"Gang of nerds on the Internet slandering your name / Behind that screen name / They're lame and their life is pretty plain / M&M's with no nuts won't show up face to face / Straight bitchmade…" –Big Boi, "Hollywood Divorce" by Outkast feat. Snoop Dogg & Lil Wayne.
Rappers and journalists can be a cocky bunch—which makes it all the more awkward when the two groups clash. But, in addition to pushing the pen for a living, they also share a common perception about a majority of the people who post spiteful comments on various websites and Internet forums. We see the people who hold petty arguments with each other (usually settled when one party threatens the other with physical violence or is called a "fag"), and immediately think of people in their late twenties who still live with their parents and upload their venomous comments over a DSL connection. But much like cyber shrapnel, there are some sharp bits of truth deeply embedded in even the most asinine comments. Fans, listeners and readers do matter, and you needn't look any further than the shuttered offices of the magazines and websites that stopped paying attention to what the fans wanted and subsequently folded.
February 2011, provided one of those moments when an artist and their core fans seemed to agree that—as the commenter "Anon" pointed out, "HHDX blew it." Saigon released his long-awaited The Greatest Story Never Told album, and we gave it a rating of four. The most diplomatic response to Anon would be that he or she is entitled to their opinion and should keep it moving. In the months since Sai's album dropped, The Yardfather has made no secret of the fact that he was less than thrilled with our rating. This past weekend, we were fortunate enough to bump into Saigon at the A3C Festival, and the encounter proved that you really can't put too much stock into anything you see or read on the Internet.
Industry Artists Versus In The Streets Artists
"I got the whole block bumpin' / You ain't gotta like it 'cause the hood gone love it / Watch a young nigga show his ass out in public…" —Jay Rock, "Hood Gone Love It."
"You used to be a skinny nigga, but you're on swole now…I know you're trying to get some of this chicken." These are the words from two of the rather brolic cooks that had a barbeque booth adjacent to one of A3C's performance stages. The aforementioned cooks have been stone-faced all day, but they're brimming over with excitement when Saigon exits the stage and comes through for a plate.
"Nigga, we was listening to you when you was in jail," one of the cooks remarks, before showcasing his New Jersey hat to prove his allegiance. "You already know what it is. And we don't just cook. Can I slide you a CD?"
Of course. If nothing else, Saigon is a man of the people—literally. Just because he's not online anonymously calling you a "retard," doesn't mean he isn't right there with you on the site.
All Albums Are Not Created Equal
"Dig it / Fuck a Rap critic / They talk about it while I live it / If Red got the blunt I'm the second one to hit it…" –Method Man, "How High" by Method Man & Redman.
One of the biggest gripes we get is how some artists generally viewed as subpar get equal or better album ratings than others. During the same time span that Saigon dropped The Greatest Story Never Told, we gave an equal four-rating to the relatively unknown project Life Doesn't Frighten Me by KB Imean and Styliztik Jones (recording under the moniker Martin & Malcolm). Meanwhile, we gave Joell Ortiz a four-and-a-half rating for Free Agent. An unsatisfied reader would say that we obviously think Joell is bar for bar better than Saigon who is head and shoulders above KB Imean and Styliztik Jones. But the rating system doesn't say that at all, and to infer that based on the number of X's we assign to an album would be a huge mistake. Yet, I know that's what often happens, because I sat in a cold, raggedy trailer while Saigon told me just that.
"I've been a student of Hip Hop my whole life, so when I see the albums that got higher ratings than mine I go listen to them before I go ballistic," Saigon explained. "I'm thinking, 'What made this shit a four-and-a-half and they only gave me a four when that shit is not as hot as mine?' The production on my shit is immaculate. If you know what went into making my album…Just Blaze had a nine-piece orchestra and church choirs in the studio!"
On one level, I can understand exactly where he's coming from. But we don't listen to albums in a vacuum, so why would we rate them in one? Throughout the course of several independent projects, KB Imean and Styliztik Jones showed an ability to consistently put out quality music. That ability translated into a quality album, which was by-and-large made on a shoestring budget. Conversely, I stand by our writer Edwin Ortiz and the rest of the staff's opinion that Saigon's amazing album would have been a classic if it had have been released five years ago. It's a testament to Sai and Just Blaze's skills that an album half a decade old held up so well. The four-rating doesn't mean Saigon would lose if he had to face off against Malcolm and Martin in a WWE-style rhyme battle. It doesn't mean he wouldn't either, and quite frankly we don't care about that during the review process.
Just like many of our readers, we're students of this shit too. At the most basic level, we're looking for quality, consistency and technical innovation in both the rhymes and production on a superior album. In terms of ratings, some artists can do more with less. If you're on a major label with a large budget and one of Hip Hop's best producers on your side, the definition of technical innovation may involve bringing in a nine-piece orchestra and a choir. If you're independent and on a smaller budget, it may hypothetically involve bringing in some guys to drum on a few buckets turned upside down.
The Album And The Narrative
"I can't believe I fucked up and made a half-assed album / My excuse is my pops just died / And I ain't wanna make music my pops just died / My fans stuck with me my shit still went gold / I got a habit just to thrive / Gettin' head then I roll…" Noreaga, "Invicible" by Capone-N-Noreaga.
I'd like to say albums are viewed totally objectively, but that's a lie. It's really a shame that nowadays even D-list rappers feel the need to validate themselves by mentioning their sales figures, because to focus only on sales or a hit single is to reduce an album to its least valuable element. Any decent album has a memorable narrative to go along with it. I'm a firm believer that the reason some people believe Jay-Z's The Blueprint is a classic is because of the mythology associated with it. Obviously the album can stand alone on its own merits. But how often to you hear Jay and other people mention the 9/11 release date, the emerging talents of Kanye West and Just Blaze and Jay-Z growing his trademark "Bluefro" while dumbing out to instrumentals for three consecutive weeks. And that doesn't even mention the anticipation created when Jay aired out Mobb Deep's Prodigy on that Summer Jam screen. I'm writing all of this, and I don't even agree that The Blueprint is a classic (I prefer The Black Album). But all of that is to say there is an inescapable narrative associated with The Blueprint, and it's nearly impossible to separate the narrative from the music itself. A quality album should make you incorporate that narrative.
Naturally, this comes up during the talk with Saigon. He and Just Blaze caught lightening in a bottle with The Greatest Story Never Told. Unfortunately, a nasty spat with Atlantic Records caused that bottle to get tossed out in the ocean, and it took five years to resurface. That, and the sonic approach to the album are part of the narrative. The narrative was that Greatest Story was a return to Hip Hop's "Golden Era" in terms of rhymes and production. Does a lesser rating mean we're penalizing him for label politics or does it mean we've contradicted ourselves and divorced an incredible body of work from the narrative associated with it?
"We put a lot of work into this shit, and we already got fucked by Atlantic," Saigon explained. "So I felt slighted about that off top. Then when I finally put it out—HipHopDX is one of my favorite sites—I see the review that I had been waiting for, and it's only a four? I was like, 'Four out of five? Fuck that!'"
The Greatest Stories Ever Told
"Playa hate that all carries weight that we don't need / We slim with disabilities and thick with possibilities / 'Cause then you can move with agility / Navigating with good visibility / We put these tunes out in record shop facilities / And strive to get this constant money activity…" –Q-Tip, "Get A Hold" by A Tribe Called Quest.
The longer I talked with Saigon, the more the talk turned to him extricating himself and his art from what he described as a corporate prison and less about our review. After all, it's not as if we gave his album a three.
"Like you said—a four rating is not bad," Saigon added. "The average rapper would have been doing back flips after getting a four, but I hold myself to a standard of perfection. For me to put out something that I did five years ago and it still stands the test of time, that right there is a testament that I was on the right path."
Didn't we pretty much say that verbatim? No matter…here's the thing—he was practically gushing over his album, and it's nine months old. I really appreciated that. We're in an A.D.D. climate right now. The only reason I have enough time to listen to all the mixtapes and albums currently being released by artists that resonate with the DX readers is because I literally get paid to do so. That's why, as an editor, I can count on a new video (and the traffic it brings) from someone under the Maybach Music umbrella every week. Do you know how many projects Curren$y can do in nine months? I'm not advocating the high-quantity approach over the slow burn, but some artists have clearly drawn a line in the sand. Saigon is one of them, and I can't knock the hustle.
Business That Becomes Personal
"See how me and my peeps fit / We jigsaw / Sometimes I play big saw to cut the deals / And we keepin' them bills paid and meals in the mouth of many / A noble job if any…" –Posdnuous "Am I Worth You" by De La Soul.
"At [some] point, it became personal," Saigon said in reference to his soured label relationship. "If you say you don't want to put it out, then why can't I take it elsewhere? What is this? Does somebody personally not like me? That's bad business, because nobody's making any money if y'all sit on it. It took me years to get those masters back, and then I took it to another label and put it out. This took years. We're almost at 40,000 independent—which in this day and age is great."
At no point in the nine months since our review was released, did this thing ever become personal. As the pair of Jersey-bred cooks, pointed out, Sai is no stranger to the weight bench. If the situation turned physical, I would have gotten duffed out. But he kept it professional, and so did we. Any shit talking was purely in a joking manner. And for our part, we've continued to post new tracks and videos from Saigon—most of which were from The Greatest Story Never Told.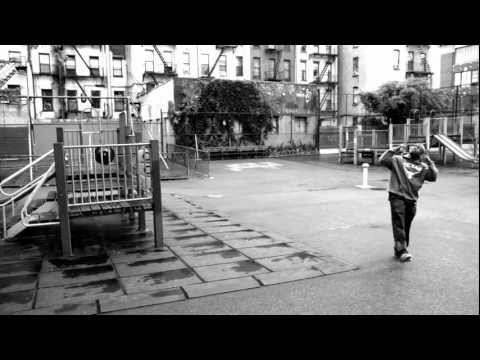 Our staff—including our tireless music editor and a dedicated group of writers—works incredibly hard to improve upon a brand that's been built over the course of 10-plus years. Like you, we're fans and students of Hip Hop culture first and foremost. For the better part of the last few years, various readers and the occasional artist (Saigon) has flat-out called us out in regards to our review and rating process. That's cool by us. Because the bottom line is, right now, any album released is available on a torrent or file-sharing program. You could just as easily go illegally download it, come to an opinion on it, and then still decide if you want to support the artist with your money. But, the fact that you choose to include HipHopDX in a digital version of the same arguments about albums taking place in barbershops, lunchrooms and neighborhoods all across the world isn't something we take lightly. Truthfully we never planned on talking with Saigon about his album rating anymore. But when you still love this music and culture despite all of the inherent bullshit and politics involved, sometimes the conversation gets long-winded. I think that speaks volume about how we, you as readers and artists like Saigon feel about Hip Hop.
Saigon is an emcee, activist and occasional actor. He is the founder of Abandoned Nation, and his album The Greatest Story Never Told is available via Suburban Noize. Follow him on Twitter @TheRealSaigon.
Omar Burgess is a Long Beach, California native who has contributed to various magazines, newspapers and has been an editor at HipHopDX since 2008. Follow him on Twitter @FourFingerRings.
Purchase Music by Saigon