When the lyrical styling's of Brooklyn rapper Fabolous are brought up, the word "underrated" is bound to makes its way into the conversation at least once or twice.
During a recent interview with The Combat Jack Show, Loso revealed that despite being well aware of the underrated label he's constantly given, he's unclear as to why he's remained underrated after all these years. The rapper also revealed that the critiques tend to encourage him to work harder with his music.  
"I can't call it man. I actually use it as something to help motivate me man," said Fabolous when asked about being one of the most underrated in the game. "I think when you're doing things for a long time you need to find challenges to keep you on your A-game and keep you working hard at it. So I use that as a challenge for me. If I don't got everybody's attention that makes me work harder to get other people's attention and I think certain people get it, I don't know why. I think everybody has gotten it to the point, 'Yo Fab can rap,' but I think somehow it just gets forgot. I don't know if I'm not doing enough animated stuff, or drama, or reality shows, or whatever it takes nowadays. But I think people get that I can rap and they get that I represent it well and represent the city well as well."
While appearing on The Combat Jack Show, Fabolous also took himself back to September 11, 2001 the day that his album Ghetto Fabolous was released and the day the attack on the World Trade Center took place.
"I woke up to someone telling me everything was canceled. So I'm like, 'What did Jay do man? Why would he do this man?' I thought the big dog Jay just shut down my operation. I didn't understand," the rapper explained. "And they like 'Nah, nah, turn on the TV.' And the first image I saw come on on the TV was a plane flying into the building…I kinda personalized it. It kinda felt like a black cloud over the situation. Over me and over my situation. But it ended up, I think I did 144,000 units that first week. So people came out and they still wanted some music. Even in a time of crisis people would like to listen to some music, maybe even to take their mind off of the crisis."
Fabolous is currently preparing for the November 22 release of The S.O.U.L. Tape 2.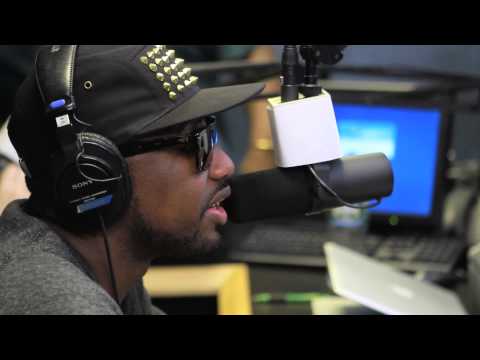 RELATED:Fabolous Announces "The S.O.U.L. Tape 2," Reveals Cover Art