With the 20th anniversary of Wu-Tang Clan's iconic debut album Enter The Wu-Tang (36 Chambers) roughly a year away, the Staten Island crew's resident beatsmith RZA is hoping that the group can release one last hoorah in the form of a studio album in time for the 2013 anniversary.
RZA spoke on the possibility of a new Wu-Tang album during an appearance on Sway In The Morning after being asked if there would be another joint album from the group.
"Well, what I can say about that Sway is next year, November 2013 – I'm going back from 1993 to 2013, that's our 20-year anniversary," RZA revealed. "So I told the brothers we should definitely come together and maybe do something to close the book. So we've been building about it. If life permits and the energy is proper maybe next year on the same date or the same time we put out 36 Chambers we'll put out a final chapter of recorded music."
Prior to speaking on the 20th anniversary of Wu-Tang's debut album, RZA spoke on The Five Year Plan which was behind the creation of his latest project, the upcoming film The Man With The Iron Fists.
"First thing is envision, to have vision and foresight of where you wanna go. If you don't know where you wanna go how you gonna have a destination of how you gonna get there so always plan ahead," the rapper explained. "This is kind of esoteric, but the mind is the governing factor. You can look at the stars and you already can see a star that's light years away. Your mind sees it and to get there it's gonna take that time so I like to put things in the universe first in my mind and then I put my willpower to it and I carry myself through it."
The Man With The Iron Fists, which RZA both wrote and directed, will be released in theaters on November 2.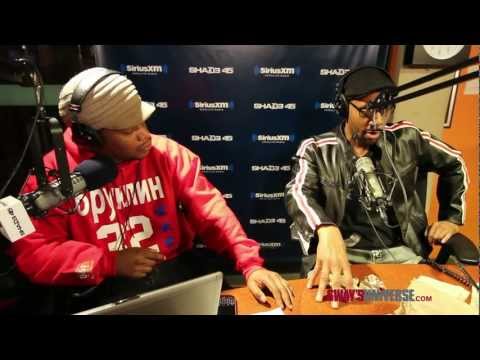 RELATED:RZA Says Wu-Tang Clan Is In Talks For Final World Tour