"We tryin' to be one of the best groups to ever rap," Demetrius Capone says of the Horseshoe Gang clique.
As the Horseshoe Gang work on their quest to be the best, the West Coast squad of Demetrius Capone, Kenny Siegel, Andrew "Dice" Dinero and Julius Luciano Lovewin are patiently waiting to let the world know their full story. With a new work coming soon, the group recently dropped an aptly titled #TrueStory EP to warm things up and set the stage for what's to come.
It wasn't always that warm. In fact, the crew had to endure many cold nights and they aren't afraid to share these moments of despair amidst some moments of glory. As they gain notoriety and respect in Rap circles, they still remember those tough valleys in life.
The truth within their story is an intriguing one. Most recently, they showed more of this with their video for "Homeless," a song penned from personal experiences and strife, a song penned about their survival and triumph after a perilous journey. During the group's interview with HipHopDX, the crew spoke about what the song means for them and how it conveys the message that we are all connected as people.
It's this honesty that has had fans gravitate towards the crew. But they continue to work towards more. In this interview, The Horseshoe Gang also talked about their aspirations, their attention to lyricism and why they truly strive to become "the best."
Horseshoe Gang Talks Crooked I's Influence, Growth Since "Gangsta M.C."
HipHopDX: What got you all to pick up a pen? What was the main influence for you all as emcees?
Demetrius Capone: Our main influence was our two older brothers who taught us how to rap. We honestly feel [Crooked I] is the best rapper to ever rap, so in that same vein we tryin' to be one of the best groups to ever rap.

DX: How would you all describe the growth and progress that has taken place with the crew since the last album?
Kenny Siegel: The closer we get to success the more we understand the game. Like how to make a song that people will feel, how to express ourselves and what topics to touch on to reach the 2012 listeners.
Horseshoe Gang Discuss "Homeless," Hardship & Living On The Streets
DX: One track that stands out instantly is "Homeless." It's deeply personal and vivid. Can you guys discuss the track's overall background?
Julius Luciano Lovewin: We were homeless on many occasions and the song basically reflects that. We want the song to shed light on how society treats homeless people and at the same time give hope to those who may be faced with similar problems.
DX: "We are part of them," is a strong statement and call to action. Can you elaborate on the impact that you all hope this song has on listeners?
Lovewin: The statement "We are apart of them" is meant to convey the fact that we are all a part of the same society whether we have homes or not. We hope this song can create some awareness and force people to realize that the homeless members of this country deserve more attention.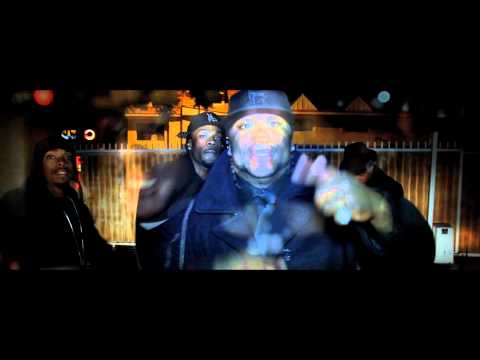 DX: How do experiences like those expressed on "Homeless" work to build your will and determination to improve your way of life? What can be learned from the struggle?
Lovewin: Hardship builds character so we all can learn something from misfortune. The struggle we've endured has shaped the way we view life now. The struggle has also taught us to always be humble.
Horseshoe Gang Discuss "Where Ya Barz At," Lyricism, Upcoming Projects
DX: "Where Ya Barz At" is really a call to lyricism. What do each of you consider the most important element that an emcee should have?
Demetrius: We all agree that the most important thing a real emcee should have is passion. You have to be passionate about whatever kind of rap you do.
DX: This EP seems like it's leading up to something serious from Horseshoe. What's next on the plate?
Andrew "Dice" Dinero: Well if you follow us on Twitter [@HORSESHOEGANG], you'll see that we have officially started C.O.B. Season. So be on the look out for us to keep hittin' y'all over the head with everything C.O.B!