The latest addition to Rick Ross' Maybach Music Group label is 21-year old Chicago rapper Rockie Fresh. Fresh, a 2011 DXnext alum, released a handful of mixtapes that caught the ear of music execs hoping to cash in on the versatile emcee's buzz.
"I dropped a music video for a song that was the intro to my mixtape Driving 88," Fresh explained. "It's a song called 'Into The Future.' I put a lot of work into the video but it didn't get the kind of views that I wanted it to. It caught the eyes of a guy who is Ross' right hand man and head A&R. He played Ross the video and Ross really liked what he saw. I guess he stayed up all night listening to my project and going through all my material."
"[Rick Ross] let me know that he wanted to fly me out to L.A.," Rockie Fresh added. "When I was out there I also took a meeting with Diddy. I was in kind of in between a rock and a hard place because both of those guys are huge moguls and super cool, too. I liked how both of them were coming. They wanted to take my situation to the next level."
In the end Rockie thought Maybach Music was a better fit than Bad Boy Records. "Me and Ross kind of connected on a young dude level," said Rockie Fresh. "He really trusted my direction as far as what I want to do for my generation. He wanted to give it a platform more so than change the music that I'm making and the content that I talk about and that was something that I really respected. We took it from there and made the deal happen and I feel like it's one of the best decisions I've ever made in my life."
"It was just one of those things," Fresh added. "Puff was on top of Forbes [Hip Hop Cash Kings list] this year so he's definitely good with or without me. With Ross he wanted to be on that level at some point in his career. With me being able to be a part of that early and him viewing me as a piece that's going to get him to the same platform of Diddy or Birdman is something that I respected. Me and him were able to kick it a lot. His respect for me as a person was more than just business. He understood the type of dude that I am which allowed him to give me the freedom to make the music that I want to make. That was the biggest thing."
The ink isn't dry on the young Chicagoan's contract with MMG but he knows he'll fit right in with the Bawse.
"I've been seeing a lot of good comments about the signing," Fresh said. "Some people are expecting it to change what I do. Some people are expecting it to have a negative effect on me. I enjoy being an underdog. I like having a story and being able to throw things off a little bit. The friendship I'm able to have with Ross is real natural. If you would have asked me this a couple of months ago I wouldn't have thought it was possible. We relate real well. The wisdom that he gives me about me making my music is so much more on point with life than it is with the art itself. That just makes me a better artist. The way that he works, the contact that he keeps with me, and the storyline of it and how interesting it is will make for a real crazy year. It's dope and I'm looking forward to having some fun with it."
Fresh even anticipates seamlessly blending in with this label mates Wale, Stalley, and Meek Mill.
"I've been on tour opening up for Meek [Mill]," Fresh said. "I've been able to gain a ton of new fans; more fans than I've ever gained before from any of my tour experiences. That was eye opening for me just to see that his fans can receive the type of music that I make. It made me understand that me fitting in was going to be natural. At the same time it wasn't my focus. It was about me getting what I do on a higher level. That's why Ross did the deal with me so we can amplify my style versus what you would typically expect from a new Maybach signee. I'm going to blend well but at the same time it's not going to be something that's forced. I'm not trying to make records to fall in line with what they do. People respect them as their own entity and people will respect me as my own entity as well once they start to listen."
Rockie Fresh is already his own entity having opened up on national tours off the strength of self-produced mixtapes. Fresh joins other Chicago artists like Chief Keef and King Louie who've recently made the leap from mixtapes to majors.
"I feel like it's super dope, man," Fresh said of the success of Chicago's next generation of Rap artists. "We all for the last few years have been at a point where we wanted this to happen. I had a lot of deals on the table before I dropped Driving 88 but due to a situation I was in with some A&R's I wasn't able to sign to a major for a year. It slowed me up a lot. At that time a lot of Chicago artists were bubbling who needed that one look to show the world what they're made of."
"I guess God saw fit for us to all get it around the same time," Rockie wondered. "It kind of looks like a bunch of random kids just came out of nowhere from Chicago but we've all been doing our thing for the longest. I sold out a bunch of shows even before putting out Driving 88, same thing with guys like King Louie and Chief Keef. We've all been working but we come from a place where it's hard to get cosigns. For the world to open up to what we do is dope. I'm looking forward to seeing what comes out of this in a major sense because now we have to deliver classic albums to show why we've got this attention. I know that's a goal of mine is to give people something classic now that I've got this platform."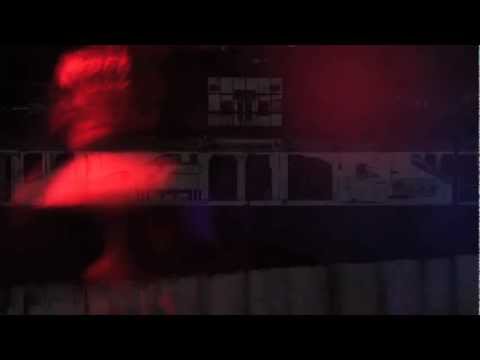 Rockie is so excited about his new platform that he's already begun recording his debut album and compiling a wish list of producers and features for the project.
"I have two records that I want to be on my album," Fresh told HipHopDX. "I don't have a title for it yet. It's something that I'll be focusing on slowly. It's this chick named Kimbra who is signed to Warner Bros. [Records] who has an amazing voice. I'm trying to get shorty's attention. I definitely want to get her on my album."
"I definitely want to work with Timbaland, Pharrell, Kanye [West] and my own producers The Cartoonz," Rockie added. "I want to use some classic producers that have been known for pushing the limits musically and still allowing it to be real hip hop. Once I finish my tour I'm going to get in the studio and figure out who I want to work with on a production level."
The tour that Rockie Fresh is embarking on is a 30-city headlining tour across America called the Electric Highway Tour. The tour is in support of Fresh's upcoming mixtape of the same name.
"This is my first headlining tour," Rockie Fresh explained. "I wanted to go all in on it so I spent a lot of my own money to make sure that the set looks cool and gives people a futuristic experience. With the MMG situation it's going to be a lot of special guest coming out during this tour. I'm going to be previewing a lot of songs from Electric Highway. The project doesn't have a release date but I'll be announcing it while I'm on tour. It's going to be a lot of new music, a real dope set, the lighting and backdrop is going to be real futuristic. I'm excited about it, man."
Fresh hopes to expand his audience and the musical palate of his current fans with the Electric Highway mixtape.
"The mixtape will drop by the end of October," Rockie Fresh told HipHopDX. "It's a little bit more reflective than Driving 88 due to the fact that I have a deal now and there's a lot of people that want to know how that came about in a more in depth way. Due to the fact that I have a lot more resources it's a lot more musical than my other projects. It's the same type of feel. It's progressive and has alternative rock influences and pop influences combined with urban music. It's a different experience than Driving 88. The content is a lot more mature because I've actually reached a goal of mine as far as making this deal happen and I want to use it to motivate other young people to go out and get their dreams too. It's a motivational project but at the same time its fun records on there. It's really about the story more than ever now because a chapter in the book has now completed itself so I'm kind of backtracking and showing people how it all went down."
Fresh elaborated on what the title Electric Highway means, "The title is really about progression," said Fresh. "An electric highway is a futuristic thing that's coming about in our society. Electric cars can be on the expressway and charge up on the side of the road without having to go to a gas station. My last project was Driving 88 so I wanted to show people that I was still moving. It's a more futuristic type of thing. I took a small break to charge up and add some new elements to it but we're still moving forward."
Rockie won't change his style just because he's signed to Maybach Music. He hopes to maintain his artistic integrity while expanding the boundaries of his sound. Fresh's ultimate goal is to have a number one album and he believes that Rick Ross will help him reach the top of the charts.
"I always want to keep my content as real as possible," Rockie Fresh said. "I got a real regular background that I come from and with me staying true to that I feel like the content is going to be relatable. I feel like one of my things is being able to hear different genres of music and blend it with Rap. On Driving 88 we sampled from Skrillex and groups that people from my generation haven't heard of. I want to utilize my resources to hit those people directly and create a soundtrack from scratch of the movie that I'm trying to rap about, which is my life. I feel like Ross knows how important it is for me to have a number one album. We're going to do what we need to do to make that happen. It's going to be a work in progress but I feel like as long as I'm honest and give the people something they've never heard before the sky is the limit."
"When I first signed with MMG I felt a lot of pressure because I really wasn't sure how a lot of my fans would take the signing, even though I knew it was something I wasn't going to regret," Fresh explained. "It's been a lot better than I expected. Now it's really about the work. I view this rap as a sport and I really want to be on top of it. It's kind of like the situation with [Derrick] Rose being drafted to the [Chicago] Bulls. People knew he was dope but it took him a while to get that MVP award, but when he got it it was something that was appreciated and earned. I want people to look at my situation and know that it's something that I earned and I'm here for a reason."