Los Angeles upstart Dom Kennedy recently caught up with Q104.7's Rico and Mambo Morning Show to discuss his recent critically acclaimed project The Yellow Album. During the interview, the O.P.M. Recording emcee talked about going the independent route with his music and named a few offers he's received along the way.
Dom said that he never really put much effort into seeking out a record deal as opposed to making the kind of music he loved. Still, that doesn't mean that people in the industry haven't come knocking; Dom revealed he's been courted by Maybach Music Group and Interscope with offers, but he has a specific number in mind that needs to be met before he says yes to anyone.
"I'm having fun to be honest with you, and it's funny that when you just have fun and you do it 'cus you love it, that's when everything comes [with label offers]," he said. "I didn't make 'My Type of Party' for anybody to really pay attention to or for radio stations to really play; I made [my music] because I really enjoyed it…I don't want to be miserable and try to follow everybody; that'll drive you crazy. [Hearing my music on the radio], it's letting me know it's working."
He continued, "It's all true [that I've been courted by MMG and Interscope] – at this point, any company that you can think of has hit us up or has an offer on the table. Obviously, it's not the right one…we definitely talking numbers. That's the whole conversation. [I'm thinking] $2 million. And they don't even got that, but you can ask for it, all they can say is no. [But] if you call with $2 million, we could probably shake hands."
Check out the full interview below.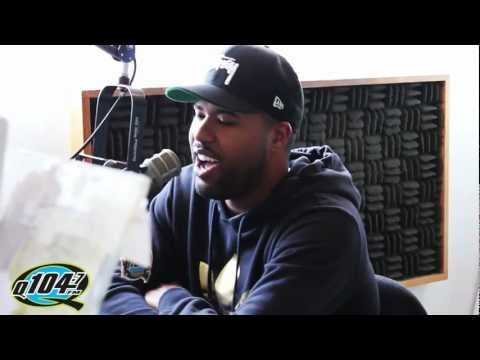 RELATED: Dom Kennedy Explains The Origins Of Nas-Inspired Tattoo