Los Angeles rapper Dom Kennedy had a lot to share about his upcoming project Yellow Album during an exclusive interview with PaulMeara.com.
When asked how Yellow Album would compare to past projects he's released Dom revealed that it's much more of a mature and even forward thinking album.
"I feel like a lot of my past projects were rooted in, like, things I was influenced in," Dom Kennedy explained. "It was kind of like me making my own music based upon the things that I had, that I loved, and that I liked growing up. And I feel like Yellow Album I wanted it to be more forward thinking, you know what I'm sayin? Like a Dom Kennedy project that was rooted more in the future, if I can say that, so that's kind of like the sound and the feeling that I'm going for."
On top of being a forward thinking album Dom says that Yellow Album has already forced him to step outside of his comfort zone a bit.
"Mew music is just always fun to put out and especially a project like this because it's kind of like a challenge for me," said the rapper. "And it's kind of like stepping outside of, not really my comfort zone because its music at the end of the day, but I kind of wanted to challenge myself and do something I haven't really done before and just, you know, be interesting. So those is like two big landmarks in my career right there I feel like."
During his interview with PaulMeara.com, Dom also touched on discovering his soul in Los Angeles' Leimert Park, preparing for the "This Is Dom Kennedy" tour, and fashion's influence on his music.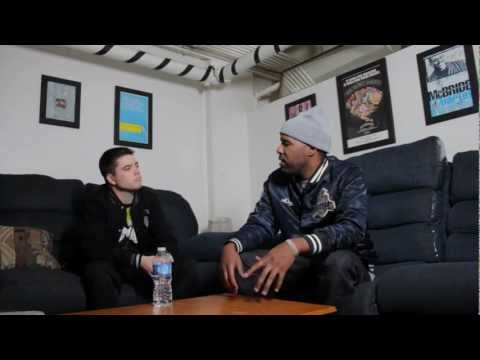 RELATED: Dom Kennedy Talks The Internet, Working With Too $hort