Fresh off his appearance in one of the BET Hip Hop Awards cyphers, Los Angeles' Dom Kennedy recently chopped it up with Hot 97.5's Bootleg Kev. During the interview, Kennedy discussed what kind of an impact the Internet had on his career. He said that while his music has always been the defining factor, Kennedy acknowledges that viral videos and blog websites really did help spread his and other artists' L.A. -based scenes.
"The Internet, I would say that it helped me out a lot early on. I started out in 2008 with my mixtape 25th Hour, and what happened was that my cousin was going to film school at the time so we had access to a lot of technology," he explained. "We were like one of the first [artists] to do quality visuals out of L.A. on some independent [shit.] I think that helped to really spread, not more so than the music, but the vision and the lifestyle of what we were doing."
Dom also discussed one upcoming collaborative track he's got on deck featuring Cali native Too $hort. He said that he's always been a fan of the Oakland emcee, and that he's excited to have been able to work with an artists of Short's caliber and reputation.
"[There are] a lot of people [that I'd like to work with]. I don't really like to say too much, but Too $hort. I got up with Too $hort on some real legendary [shit]," he said. "I was really telling my homies that was producing my work that I'm doing next [that Too $hort] was on a lot of classic albums, and he always has the album cut that's really memorable."
The full interview can be seen below.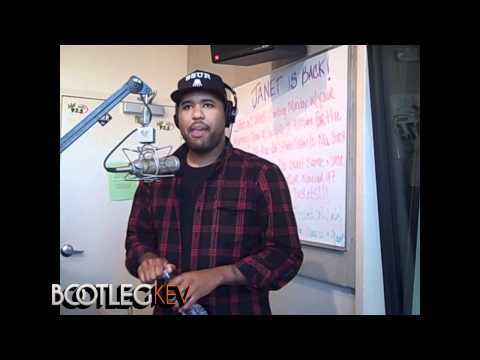 RELATED: Dom Kennedy Reacts To The Success Of His First Retail Mixtape