As fans anticipate 2 Chainz's upcoming debut Based On A T.R.U. Story, they now have insight on the rapper's reasoning behind his album cover.
"Black and gold, that's been the theme," said the former Disturbing Tha Peace member. "You see my album cover's black with the gold. I had the album cover done two or three months ago, I just released it. I was trying to actually trying to brainwash the consumer on Drake's tour. We're doing a lot of black and gold on stage. That's what you see me doing a lot."
The Georgia native explained that his album cover is memorable in its simplicity. "It's definitely an iconic cover to me, so to speak. I think it'll be one of the best covers of today, as far as it just being self-explanatory. Simple, yet complex…It's still out the box for me. People thought they would see a picture or a portrait of whatever. I feel like the cover says a thousand words.
2 Chainz concluded by saying that the album's cover is indicative of its quality. "This is an instance where you can judge this book by its cover. It's a dope-ass cover for this book, and the stuff inside of it is dope, too."
Watch the interview below: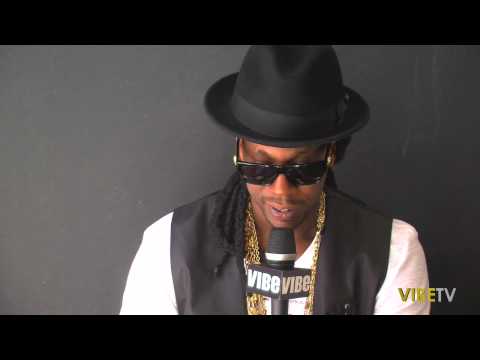 RELATED: 2 Chainz Explains Kanye West's Involvement In "Based On A T.R.U. Story" Cover Art