Last week, Kendrick Lamar finally revealed the October 2 release date for his long anticipated Aftermath debut good kid, m.A.A.d. city. Now, in a recent interview with the UK's R&R Productions, the Compton up-and-comer turns the spotlight on his favorite Hip Hop peers.
Not surprisingly, K. Dot explained that his personal favorite contemporaries in the game are his Black Hippy brethren ScHoolboy Q, Ab-Soul and Jay Rock. In addition, he said that one of his current favorite emcees from outside his TDE clique is recent Def Jam signee Gunplay.
"I got a lot of folks that I mess with – first and foremost, my folks…Black Hippy – ScHoolboy Q, Jay Rock, Ab-Soul," he explained. "We lock in and we're real competitive, that's where I get my thrive and my skills and all that from, just off their energy. Outside of [them], I mess with a few people. Somebody I'm bumping right now is Gunplay, you heard him on 'Cartoons and Cereal.'"
K. Dot also discussed the pressure he feels having to live up to anticipation with his debut good kid, m.A.A.d. city. He explained that he isn't satisfied with what he's already achieved creatively, and that he wants his first album to prove to listeners his worth as an artist.
"I really just kept everything in-house [with good kid, mA.A.d. city], people that I've been grinding with since day one," he said. "They know me, they know my sound and I feel they're the best – Dave Free, Soundwave, Tae Beats, Willie B, the whole Digi+Phonics movement. It's really tight-knit, man.I really still want to show and prove. A lot of people get to this position where I'm at and feel like they've made it, so they want to go out and reach out to all the big producers. I still feel like I need to show and prove myself for my first album that I stand alone on my own two feet creatively, and now, that's exactly what I'm going to do with the music."
Check out the full interview below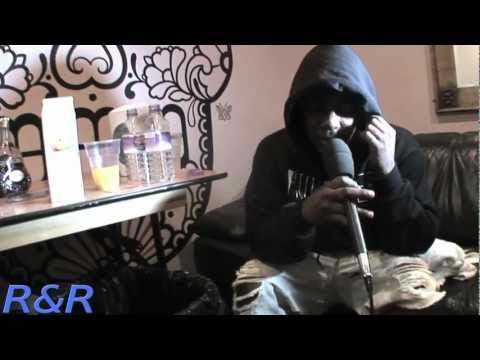 RELATED: Kendrick Lamar Announces Official Album Title, Release Date