With the pending release of Self Made Vol. 2, Maybach Music Group stopped into Hot 97's "Angie Martinez Show" to discuss their status in the game.
"Man, I feel like we the untouchable empire in the game," said MMG head honcho Rick Ross. "And just seeing what we accomplished in one year, that speaks to what's gonna come for the next ten. We're about business."
When asked about what he considered to be landmark accomplishments, Ross replied, "I'ma be honest, I try not to even focus on those moments, because I know there's so much more for us to do, there's so much more for us to accomplish after you done studied the greats."
"After you saw what Hov did, after you saw what Puff did, what Cash Money did, you gotta take your hats off to those dudes. Them the paths we take," explained Ross.
Wale provided his insight on the matter, describing status to be attained more for the purpose of competition. "I look at it differently than them, though. …I just feel like, it's all competition. Money, at this point, is like points. If this is all a game, money is points," said the Washington, D.C. native.
"I already got a record deal. I'm not the underdog anymore. I can't come in here and cry about nobody listening to my song. …I walk down the street, I get stopped. So what now? I want points. I'm not as flashy as a lot of dudes, but I want points."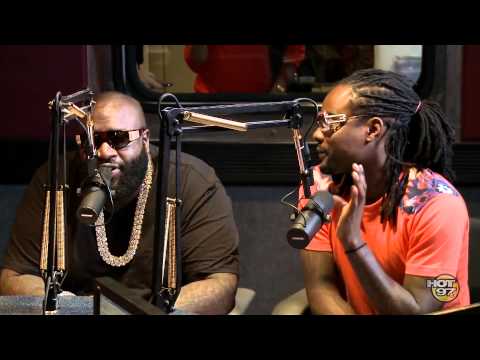 RELATED: Maybach Music Group Announces Album Release Dates, Partnerships At NYC Conference