During his recent show in England's Camden Electric Ballroom, A$AP Rocky nearly ended the show when his watch went missing. Rocky realized someone took his watch and stopped the show momentarily. His crew and some of his fans helped him identify who stole it and eventually, his watch was returned.
When he realized his watch was snatched from his wrist, Rocky expressed his frustration on stage.
"Does it look like I'm playing right now?" he asked the audience as lights came on in the building. "We not gon' end our show just 'cause somebody took a $15,000 watch. Fuck it, man."
Rocky was then elated when someone got the watch back, safely returning it to him on stage. Rocky then continued his set after telling concert goers to "beat" the person who originally took his watch.
Video of the incident can be seen below.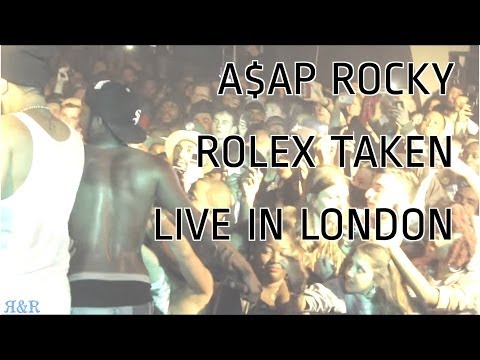 RELATED: A$AP Rocky & Swizz Beatz Talk About Working Together & More