HardknockTV recently caught up with B.o.B out at SXSW to talk about his upcoming May 1 album Strange Clouds. The Atlanta rapper explained that he feels his long awaited second album is a more mature and sonically well-rounded project. Featuring production from Uncle Luke, Jim Jonsin and himself, B.o.B explained that the project will make up any qualms listeners may have had with his debut The Adventures of Bobby Ray.
"When I say more mature, I feel like it's more refined, it's more intent-full, it's more direct," he said. "I'm a pretty modest person by nature, man, I don't really like to toot my own horn, but it's pretty obvious that when you hear the album that it's better than the last album. I really put a lot of time into it. Tip's been very supportive, he's helped me out with a lot of the songs. I've produced a lot of songs with Dr. Luke, I've worked a lot with Jim Jonsin. I actually did a lot of the production myself on this album. I feel like what people wanted from the first album, they're getting that and better. It's just everything's hands-down [better]. There will be an like the first album just because it is the first album, but I'm giving myself a run for the money."
Bobby Ray also talked about recording "Play the Guitar" with Andre 3000 of Outkast. He explained that he has been trying to get 3 Stacks in the studio on numerous occasions, but that it wasn't until he heard the recently released single that he was ready to drop a verse.
"It's crazy 'cus I was actually trying to get Andre [3000] on…several songs [before 'Play the Guitar']," he said. "Andre is one of the those types of people where he really quizzes hard into it and if he's not feeling it, he's not gonna do it…"Play the Guitar" was one I felt was meant to happen, and he was even courteous to put in a guitar solo on the track, which you don't really see, period."
The full interview can be seen below.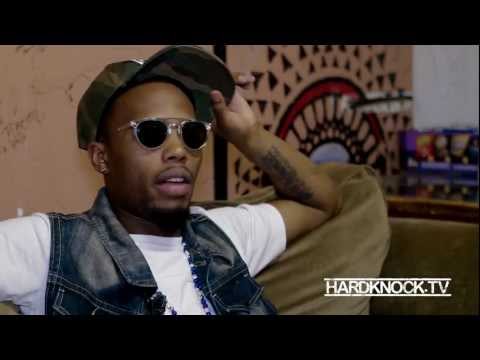 RELATED: B.o.B "Strange Clouds" Artwork