Last year, two of the South's finest up-and-coming emcees – Yelawolf and Big K.R.I.T. – shared the stage on XXL's 2011 Freshman cover. Now, K.R.I.T. says that the two emcees are in talks to record a collaborative mixtape titled Country Cousins.
In a recent interview from the Masked Gorilla, Big K.R.I.T. said that he and Yelawolf have been talking about recording a mixtape project together. Although the duo has yet to hit the studio together for the project, he explained that they maintain a friendship outside of music that will ensure their future collaborations.
"I definitely knew Yela before the [XXL] Freshman cover. I had the opportunity to meet him at Tree Sound [Studios] in Atlanta, and he's a down to Earth person, really just hungry and really just competitive about just the art of music," he explained. "It was just dope to really get to work with him. The first day I met him, we ended up doing a song called 'Happy Birthday Hip Hop,' and from there he's just been my country cousin and I'm excited to see what's been going on with his grind…Lord willing we can do this tape Country Cousins eventually."
Check out the full interview below.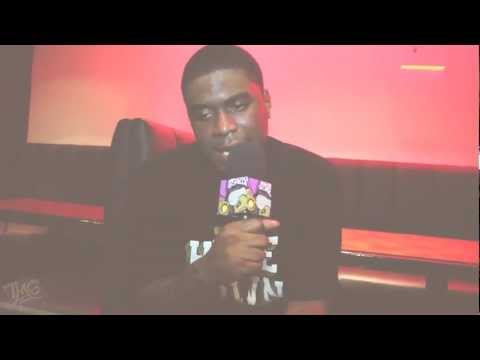 RELATED: Big K.R.I.T. Clarifies His Intentions With "Handwriting" And Reveals If He Will Be Hip Hop's "Marcus Dupree"