Continuing with their "Party Legends: An Oral History Of Absolute Insanity" video series, VICE Magazine released their newest video which features Queens rapper Nas. The "Party Legends" videos feature various music artists speaking on their wildest party stories and were also launched to promote the upcoming film Project X.
For his "Party Legends" story Nas spoke on a house party he attended as a teenager where one particular partygoer got a little out of hand.
"We were throwing one party one night for some girl. We had the speakers, drinks, no lights on…This older guy we know as The Brawler. Just looking for a fight, drinking beer all the time. The Brawler is a little drunk and he does something that pisses the girl off and they get into an argument," Nas explained. "Next thing you know we see him dragging her sofa out and they can't really stop him. He's moving stuff and knocking shit over…So next thing you know the girls entire apartment is sitting out in the hallway
Like most "house party gone terribly wrong" stories this one ends with a bit of an unexpected twist.
"He's got this little smirk on his face and the girl is going crazy. She just grabs a chair and clocks The Brawler. We got a few laughs. She never threw a party out there again. Actually, I think she moved after that," said Nas.
Other artists who have shared their "Party Legends" stories include Snoop Dogg, Tyler The Creator, and A-Trak.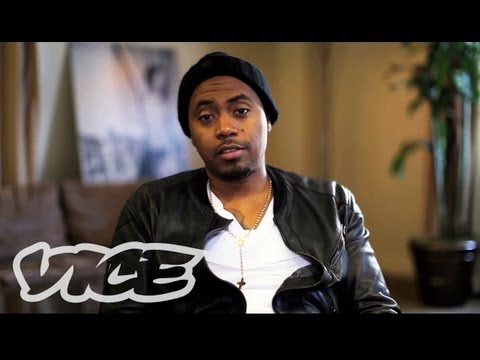 RELATED: Nas Talks "Ether," Reuniting With Dr. Dre On "Hustlers"