This week, DJ Whoo Kid recalled having a run-in with Big Pun over a Sauce Money diss track. Though Whoo Kid got away without engaging in conflict, Big Pun still pulled out an uzi on him to emphasize his point that the situation cannot be repeated. Meanwhile, Jay-Z and Kanye West released their long-awaited video for "Niggas in Paris,"
whose warning for seizure-prone viewers earned them props from several epilepsy organizations. Finally, Earl Sweatshirt returned to the U.S. from boarding school in Samoa, releasing the track "Home"
after reaching 50,000 followers on Twitter.
DJ Whoo Kid Recalls Big Pun Pulling An Uzi On Him
DJ Whoo Kid chopped it up with ThisIs50.com this week, recalling a sticky situation that he had with Big Pun. In the '90s, Whoo Kid put a Sauce Money diss track towards Punisher on one of his mixtapes, apparently making Pun the laughing stock of the Latin Kings. Instead of letting it simmer, Pun tricked Whoo Kid into meeting up with him, pulling out an uzi on the DJ to let him know that he meant serious business. "What I've learned is that Big Pun was the real gangster out of the whole Terror Squad shit," said Whoo Kid. "There's a reason why their name was Terror Squad. Pun really went out there and did the shit…after they met me, Pun ran up in Roc-A-Fella's offices and did his thing."
Jay-Z & Kanye West Release Seizure-Inducing Video For "Paris"
Long after their single "Niggas in Paris"
became a smash hit, Jay-Z and Kanye West finally released the seizure-inducing visuals for the Hit-Boy-produced cut. Capturing footage from a performance in Los Angeles, California, director West framed the two in a split mirror screen, with fast cuts and strobes leaving viewers with a disorienting feel. But for including a warning at the beginning of the clip, the pair was commended by the Citizens United for Research in Epilepsy and the Epilepsy Therapy Project for giving epileptic-prone viewers a heads up that they could be adversely affected by the video.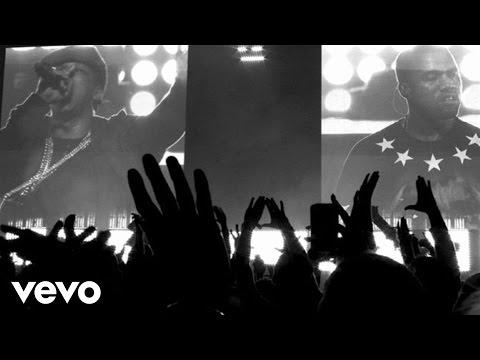 Odd Future's Earl Sweatshirt Returns From Boarding School, Releases New Song
Earl Sweatshirt has been tucked away at a boarding school in Samoa as his Odd Future family climbed the Hip Hop ranks, but he finally returned after more than a year abroad. Setting up a new Twitter page, Earl promised to release a new single once he hit 50,000 followers, a number that was quickly met. The OFWGKTA member kept his promise, releasing the track "Home"
and confirming that his time overseas hasn't diminished his abilities. It is unclear if Earl has permanently returned or if he is simply on break from Samoa.
Other items of note:
– 50 Cent Explains $1 Million Super Bowl Bet, Is Skeptical Of Birdman's Claimed Bet
– 2 Chainz, Rick Ross & More Battle It Out For The Title Of MTV's "Hottest MC In The Game"
– No I.D. Reveals Kanye West Made "Otis" On The Spot