French Montana vetted a bidding war over the past few months, only to end up signing with Diddy's Bad Boy Records. But according to French, he inked the deal on his own terms, making him the first artist in the history of Bad Boy to own his publishing. Speaking with Real Talk NY, he revealed that Puff did him right by allowing him to own the rights to his tracks.
"I think I'm the first person – and I ain't tell this to nobody – I'm the first person in the whole history of Bad Boy not to sign my publishing to Bad Boy or Puff," he said. "Everything I asked for, Puff kept his word. In my eyes, he a real nigga for that. So far, so good. I have no complaints."
While he wouldn't comment on other artists who have been burned by Puff in the past, French said that it's a matter of getting good lawyers who can interpret the contracts.
"I feel like a person, as a man, should never judge somebody on his situation with other people. You should always judge a person based on their situation with you. The situation you got with each other is the only way you can judge a man," he continued. "I find it kind of weird. How can someone jerk you and give you the paperwork for your lawyer to see… It's not like they're tricking you. It's not like words get up in the middle of the night and change on the contract. You just gotta get good lawyers. Of course, Puff is going to have the best lawyers."
Watch the full interview below.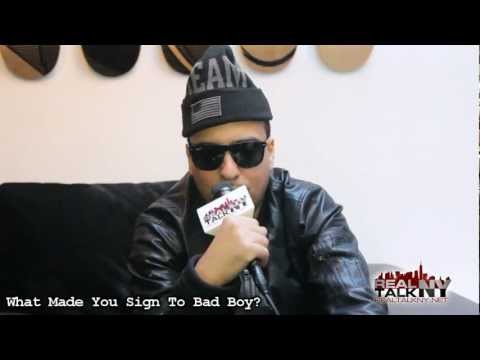 RELATED: Red Cafe Says He Was The First To Bring Up Signing French Montana To Diddy