Jason Martin, better known by his artist name, Problem, is a 26 year old writer, producer, audio engineer, song arranger and father. Raised in the re-surging legendary city of Compton, California, his sound is comprised of various elements gathered from his upbringing.
Representing Diamond Lane Music and widely considered one of Snoop Dogg's recent protege with an early appearance on DJ Quik & Kurupt's BlaQKout, the buzz is mounting for Problem's career. Touching base on a variety of topics, HipHopDX recently spoke with the young artist.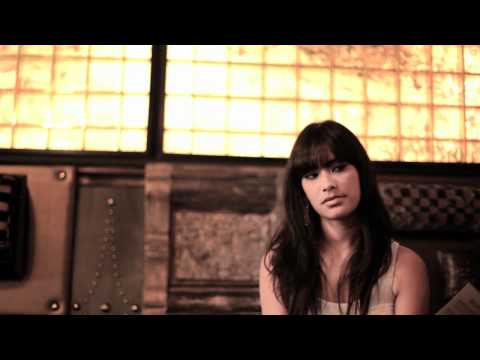 HipHopDX: So what is the story behind the name?
Problem: I got the nickname from playing basketball 'cause I was a problem on the court. There's no cool, tough reason why they call me Problem. It's just from sports 'cause I was kinda good. I probably could have been a D2 college athlete, ya know?
DX: So when did you begin to dabble into all these various aspects of Hip Hop music?
Problem: I was about 19 years old. See, I was trying to get into the NBA originally but I didn't get that growth spurt that I thought was gonna come. I was like "Man, it could happen, but damn!" I don't really know how I got into music, even though I always listened to it. I never thought to pursue it though. It's so weird 'cause one day I just picked up a video game and found out how to make beats on it. And another rapper heard it and wanted to buy it so I was like "Shit! You don't gotta buy it, just take it and bring me to the studio!"
DX: What's one artist or song that was completely outside of Hip Hop but it still inspired you to make a Hip Hop track?
Problem: Well, my favorite song is by The Isley Brothers called "Let Me Down Easy." And I listen to that song all the time, any time. I just love the way it feels. They don't even start singing 'til a minute and a half into the song but it just feels good. And it makes me wanna do stuff ya know?
DX: And that translates easily into Hip Hop for you?
Problem: Yeah, 'cause anytime I get that good feeling, it makes me want to go to the studio and just work. People say I'm in [recording] too much but I love it.
DX: You produce, engineer and write your own albums. Describe how the recording process is like for you and what comes first?
Problem: First, I gotta find a beat that reflects what I'm feeling at that moment. Then it depends if I'm writing for other people, I'll write my verses with them. But nine times out of 10, I turn the computer screens around and have a wireless setup. I take the keyboard and the mouse out of the booth and just really create it as I feel it. Do four bars here, do eight bars there and usually by the time I get out of the booth, it's done.
DX: So would you say that one aspect definitely comes easier to you than the other?
Problem: Rapping defnitely comes the easiest for me 'cause I can just talk a lot and express myself. As for production, I want to be really good before I can call myself a "producer." I can make beats, I'll say that but that's probably still the hardest thing for me. I love to edit music though and making it sound better from an engineering point of view. That's the fun part too.
DX: Is the process any different if you're recording or writing for somebody else? Compared to doing it for yourself?
Problem: At first, it was easier to write for other people because I wasn't sure who I was yet. So it was easier for me to turn into them and just give them what they need. But now, it's way harder writing for somebody else because I feel I'm giving them the things I know, or do now.
DX: Have you ever written soemthing for somebody else and thought to yourself, "Damn, I should've kept that for myself…"?
Problem: Nah, 'cause at the end of the day that's what I was there to do. That's what I was paid to do. I look at it like that all the time. Thing is, I probably never would have wrote that if that person never called me up and told me to write something, you know?
DX: What's your favorite project you've worked on so far? And favorite project you've worked on for somebody else and why?
Problem: My newest project, Plan B. Man, I'm having so much fun with this one. It's just the hard part now 'cause I recorded over 84 songs for it, and now I gotta narrow it down to like 13. It's coming out March 6th, so stay tuned in to that. It's gonna be crazy. As for working on somebody else's, I'd say working on Bad Lucc's project. He's another artist from Diamond Lane and a friend of mine.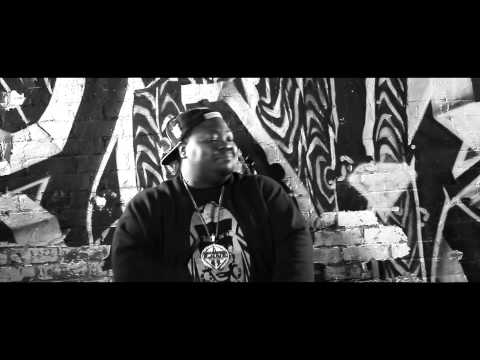 DX: Are you working with other producers on your project or is it all you?
Problem: Yeah, I got D-Nice, Trend, The Futuristic and a few other producers but I don't know which tracks are making the album yet.
DX: Described by some as Snoop Dogg's protege, how did your relationship with the Snoop come about? And what are some crucial things he's taught you about the game?
Problem: I was introduced to Snoop [Dogg] by producers and we were in the same area a lot. I stayed around and I got a chance to do some writing for him and even with that, he saw that I didn't use that as my key to being successful. I always did my own thing and put out my music and he noticed that. What I learned from him is just hard work and persistence. 'Cause it'll be like three or four [o'clock] in the morning and he's still in the studio. Even after all the accolades, all the sales, all the money, he's still so happy to do music. And I would hope that when I get to his age, that I can have that same drive and determination as well. He also taught me to let it all hang out. And to not be afraid to just take my shirt off in the studio and always be me to the fullest.
DX: What was your initial reaction to hearing your first song on the radio or on the internet?
Problem: The first time I heard myself on the radio, I was in the car by the studio and I just took off running and screaming. My phone was blowing up as I was running up and down the street. It was one of the most amazing feelings ever. And you see, you want that feeling every time now. I'm like Craig [from Friday], 'cause I'm still chasing that high! To this day, when I hear myself on the radio, I still go crazy.
DX: And how do you keep that same level of enthusiasm as you keep progressing in your career?
Problem: I really have dreams about this. I wake up thinking about it, I go to sleep thinking about it. It's something I feel I was put here to do. So how could I not feel excited when I accomplish something and keep feeling that same level of excitement every time? I'm motivated to win, man!
DX: Have you ever hit a road-block though where you just felt like this wasn't the career for you but you managed to get over it?
Problem: Yup, I sure did! Back in 2010, I really lost myself. I felt defeated 'cause I felt I was just trying to do everything everybody wanted me to do. And even if I got my name out and made a few dollars, I still felt like I wasn't reaching my full potential. It was eye-opening for me 'cause despite the negative, I was still able to accomplish things I thought I couldn't.
DX: So looking at what you have accomplished thus far, what would be your one piece of advice for somebody who is in the same position you were in five years ago?
Problem: I'd tell them to look in the mirror and learn who you are. And keep looking in that mirror until you're happy with who you are. Just be you and don't let anybody tell you that you can't do anything. Also, if you're not going to give 25 hours a day to this, don't do it. Just stop now. Tunnel-vision is the key to being successful in this business.
DX: What can fans expect from you this year aside from your new project that we discussed earlier?
Problem: They can expect growth; musically and mentally. And Diamond Lane Music taking me to the next level and taking my career to where it's never been.