There is one thing that is predictable about Kool Keith; He's unpredictable. The 48-year old emcee and co-founder of the legendary Hip Hop group The Ultramagnetic MC's is still going strong and believes he is still ahead of time.
"You have a lot of people stuck on a certain time, Keith said to HipHopDX, "Like me, I don't come from no time. I was always ahead of my time."
Black Elvis also explained how he found it humorous when those who get "senile and forget the samples they are using, think they are better than the person who originally created the song." Perhaps to say those with a heavy ego-complex have the ignorance of a Dr. Octagon in a Dr. Dooom hospital room.
As opposed to Dr. Octagon however, Kool Keith and his music career need no resurrection but he does explain how significant he is to Ultramag and their success moving forward. Or in his words, "Ultra needs me like the [A Tribe Called Quest] needs Phife [Dawg]."
DX recently caught up with the man of thousand (not really) alter egos as he introduced his new mixtape A Couple of Slices, album Super Future and group project with the beloved MC-Ultra.
HipHopDX: I've always wanted to ask this but what's been cool with Kool Keith lately?
Kool Keith: I've been recording a lot and making new tracks and I'm working on my album, Super Future. I've been rapping on miscellaneous tracks, I've been doing a lot of feature stuff. I've got this little mixtape that I have coming out called, A Couple of Slices and I've got people getting in on that also, a lot of surprise guests where I'm doing a lot of half and half tracks where I'm doing other features. I got me, Jesse West, a couple others, other different guys, I've got Cormega and a lot more surprises so that's called A Couple Slices. It's like a little pizza sample of me rapping with other people and other types of production. Ray West did a lot of the stuff so. It's like me on samples then I've got my Super Future album and be making brand new records, the super stuff I usually do, the Super Future music and, of course the J. Dilla [collaboration]. J. Dilla [is] the secret weapon and me rapping on a person who's very talented.
DX: Yeah and you just dropped the Dilla track, "Ultra Vibez"
. Rest in Piece to one of the greatest to ever touch a soundboard, but what did it mean to you to get on a track with his name behind it? Two legends putting their music together
Kool Keith: Well [Kool Keith's road manager] Erik [Perry] was telling me about the track and I'd never heard it in a while and he was talking about it and he was like, "Man I got this J. Dilla thing," and I wanted to check it out and it took him a while to find it and get the song and I was like, "Wow this is some wild thing right here!" It was a big inspiration and he was telling me his mom has a lot to do with the production and the beats that he had and stuff that he never put out and stuff like that. When I got the song, I went into the studio and wrote the verse for it. I wrote two verses and then threw [Lyndsay Johnston] on it and the rest was like, "Wow we just got the record, and it was phenomenal." I don't usually write on everybody's stuff and I'm always particular but when he told me who it was, I was like, "Alright, I'm gonna do it, 'cause you know it's something very special."
DX: J. Dilla had so much range to his ability and I'm sure once you heard the spacey sound you thought, "I'm getting on this now!"
Kool Keith: I like the slap snare. A lot of people try to do that but can't do it that good. I like that slap, you know that laid-back slap snare. A lot of rappers can't really rap on a lot of beats that have that certain groove to it. A lot of rappers need the one-two all the time. I like the slap cause it also plays with my style a certain way. It makes me feel like you could float on top of the track. It's like if you just tap dancing on top of like snares and all-types of places. It's like a weird type of flow, like when you listen to it in the headphones you be rapping to it. A lot of rappers just rap on the one because they've been programmed like that. They don't have a distinctive way of rapping on something and just being smooth on it at the same time. I've already mastered a lot. Professionally I could rap on all types of folks so it was like a fit shoe for me right there to do it. It was like a small challenge but it was like two and two go together real perfect, his way of programming and me, I rhyme in a different measure. Anybody else would have sounded real different but me, I rhyme according to the texture, his beat is according to the texture so it's not already predicted.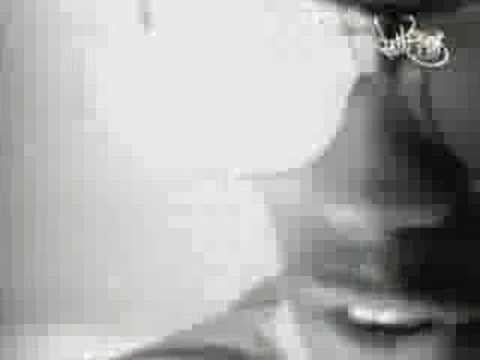 DX: Funny you mention Cormega too because I interviewed him about a month ago and he actually mentioned working with you and he felt honored to be doing that. He wasn't sure whether it was for just you or Ultramagnetic but what specifically is coming with Super Future?
Kool Keith: Ultramagnetic [MC's are] working on an album theirself, they're working on their own album basically. They…I've got a few features, they're not getting guests but they're working on their own album. They've got beats and production coming and they might try, they're going through a lot of experimentation and they're doing some different stuff. They're coming out and like you said, I got the Cormega thing, I'm supposed to have a couple other rappers on deck for A Couple of Slices. It's like me and a couple other artists and shuffled songs of me on samples and stuff like that and just different things that you'd never think that I'd be on top of like smooth records and all types of things. Then I got my own record and it's like the futuristic stuff that I'm working on. Super Future is like, I'm back in the studio, like back with the brand new stuff and totally jet set ahead of time and just making brand new tracks and new beats and coming out with new sound and not taking any slack necessarily as far as conforming to the business and coming back out with brand new stuff and rhyming cadences is different. So it's like three different things that I'm working on. A Couple of Slices, then I'm coming out on Ultra of course and then Super Future and that's my brand new next style.
DX: I would say you are one of those originators in Hip Hop when it comes to standing out and being unpredictable in your music. Always had the alter egos and the music to go with it to keep fans edgy. Today, there are a lot of artists, like an Odd Future, who maybe have an influence of something like that. Not saying they are a gimmick, but how can someone tell when someone is being spacey for the sake of their true craft or when they are doing it on the sole basis of just standing out to sell records?
Kool Keith: Well people are trying to do things that I've done a long time ago now because now they feel like is the time to do it and they have no creativity but I've been doing that stuff for so long that I'm just going back to that basic raw Kool Keith stuff. Just cool rapping on all cool types of stuff. Going back to rapping on samples and stuff. A lot of people ask me about those records, those like [Dr.] Octagon's [Dr. Octagonecologyst] and [Dr.] Dooom's [First Come, First Served] and stuff but I made those records when it was the time to make them but I just moved back toward my whole raw writing efforts, my whole raw writing skills. This is me just getting back into my lyrics and me just updating my cadences. When you did hear Octagon, that stuff was ahead of time. Like Keith rapping on a Dianna Ross Track, like just raw. Just straight up Dean Martin no cut, no watered down, just me. A lot of people, they got so stuck on that they request things like, "Why don't you do another conceptual record?" That's not me being conceptual, that's just me being me at that time. I'm making records now, like how I feel in the environment, just whatever I see and hear at the time. Like when I go to the studio, or when I saw something on the news that really triggered me off. I'm not going in there with a cold, conceptual feeling. It's like when I rapped on the J. Dilla song, I just rapped how I felt to the music. It wasn't nobody programming me to say it. I got on the natural vibe of the record. If I get a beat that sound hard, I feel like I'm going to write for the emotion that I feel. I don't care what I'm gonna say. I'm jumping 80 feet in the air and I'm slam-dunking backwards. I'm just putting it down like that. I'm not conforming to having to be a doctor with a white suit and a stethoscope and I have to rap about medicine. I'm just going back to the Kool Keith jump out at you lyrics. I'm back with the people that I came into the business with doing it.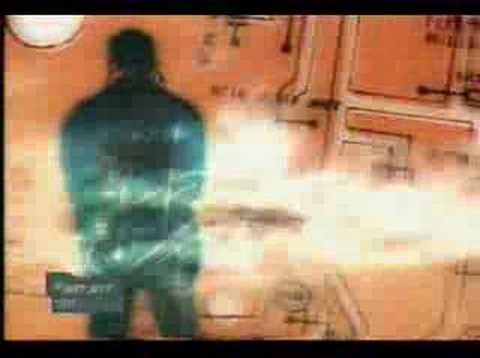 DX: Speaking of those people, how has your relationship been recently with Ced Gee, Moe Love and TR Love? Must be strong if you've been putting out work over all these years and still doing it…
Kool Keith: We've been good it's just for them to make the adjustment. To me, making music and rapping is like practice. Everyday is like practice. It's like the NBA just started but the players are missing a lot of shots and dunks because your body is not in shape like they've been out the loop for a minute. It's the same with music like practice. You've got to stay in the booth, stay making records. If you don't make records, you get stiff. Your flow gets stiff, your words get stiff. Your cadence gets stiff and you can't rap on different things. Me I've been stay loose and staying sharp but with Ultra, It's like I said on that record, "Ultra needs me like the Tribe need Phife."
DX: Yeah I noticed that.
Kool Keith: It's like a spectrum in that group that I can help them get back on. The modern feel, it's like training. I gotta get them back in the format and tell them what's new. It's like Kobe [Bryant], a pre-coach. It's like a side coach on the team. It's like I gotta tell them what to stay updated with, what to do cause they could slip. A lot of people at a certain time in their career, I noticed they can't make that adjustment to rap in this time right now. A lot of the kids out cause they like, they locked up, they got stiff. You know it's like they got old. It's like you get arthritis. So me, I never got that cause I'm always ahead of time. My radar is always on for the latest stuff out and whatsever behind me is behind me. You have a lot of people stuck on a certain time, like me, I don't come from no time. I was always ahead of my time. That's what people always say for years and the publicity, the newspapers, the press always said that I was ahead of my time so people are just catching up with the time like artists now. Artists that are coming out now are coming out in my same time-frame. I'm just ahead of time, I was waiting for people on another bus a few miles back and they catching up to me now but I gotta be careful cause the people that are catching up to me now, is not really passing me and that's the thing about it.
DX: Your influence has maybe laid the way for some of the guys before these really new guys. Maybe like to MF DOOM or a Ghostface Killah maybe even a Pharoahe Monch. Do you see it in them and how do you feel when people, like you said in the press, or younger guys say they get their style from you?
Kool Keith: I feel honored that I can say that I've inspired many people like that. Only thing that's just different in the world of or when you get the recommendation for it or when it's time to get your award, people overlook that. Like a lot of the officials, people that's on the sideline try to overlook that and false advertisements start to come out and who created what and all these other people and they won't ever say that. A lot of, like you said, the observers and the analysts don't see that stuff. They go straight to rating people from years behind me and stuff like that so that's the stuff that really trips me out is just like that miscellaneous judgment that doesn't really make sense. And then you see these guys that get on TV and in interviews and they don't really remember what is what. Everybody gets senile, everybody don't know nothing, everybody has amnesia. I feel honored though, like you said, laid a lot of concrete down for a lot of rappers, which is funny that a lot of people better than you after a while. When you make records you feel better than the actual person that created it and that's what's the funny part about it. It's the part that make me laugh, when you think you're better than the person that created a lot of that stuff. [Laughs]
I'd like to shout out to J. Dilla's mom and the family and the whole Midwestern area and all the supporters and everything.
Purchase Music by Kool Keith
Purchase Music by Ultramagnetic MC's