In the trailer for her forthcoming new album (due April 24th), not only does Charli Baltimore show off her just-released new single, "Machine Gun," but the West Philadelphia emcee born Tiffany Lane is also clearly showing off her shaved-head tattoo that sent tongues wagging online this past summer.
"It says 'we are never deceiving others, we are only deceiving ourselves,'" she explained to HipHopDX recently of her German-inscribed tat. "I kinda got it like paying homage to my dad. My dad was German and Irish, so I dunno, just something different."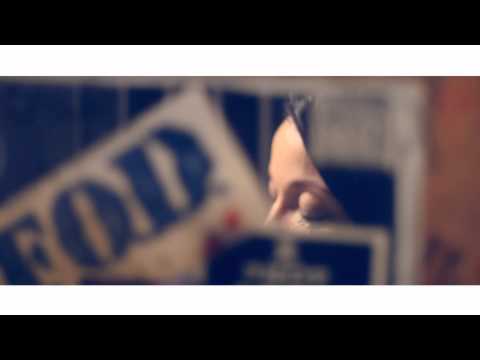 Almost every move in the career of the spitter named after Geena Davis' assassin character in The Long Kiss Goodnight has been "different" from her mic-grabbing peers. Entering the Rap game not through open mics and battle-rhyme competitions but via her romantic relationship with The Notorious B.I.G. caused Charli to be seen as too different in the eyes of many skeptical Hip Hop heads who viewed her solely as a beneficiary of Biggie's legacy and not an artist to take seriously in her own right. Respect as an emcee has been hard to earn for Ms. B-More from the very beginning of her career in the late '90s, with the criticism of nepotism being compounded by rumors that her rhymes were being supplied by her other Commission crew-member.
"Jay-Z didn't ghostwrite 'Money,'" replied Charli when asked about Hov's role in her debut single. "I never had any [songs] ghostwritten by Jay-Z. I do all my own writing. But actually, 'Money' was written by The L.O.X. And that was because I had just gotten my deal and the person running the label at the time, [Lance "Un" Rivera], just thought that my first single should be written by someone else. But they wrote that and then after that I never had anybody else write anything for me. I write all of my stuff."
"I'm really big on that," she continued. "I think that's really important. I mean, I know people don't really pay a lot of attention to it, but to me it's just kind of my thing. I write all of my stuff, so I don't have a problem with saying that The L.O.X. wrote 'Money' 'cause everything else after that was all my stuff."
Charli was forced to defend herself against detractors wanting to know if she spit her own hits after "Money" on the DJ Premier-produced "Everybody Wanna Know" from her eventually shelved debut full-length, Cold as Ice. But ironically, that track only further fueled speculation of a Jay-Z influence either directly or indirectly on her bars.  
"Well, that's hot! That's great. That's a great comparison," she replied when her Jigga-esque delivery on "Everybody Wanna Know" was inquired about. "I've actually heard that before. I mean, when I signed with Murder Inc., Irv Gotti was really big on all of his artists being able to be multi-talented. Ja [Rule] wrote R&B and was able to write Hip Hop. I kinda did the same, but rhyming is more my thing more so than R&B. But, he used to tell me that I rapped a little bit like Hov. So that's a compliment. I'll take that all day."
What the onetime "Down Ass Chick" for Murder Inc. would also gladly take all day are questions (even sharp ones) about her rhyming rather than nosey inquiries into her personal life. For her reemergence on the music scene in 2012 (which is being assisted by indie powerhouse Gracie Productions), she is making her bars the focus of discussion and not past label drama, love interests, or even tattoos.  
"My personal life overshadowed a lot of my music, which is kinda sad because I know for a fact that I can write really well," said Charli. "But, you know, at this point in my life I feel like that's in the past. The stuff happened so long ago that it's not really relevant to anything that's going on now, so hopefully the music can speak for itself and all of my personal life, stuff that went on that people are kind of intrigued with, will stay behind the scenes."
Purchase Music by Charli Baltimore
. Pre-order an autographed copy of Charli Baltimore's new album.