A picture recently made its rounds on the Internet of a woman with Drake's name tattooed in broad letters across her forehead. After the tattoo artist gave an interview about his regret over what he'd done, Drizzy spoke with MandoFresko.com about the ink, stating that he thinks it's incredible and going off on the artist who did the work.
"I want to meet her and understand what happened. That's cool though, like I feel you, 100 percent. That, to me, is absolutely incredible," he said. "The guy who tatted it is a fucking asshole, though. I will tell you that. I don't fuck with that guy. Fuck you to that tat artist by the way, because you're an asshole, for real. And you should lose your job, and you shouldn't do tattoos again. I don't fuck with you, and if I ever see you, I'll fuck you up."
The Young Money rapper said that he would like to have a sit-down with the girl to understand why she got the tattoo.
"But real shit though, I want to talk with this girl and understand it all. It was love. It's crazy, it's surreal, I don't even want to look at it anymore."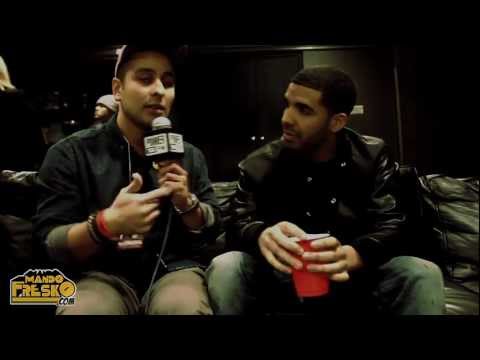 RELATED: Drake's Producer 40 Sends Common Messages Via Twitter