The last time HipHopDX caught up with Asher Roth, he was explaining how a Philadelphia-area native could grow up rooting for the San Francisco Giants in the 2010 World Series and the album title for his sophomore album was called The Spaghetti Tree. Much has changed in a little over a year – that album has now become Is This Too Orange? and Asher has a brand new home at the legendary Def Jam Records. In fact, his sophomore major label release is set to roll out as a partnership release between Def Jam and Loud Records, two very storied Hip Hop labels whose rosters have included the likes of Wu-Tang Clan, Slick Rick and Jay-Z.
Time will tell if Asher's sophomore release will add to their long list of notable releases, but until then, fans can savor Pabst & Jazz
, a mixtape that's largely composed of three days worth of sessions he recorded with Chicago production duo Blended Babies while stranded in L.A. Additionally, the mixtape boasts features from Action Bronson, Casey Veggies, and Pac Div and production from Chuck Inglish and 1500 or Nothin.
DX spoke with Asher by phone last week, when he opened up about what we can expect to hear on Pabst & Jazz and Is This Too Orange?, including whether or not legends like Q-Tip, Pete Rock and DJ Premier, previously mentioned, had made the final cut. In addition, Asher revealed that he prefers dropping tracks on Twitter rather than going the radio and label route, urged producers to get back to sampling, and admitted that Weezer frontman Rivers Cuomo is a fan despite not clearing the original sample for "I Love College"
.
HipHopDX: I checked your Twitter about an hour ago and found out you just let loose a track with Action Bronson called "Choices"
. With that said, what's it like for you dropping a song on Twitter compared to working on a major label release like Asleep in the Bread Aisle or Is This Too Orange?, which take months to prep and roll out for release? Do you prefer the direct release and instant feedback you get when you deal directly with the people, as you did earlier today, or do you enjoy the longer process?
Asher Roth: Oh man, it's so frustrating when it's a long process. I still don't understand it. I'm kind of in this world where I'm like "Get this music immediately and keep it moving," like "Why isn't it on the radio the next day?" It still baffles me that it takes, I guess they say it's like two months or three months for [a track] to get the pick-up that it needs, which is just – it's wild for me. I'm completely impatient, but I also understand that it's important for me to cooperate and be patient when it comes to this music stuff, because you see it happen all the time – [they'll be] like "Man, I heard that song six months ago and now it's big?" – that kind of thing. So yeah, a little bit of both, man.
It's just balance. Obviously, my fans are right there at my fingertips, so I want them to know that I care about them and I want them to be engaged, but there's also the flip side of the coin where I have to be patient and allow things to roll out naturally. But that's the thing about Pabst & Jazz – it's a project. It's not a quote unquote "mixtape." There's no mixing involved in it at all, and there's no blends or anything like that. It's a project, some sessions that me and my buddy J.P. did mainly in three days when I was kind of just cooped up in this spot in L.A. with no car. Anybody that knows L.A. knows you can't go anywhere in L.A. without a car, so we were just cooped up and we did these sessions in three days.
Blended Babies are a very upcoming duo. It's J.P. and Rich Games. They're a duo out of Chicago. They actually did "More Cowbell"
when I first did a kind of acappella contest. They hit me back with this "More Cowbell" joint, which I just fell in love with, and from then we just started doing more stuff. It's just one of those chemistry things, and when it happened, we were just like "Yo, people need to hear this." It's about giving people music and allowing them to hear that rather than trying to monetize it and go through all these marketing plans. It's really just some music for the people.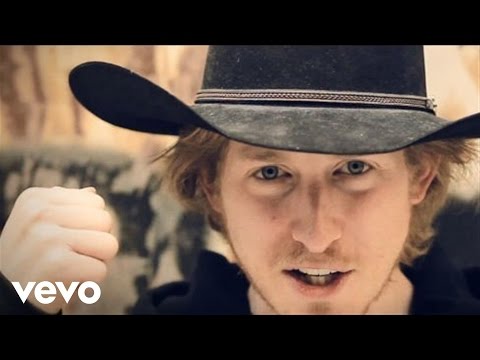 DX:
Jumping to
Pabst & Jazz
, you've released "Common Knowledge," "Choices," and the title track so far. Are those tracks a good indication of what we can expect from the project sonically: very heavy drums and sort of a Jazz-influenced backdrop?
Asher Roth: Yes. Definitely heavy drums. I wouldn't emphasize too much on the Jazz. The Jazz aspect [is] from the title side of things – yeah, there's some Jazz in it, but for the most part it's more about the impromptu, free-flowing conversation kind of thing with the Jazz element, but heavy drums – very low end kind of stuff is for sure present on Pabst & Jazz, which is a complete contrast to what's on Is This Too Orange? Both projects are appropriately titled. I'm a big title person. I think a lot of people just judge books by their cover, so it's fun for me to name things very weird. Is This Too Orange? is a very appropriate title from the aspect that it's very warm. It's very engaging. It's accessible, and that's fun for me. We realize we have multiple outlets. We do have the radio. We have television. We have those more mass media mediums while we also have Twitter and the people who are right there, so we use both accordingly, you know?
DX: With Pabst & Jazz being a very deliberate title like you said, did you want to stress the high and low juxtaposition of Pabst Blue Ribbon and Jazz, since jazz has rather high-minded connotations while Pabst carries a very blue collar motif?
Asher Roth: Absolutely, and that's what's kind of fun, that it is open to speculation. You'll find little gems like that. It's very much that conversation piece between working hard. In the opening lines of "Hard Times," [I rap] "It's been a long damn summer / And I've been working by the furnace, fire burnin' / An inferno with a purpose / Feeling like I don't deserve this." You know what I'm saying? That kind of stuff is very much what I've been going through.
I had instant success out the gate commercially with "I Love College." It was just like "holy shit," and now for the past two or three years or so, I've had the pleasure – I put it as the pleasure – of launching a record like "G.R.I.N.D."
and not having it take off, and doing Seared Foie Gras
and not having it have nearly as much attention as The Greenhouse Effect did, and dealing with that and going through the adversity [attached to that]. That stuff has just made me more aware and just a better person [who's] more equipped for the music industry, because the music business isn't about music. It's much more about business than it is about music and I've had to learn that the hard way, so [I've just been] taking those lessons and applying them.
[With] Pabst & Jazz, there's not so much censorship in regards to "Oh, I don't know if radio's gonna like this" and stuff like that. All we can really do is make a bunch of music, and it all will find its way and find a home eventually. Pabst & Jazz is a home for a lot of stuff [that says] "this is how I feel" and we're not concerned about getting on the radio. We're not concerned about it getting a plug in Entourage, you know what I'm saying? We're just making music because we love to make music and then the business side of things will come in later with different types of music.
I like the fact that I can be balanced. I can do projects just purely for myself, and I can do projects for other people and everything else under the sun. That helps me sleep easy at night rather than just having one album, putting all my eggs in that basket, saying "Hey, this is who I am," because just like [with] a lot of people, there's multiple sides [to me]. Of course I like to just have a beer and talk some shit, man, but there's also totally different sides to me with the education stuff and wanting to really get involved in public education and running water and stuff like that. Then there's also the side that wants to go and smack some booty, you know what I mean? So you know, there's a time and a place for everything. That's what we're also trying to reflect in the music.
DX: Let's jump from Pabst & Jazz to your March release for Is This Too Orange? Is that album pretty much done at this point? Who can we expect to hear on there?
Asher Roth: You're gonna [hear] a lot of Oren Yoel. Oren and I worked together on Asleep in the Bread Aisle. I really love that album, especially what went into it. We recorded a lot of that album in a bedroom closet. We didn't have a lot of money. We had a huge hit single and we had to make sense of that, and we had a really serious challenge ahead of us. I think that it was so much fun to make that album. Oren was young. I was really young, I guess about [21 or 22] when that album was being made, not knowing a damn thing about what was going on, how to make an album or what went into it. Now we're coming back again and Oren's progressed and I've progressed. We've both learned some great lessons, so I think that's super valuable.
I see people do some stuff that's some really wonderful work and then they go away – they stray away from it. We're not trying to re-create anything by any stretch of the imagination, but we're trying to build off of what we did with Asleep in the Bread Aisle and continue to move forward with all different types of projects. Oren's on there. Organized Noize is on there. Nottz is on there.
DX: When DX spoke with you last year, you had really praised the track "Lunch Box," produced by Organized Noize. Did that track specifically make it on the album?
Asher Roth: Yeah man, it did.
DX: Because I know you were really politicking for it.
Asher Roth: Yeah, yeah. I am. I still am. It's tough, man. That old age riddle of "how many executives does it take to put out an album?" – it's so crazy to me. But yeah, dude, we got this record "Lunch Box" and I'm so happy about it because there's no disconnect between audience and when that session occurred. The vibe that we caught on that record is just so real. There's no stops and starts. There's no punches, you know what I'm saying? The whole vibe of that session was just one take, and smiles and just feeling really really good and nostalgic, and [the track's] weird, man. It geeks me out. It's always fun to do something that [makes me go] "damn, I haven't heard anything like this before," or "yo, this reminds me of a song that I heard 20 years ago." That's what excites me about "Lunch Box," is because it has these nostalgic traits to it, on some Bobby McFerrin vibe, but at the end of the day it's new. It's brand new, and that's what's really exciting to me about Is This Too Orange?: we're not trying to re-create anything. We're not being like "Oh, we gotta take it back to '96 Hip Hop," you know what I'm saying? None of that shit. We're moving it forward. We're progressing. We're bringing in a lot of different elements from myself and Oren and a lot of people – D.A. from Chester French, who's on there – just really people who are all misaligned and just want to do some cool shit.
DX: Q-Tip, Pete Rock and DJ Premier were all rumored to be attached to Is This Too Orange? Did any of them happen to make it on the album, or did the sessions just not pan out?
Asher Roth: I don't know what's in the future for that stuff. It's not on Is This Too Orange?, no, but Q-Tip and I have some sessions and some really important records that need to be heard. [DJ Premier] and I just have life conversations. We spoke at length about everything but music just a couple weeks ago, talking about how much we missed the Houston Oilers. I text Pete Rock every time I'm in New York, so it's just a matter [of time].
I moved to New York for a little bit under the assumption that you could just walk in on people's studio times and make beautiful music, but the truth is people still have their schedules, so I just moved back to Philly where it was way cheaper and I was at home. We just have to align our schedules. Everyone's still totally into it and we all know that we can do some really, really interesting stuff. I do think you'll probably see some stuff with DJ Premier pop up soon. I also do think that the Q-Tip stuff needs to come to light, but like I said, [there's a] time and a place. I'm excited to be working with legends and people who [make music you can listen to] at any time and it's still going to bring back a certain feel for you. It's something that you can just easily rock to. That's the music that we're trying to create as well.
DX: Going back to your line "How many executives does it take to put out a project?", you and Nottz had said that the reason you dropped the Rawth EP
was because of all the legal issues involved with clearing those samples. You've had direct experience with how sensitive sampling can be in Rap nowadays, so what's your take on the issue? Do you feel that it's hindered Hip Hop's sound?
Asher Roth: It's all money, dude. At the end of the day, you take away sampling, you're taking away the best Hip Hop ever made. I remember the Beastie Boys with Paul's Boutique – they made everybody go apeshit. I guess you could blame it on the Beastie Boys, but at the end of the day, with music becoming this weird money thing, this get rich quick scheme, producers [have] all started gravitating toward pop music.
Some of my favorite producers – just kids that I grew up with, that we would just make Hip Hop records and not even think twice about it – [started] dabbling [with pop] and going like "Oh, well I'm writing this record for Beyonce." They all started gravitating towards that for money. That's the same thing with sampling. People stopped sampling because there was no money in it. But the vibe – I can't stress it enough, it really is [a] vibe. That's what music is for me, the vibe and the feeling that you get when you listen to a sampled record, especially the right sample or a dope record. How do you think we got introduced to soul music? I mean, Motown [Records] and Soul music is really all I listen to because of the Hip Hop records that sampled that cool shit.
DX: Yeah, the music you encounter when you back-reference tracks.
Asher Roth: Exactly. I have these "Digging with Dilla" tapes and stuff like that, with the music that they sampled to make the Hip Hop – that music is the shit. It's amazing, amazing obscure stuff that you can find and listen to, and that's how Hip Hop has opened up that door for me to just start branching into soul music and weird foreign stuff. It's this whole aspect of discovery, so I hope that people get over [the fact that sampling isn't lucrative] and just continue to challenge themselves to find some really weird stuff and flip it. That's why I support Nottz so much, because he's never strayed from it. He can't do any wrong in my eyes because he's just like "This is what I do and I do it well, and I'm gonna keep doing it." Wait until you hear some of this newer stuff. It's just like "What the fuck is this?"
DX: Just touching on that point, going back to the Rawth EP, were those samples all him or did you throw any insight into what he flipped? I still can't believe that he chose to sample Joanna Newsom and the Cold War Kids.
Asher Roth: I know, man. I definitely sat down with Nottz. It's not like some Internet thing. I kick it in Virginia. We've done that several times. I shot the "Summertime" video in Virginia. I would like to think I inspired some of those records because he sends me joints and goes like "Oh, this one is it. This one's for you. You inspired this one," but no. As far as from a creative standpoint, I wish I could take credit for it, but that's all Nottz, man. I come up with some ideas – "Hey, let's try this" – but for the most part, that Rawth EP was just us kickin' it. He played me [the sample for "Gotta Get Up"] – "Gotta get up, gotta get out, gotta get home before the morning comes" and I was just like "Damn, I need this." It was just like one of those natural things.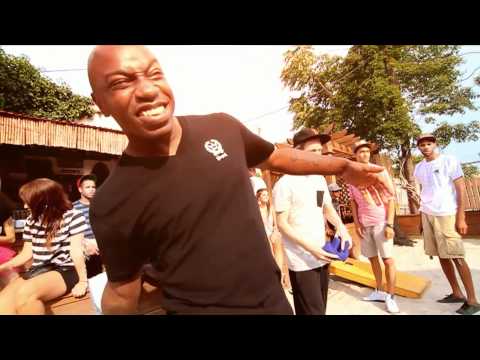 DX: I also saw that you got involved with acting recently. You have a part in a film called 50K and A Call Girl. What was that experience like?
Asher Roth: That was cool, man. It's the same thing – it's cameras and stuff. We had cameras following us for the first tour. That may come to light sometime soon, but I just played myself. Nothing real acting, no method acting or anything like that. It interests me. I love film and I'm interested in film and I've had some people approach me about doing some stuff, but one thing at a time. We'll see, but music and film go hand-in-hand. Try and watch a film without any music. I guarantee a scary movie would not be nearly as scary without the music.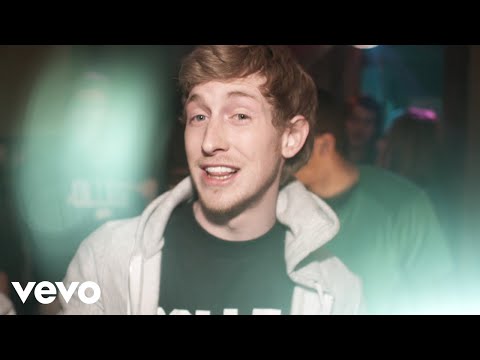 DX: Everyone knows about "I Love College" but what they may not know is that originally, that track sampled Weezer's "Say It Ain't So." Is there any chance that the original version ever sees the light of day, instrumental or otherwise?
Asher Roth: The original instrumental with the Weezer sample? Oh, I don't know. I have no idea what's gonna happen with that. From my involvement with it, no, but there's a whole deal. I actually met Rivers [Cuomo]. We did the Blink-182 tour and Rivers pulled me aside. I thought he was really gonna punch me in the face because "Say It Ain't So" is about his father's alcoholism, which is really ironic [given the content of "I Love College"] because that just kind of happened. He pulled me aside and he was just like "Dude, I love what you're doing. I really am a big fan. I just couldn't clear it." He gave me that shrug and was like "You know why…" I was just like "Of course, dude. I wouldn't want you to clear anything that you didn't wholeheartedly believe in anyway."
I think for the most part, that sample, no. I don't think it'll be out, and for obvious reasons, but that record is special to me because it captured a moment. I can always play that record and be like "Damn, this takes me back to Atlanta!" That's the music that we're trying to create. We want to capture moments and capture vibes, and if we can do that successfully, this music's gonna be playing for a long time.
DX: It seems like you really take the success of "I Love College" in stride, because you understand that it's always gonna be there, so you just have to live with it instead of getting jaded about it, which I think is a nice way to spin it.
Asher Roth: Totally, man. And just to see like… You perform that record, you see how these kids respond to it – you can't be mad at that. Yeah, of course there's some connotation and there's some preconceived notions that come about it, but dude, if my mom loves me and my pops loves me and my sisters are healthy – if that's going on in my world and I have my five best friends that I can count on one hand, I'm cool. I don't need all this other [stuff]. Of course, for a real long time, I was just like "Damn, SportsBoy218 is talking bad about me on Twitter." You gotta get over that shit real quick. But "I Love College" – I know who I am. My best friends know who I am. My family knows who I am. That's all that's important, and we're gonna continue to put out music to let people know where I really stand. I just hope people are really down to grow up with me, because I'm 26 now, man. It's different than 21. We've got some real deal stuff going in, but like I said, we still wanna drink a beer and smack some booty. So we'll do that, know what I'm saying? [Laughs]
Purchase Music by Asher Roth