Karmaloop TV recently caught up with Future to chop it up about his latest single "Tony Montana" and the remix that featured Young Money star Drake. Future explained that he first connected with Drizzy when the Toronto rapper hit him up out of the blue to commend him on his mixtapes 1000 and Dirty Sprite and his varied flow. Eventually, the two artists clicked and ended up dropping a remix to the Scarface-inspired single.
"How I linked with Drake for the remix was [me] being in the studio working hard, grinding everyday, and he just hit me up. It wasn't even about the 'Tony [Montana]' song, it was about the whole movement itself, FreeBandz," he explained. "He just felt the movement from my 1000 mixtape on out. He was like, 'Man, I'm listening to all your mixtapes. Right now, I'm listening to your Dirty Sprite mixtape. Man, I love how you switch your flows up on every song, you might be rapping and then you might start singing in your hook. You've got melody…how do you come up with your patterns? The patterns you choose is so different'…but that's what I do. Every song I switch up for a reason: to show the diversity."
Future also discussed why he didn't want Drake's partner Lil Wayne to hop on the "Tony Montana" remix. He explained that while it was an honor to pique the interest of a star such as Weezy, he didn't want to get overshadowed by the New Orleans titan. He added though that he's learned that while Drake may have even taken a share of the spotlight away from him on the song's remix, he made sure to capitalize on its success by releasing new material as soon as possible.
"[Lil] Wayne wanted to get on it, too. He was gonna put it on his mixtape, and me thinking like, 'Man this is my single, I do not want Wayne to get on it, and then Wayne get on it and he get 3 million views on it…and it instantly becomes his song,'" he explained. "I just had came out with 'Racks [On Racks]' when I wrote a song and was a part of it and I wasn't getting the credit that I thought I should've got. Man, I didn't want to go through that…at the end of the day, it's about capitalizing off every situation every time, so when [Drake] did [the remix], I instantly dropped 'Magic'…so instantly, when somebody does something [with one of my songs], I work ten times as hard to get away from it."
Check out the full interview below.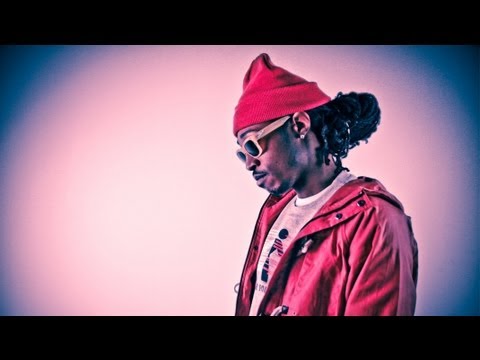 RELATED: Future Speaks On Ghostwriting YC's "Racks On Racks"