New York City rapper French Montana is quite aware of the almost weekly rumors claiming that he's finally signed a deal with a label. During his interview with Real Hip Hop Daily, the rapper even rattled off a few of the names of labels he's allegedly signed with.
But it looks like French Montana may finally reveal what label he'll sign with, if any, later this week on BET's 106 & Park.
"I hear different things every day. I heard I was signed to Bad Boy. I heard I was signed to MMG. I heard I was signed to Roc Nation. I'm just here working man," French Montana explained. "We working hard. Just wait for December 8th, 106 & Park appearance, I'mma announce who I fuck with."
French Montana also spoke on his upcoming projects which include mixtapes with both Three 6 Mafia and Waka Flocka. He also touched on his relationship with Akon, the artist who he refers to as his "big brother."
"I mean Akon's always been like my big brother," said French Montana. "A lot of people get it fucked up me and him was never the signing thing. It was, you know, he was trying to help me get into some doors…During that time he was trying to get his label together and everything. And it just happened that I got my situation together before he got to give it to me. And it is what it is. That's my brother. Me and him working on the mixtape."
Later in the interview French Montana revealed that after being in prison since 2009 Max B will be out some time next year thanks to an appeal.
"Shout out to my brother Max B. He'll be home this year coming up," French Montana revealed. "Yep, finally got his appeal shit together."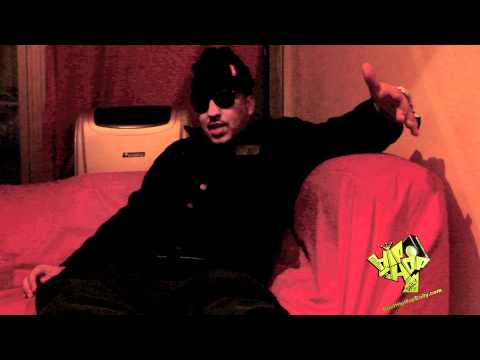 RELATED: French Montana Maintains That He's Unsigned, Hints At Interested Labels