Nicki Minaj was recently honored with a Grammy nomination for Best New Artist for the 2012 ceremony, set to take place in February. During an interview with the Associated Press, the Young Money rapstress spoke on receiving the nod and what it means for her fans to be recognized for her hard work.
"I don't ever expect to win those type of things but it's good to be recognized and it's good for girls to see that you could do whatever type of music you want to do and you can be recognized on a big scale," she said. "It feels crazy, like, who would have thought that? I was just chillin' out in Southside Jamaica, Queens rapping, New York City. Never. I never would have imagined that, but it's a blessing and I always say hard work pays off. Don't be lazy. I'm racist against lazy people. I wish they did not exist in this world."
She also touched on her sophomore album Pink Friday: Roman Reloaded, scheduled to hit stores on February 14, 2012. Unlike her debut Pink Friday, Nicki says she feels more comfortable not trying to force herself to cater to any one person.
"My ability to trust my first instinct… With recording my sophomore album, things are happening so much easier now because I was over-thinking on the first album. I was giving people what I thought they needed and what I needed my reputation to be. And now, it's like I don't care what you think. I'm going to do what I do for my core fans. If you like it, then you like it. And if you don't, bye."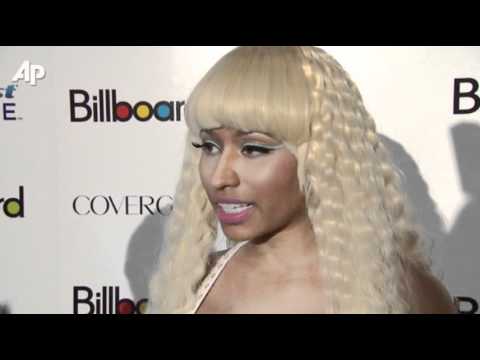 RELATED: Nicki Minaj Says "Roman In Moscow" Is The "Wackest Thing" On Sophomore Album