Jay-Z and Kanye West hit United Center in Chicago, Illinois last night for their second consecutive concert in the city. During the gig, 'Ye took a moment to address his album My Beautiful Dark Twisted Fantasy getting overlooked for an Album of the Year nod at the 2012 Grammy Awards, as well as a Record of the Year nomination.
"Something I figured out earlier today – because you know, everybody came to me last night like, 'Congratulations!' because you know I'm leading the Grammy nominations this year. Like we always do it this time," he said. "But, people focus, they say, 'You ain't got Album of the Year or Record of the Year.' But I figured out, that's my fault for dropping Watch the Throne and Dark Fantasy the same year. I should have just spaced it out a little bit more. But don't worry, because me and Hov gon' keep on making shit."
Kanye led the Grammy nominees with a whopping seven nominations, while songstress Adele earned a close six. Watch footage of Kanye's speech below (via X).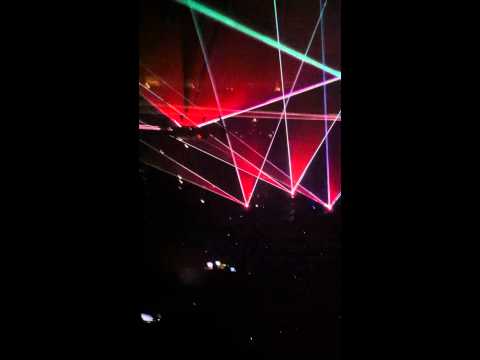 RELATED: Kanye West, Nicki Minaj & J. Cole Nominated For 2012 Grammy Awards