While most consider the Hyphy movement to have fizzled out a few years ago, the man who can be credited with creating the sound of that movement, Rick Rock, is still going strong.
The Alabama born, Bay Area based beatmaker, whose credits date back over 17 years to MC Eiht's "Compton Bomb" from 1994's We Come Strapped, and who has since crafted standout sonics for the likes of 2Pac, Jay-Z, Snoop Dogg, 50 Cent, Fabolous and several other notable names, is not only still getting it in behind the boards for your favorite rapper but will soon be releasing his own solo effort, Rocket. His formal debut as a producer/rapper for his own SouthWest Federation Records label (distributed by EMI) will also boast some supporting rhyme assistance from Tech N9ne, Crooked I, E-40 and Ras Kass.
On Friday (October 28th), Rick spoke to HipHopDX (courtesy of media mammoth Hoopla Worldwide) about his forthcoming solo debut. The once heavily in-demand sound provider also talked about how "The Town" abandoned Hyphy "like it was a piece of dog shit or something," but that his "new sound" for Slaughterhouse will do more than just "Change The Game." And lastly, the "Tradin' War Stories" trackmaster revealed his theory on why seemingly disparate emcees 2Pac and Jay-Z were actually similar in their lightning-fast approach to rhyme writing.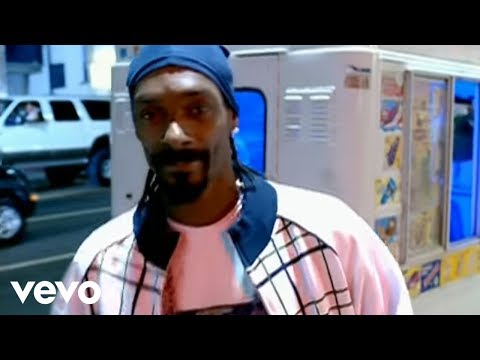 HipHopDX: My first question for you is kind of a dated one, but I gotta ask if your sampling of Digable Planets for E-40's "Yay Area" and Snoop Dogg's "Candy" was just a tactic to get to meet Ladybug's fine self? [Laughs]
Rick Rock: [Laughs] It's crazy, 'cause when I stayed in Alabama I had this little [Emu] SP-1200. And I still have the discs. So, way back in the '90s I sampled Digable Planets and I made a beat for me – I used to try to rap back then. I always had it in my head; I always wanted to use that [line from "9th Wonder (Blackitolism)"]: "You want it, I got it, drippin' like water." I was a big fan of theirs back then, especially Ladybug [Mecca]. And it just came out like that. So then I tried a couple beats like that and they ended up getting picked. Snoop [Dogg] picked one. And then Ladybug came to the video shoot, so I was like, "Yeah, I gots to meet her." She still look cool. She's so Hip Hop that she brings an extra gorgeousness to it. She was real cool people.
DX: I think you need to go back to weaving in them classic Hip Hop vocal samples like you did for Too Short's "Keep Bouncin'," with the A Tribe Called Quest sample.
Rick Rock: Yeah! Yeah, I am. I mean, I stay doing it, I just need to get 'em out there. I love that one by the way. There was a different version to it though as well, and will.i.am put a remix on it. So it has produced by me and him. But, yeah, I'm just into that. I'm old school Hip Hop. I definitely gotta get back into that though, you right. But I be sampling myself too. I'm the one saying "Candy," and I'm on that Xzibit ["Concentrate" saying] the "Nam Myoho Renge Kyo." I like doing voices and just sampling myself. So that's fun to do that too.
DX: While we're on the '06 tip, five years ago you had crazy credits for the just mentioned Xzibit, Tech N9ne ("Jellysickle," "No Can Do"), Ray Cash, etc. But over the last few years, your credits have been almost exclusive to E-40. Did the mainstream game shun you after the Hyphy movement faded from the national spotlight?
Rick Rock: I don't know? I don't think so. I think I just spent an enormous amount of time working on my own projects that I had with Warner Brothers Records, the Federation. And I spent a lot of my time trying to do that. So that took away from being out there. But I'd still get a 50 Cent joint ("Stretch") here or a Snoop joint ("My Fucn House"
) there. Or you might not hear me doing New Kids On The Block or something. I'm placed on these records, but it's just not that same presence. And I think that just comes. Everybody wanna look in different apartment buildings sometimes. They get bored in one building. So then they go look at another one. It's cool. I just stay at it, and so when they come looking back at my apartment again I'm ready.
DX: I didn't know New Kids On The Block was peepin' in ya windows.

Rick Rock: Oh yeah, they peeped in. We wriggled. They real Hip Hop though. Donnie [Wahlberg], that's who I really worked with putting it all together. We mixed the stuff, and I got to really feel his Hip Hop. Like, it's rooted in a lot of people. The real shit, they get it.
DX: Now, I mentioned Hyphy – you know we gotta talk about it. I understand you're about to drop a third Federation album, so is this the resurrection of Hyphy?
Rick Rock: Nah, I'm not dropping another Federation album. But I am dropping my album. And that's what I been working on [of late]. Federation, I know they working on they shit – and they're my guys – but I haven't worked on it. But they let me hear stuff, and shit be sounding cool. So they should be cool. They have core fans. And their fans kinda splintered when they came with the "Stunna Shades." So they can do a broader spectrum of music as opposed to just the Hyphy sound.
It was amazing to me to see how many people jumped off of Hyphy like it was kryptonite, like it was a piece of dog shit or something. It was funny how everybody claimed it out here and then how … now they didn't.
DX: Is the solo album gonna be – I mean, would you call it Hyphy?
Rick Rock: Nah. It's a little of everything. If you like [Jay-Z's] "Change The Game," it's that. If you like a lot of E-40, it's some of that. If you liked the Federation, it's maybe some of that. If you like any record I've done, it's on there but I'm like … it's just evolved. I wanted to change – I don't like where everything is at. Everybody don't have to do a south track. … I think we can have the same impact and make music equal in hit quality but just do it our way, or your way. I'm all about putting paint where it ain't, doing what they ain't doing. That's what I've always tried to do: have my own original sound. I just think people be cheating now, they don't have to be original. I hear the same sounds on every track. It used to be a crime when you would take Pete Rock's snare pattern. You know you bitin'. It was a crime, crucified by Hip Hop.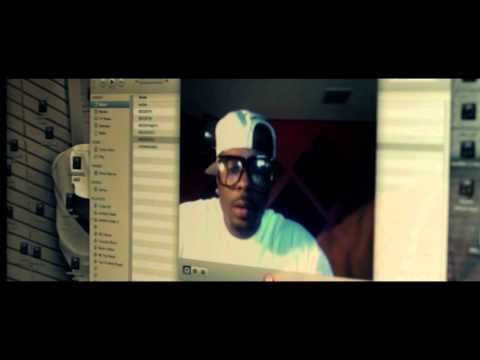 DX: I saw the "Rocket!" video. And, I was a little surprised to see you rhyming. Are you gonna be rhyming for the whole album, or is this like a compilation where you're producing other cats?
Rick Rock: I'ma be rhyming the whole album, but I don't know if that song is gonna be on the album. I just dropped it to … just to drop it. It's not mixed, it's not mastered, it's not nothing. Shot a little video myself with my guy and D-Buck and Marvin. And we shot it just to have something out while I'm working.
I been working a long time. I was super-critical of the shit; I want it to do well. It is me rhyming, but it's a lot of features. I know my limitations. I couldn't get past my own producer ear as an artist, so I started getting artists on it. So it's kind of both. But mainly you'll find out who I am on my album. It's called Rocket [because] all the homies call me Rocket.
But, this album, it's nothing like that song. I like that song, but it's nothing like that. … It's what we missing I think. I think it's an important album. Now, whether or not it gets accepted that way – 'cause I'm doing it all with my own label now through EMI. But whether or not it gets what it deserves, I think it's a classic and I think for what it's worth it's an important album.
DX: Besides your solo project, Royce Da 5'9" told me you got some extra work on your plate. Back in May he told me that you contributed to Slaughterhouse's upcoming Shady Records debut. Did you give them some Bay Area flavored beats or did you do something different for them?
Rick Rock: Nah, I did something [specifically] for them. Like, it's not a Bay thing, it's a Hip Hop thing. But, it's my shit. I feel like it's my new sound. It's not like a "Change The Game" or not like [Mase's] "Breathe, Stretch, Shake" or not like [Busta Rhymes' "I Know What You Want" with Mariah Carey], now it's a different sound. I think it's that new Hip Hop bar. It's big. It's all original music. I play it, but it sounds like sample-y. It's hard though, and it leaves 'em space and they get in there and they just get down.
DX: Have you heard the finished songs?
Rick Rock: Nah. If my song makes it – 'cause I know they're still working – I'm just waiting for the call where they say it's gon' be on. But the songs are hard … so we'll see.
DX: Besides Slaughterhouse, are there any other recent Rick Rock beat placements we should expect to be hearing in the coming months?
Rick Rock: Check for Tinie Tempah. He's over there in London. We did a cold one called "Mosh Pit." And, I'm always working with Snoop, and Fabolous and Busta Rhymes – all the same people [from before] I'm working with again.
DX: I saw an exchange of tweets you had recently with Xzibit. Are we getting some more "Symphony In X Major"?
Rick Rock: I hope so. I did some shit, but my nigga, Ishmael The Rebel, dropped my MPC and it fucked the sequence up. So we had to go back and do some different shit. But he's been overseas doing his thing, so when he get back in L.A. – that's why I was telling him [on Twitter to] get at me. 'Cause I'm right up the road. I'll get out there and we'll make some more history.
DX: Yeah, "Concentrate" and "Symphony In X Major," those are two of his standouts.
Rick Rock: [For] "Symphony In X Major," they called me when I was in Montgomery, Alabama [visiting family]. And Xzibit, at first he wanted me to speed it up. And I [didn't wanna do that], so he was like, "Alright, keep it the same." Then he went in the lab, [and afterwards] he called me with [Dr.] Dre on the phone and Dre was like, "Yeah, shit's hot." I was juiced! That's still one of my idols right there. And it was just amazing to hear what they did to it. I just didn't understand why he didn't jump in the video. So, maybe one day Dre will pull me to the side and say, "Hey Rick Rock, let me jump in your video." [Laughs]
DX: [Laughs] Now, there is another project I gotta ask you about. Did you do anything for E-40 and Too Short's long-overdue duo album, The History Channel?
Rick Rock: Yeah, I'm slated to get down for five tracks. We haven't got in yet. [Too] Short's finishing his album right now. And me and 40 is working on his shit. So I think once they finish that, then they can get in.
DX: I know it's not your track, but I'm hoping they come with some more shit like "Bitch"
…
Rick Rock: Yeah! [Starts singing] "Nigga don't act like a bitch." Yeah, that's what they definitely aiming for. They know what they hit with. They smart. They ain't been here this long for nothing. I'm just glad I got to work with 'em. I was soaking up game from them muthafuckas, mayne.
DX: Switching gears here, since you did "Tradin' War Stories" for 2Pac, I wanted to see if there was maybe a 'Pac story left you haven't shared that you could bless the HipHopDX readers with?
Rick Rock: The best one for me, from my life, was when we were all sitting there listening to his album, [All Eyez On Me]. He played all the album for everybody. We were at the video shoot, and then we all caravanned up to Can-Am Studios from where they were shooting "California Love." I'm in the "California Love" video if you wanna find me in there. I got a C-Bo shirt on. But anyway, so we caravanned back, we get to Death Row [Records'] studios, and he's playing his whole album. And everybody – Richie Rich, D-Shot, B-Legit, C-Bo, Outlawz – was up in there, but I'm like a fly on the wall.
So, after he played the album, he's ready to get down with everybody in the studio [and record some more music]. But there ain't no producers there but me and Mike [Mosley]. And I have beats on my SP-1200 discs like that [one with the Digable Planets sample] "I want it, I got it, drippin' like water." Those discs was all in a bag I carried with me everywhere I went. That was my life. So, while they was waiting for a producer and some equipment, I just slid my little ol' discs in and loaded it up. And a beat came on and it was "Tradin' War Stories." He was like, "What's that?" And I was like, "Man, that's you." And then he sat there for about 10 minutes – it was like he was tracing his writing. It was like he was writing it but it was already written. That's how fast he was writing. It was weird as shit, man. Him and Jay-Z was the weirdest experiences in the lab that I've had. So, he went in the booth and laid that shit. And I ended up loading a couple more, and he picked a couple more.
I just thought as a man – He didn't know me from shit, and he was like, "What's that?," and I was like, "That's you," and he got my credits on there. It had Mike Mosley's name on there too. But it was through Mike Mosley though [that I was there], so it was all good. And 'Pac made sure I got paid. My contract shit was straight. And, I just thought that shit was stand-up like a muthafucka.
DX: I think you're the first person that's ever compared Tupac's writing process to Jay-Z's.
Rick Rock: Yeah, 'cause – 'Pac wrote it though, on paper. But it was like he was [makes slashing noise] Zorro. And then with Jay-Z, I was doing "Change The Game" and then he wanted to do [another] track. So I ended up doing a beat there [on the spot that became "Squeeze 1st"]. So when he was writing that, he was just kinda rubbing his hands and walking around and just bobbin' his head, [and] then he's like he's ready. I had never seen that before. We recorded three songs that day: "Parking Lot Pimpin'" and all that. And seeing how his writing process was, how he didn't write it down, was just something I hadn't seen at the time. A lot of people try to mimic it now – and I heard [Notorious B.I.G.] got down like that – but I had never seen it at that time. It just struck me as … how people are put here to do something. It kinda puts things in perspective with your own skill when you see people that are like that. You really see a separation with them from others. I think Tupac and Jay-Z just have that.