Xzibit is making moves, as the West Coast veteran rapper is readying his next release, Napalm.
"I've been working on it for about half a year," revealed X to the Z in an interview with Hip Hop Chronicle UK. "I have about seventy-five percent of it done. I'm really excited because I haven't put a record out since '07."
"I think it's time. My heart's in it. I haven't produced records like this in a long time. When it comes out, man, I think you guys are gonna be impressed."
Xzibit revealed he did a video in Iraq, and was the first person to do a Hip Hop show in Baghdad. "It was good. I got to do something for the troops, and I also got to shoot a documentary and shoot my first visuals for Napalm."
Napalm will be out at the "top of the year," added Xzibit.
Xzibit also spoke about his first time meeting Dr. Dre. "I can't remember the first time I met Dr. Dre. I remember the first time I worked with him, though. I probably met him in passing, but it wasn't until I got a call from Dre himself to come down and record 'Bitch Please'…That's when I worked with him for the first time. And we smashed it."
As for Snoop Dogg, Xzibit similarly recalled the first time he met Dre's original partner-in-rhyme. "Hanging out with Snoop was when we went to go promote 'Bitch Please.' We started working in close detail."
Watch the interview with Xzibit below: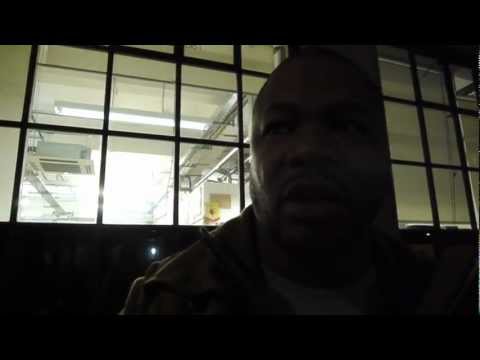 RELATED: Xzibit Releases "Urban Ammo 2"