Kendrick Lamar recently chopped it up with TheMashUp.net after a live performance in Sacramento, CA. During the interview, K.Dot spoke about his as-of-yet untitled studio debut album. Although he was scant with the details, Lamar said that it would be out next year and that like Section.80, it was have very features outside of his in-house crew.
"You can expect the debut album [in 2012]," he said. "Section.80 was a warm-up…I'm going to keep it real self-contained, me and my in-house cast like I've been doing…I've got a concept [for it], but I'm still up in the air on the title."
K.Dot also spoke on the art of storytelling and why he looks to his personal life in his songs so often. He explained that storytelling is the most natural way for him to write rhymes. At the same time, he's made sure to keep the best stories in stock for his debut.
"I've been holding off certain stories just for the sake of the music and the sake of my first debut album," he said. "When you hear these stories, they are real stories about my life and the lives around me, people that grew up with me. When you hear 'Keisha's Song,' those are real actual names. I tend to put that in my music because that's easy for me to go in and create that when I can talk about someone I actually know or something that I'm real interested in knowing about. That's when music comes best to me."
The full interview can be seen below.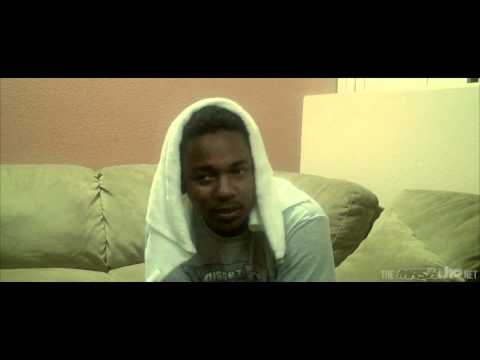 RELATED: Kendrick Lamar Speaks On Pressure From Dr. Dre & Snoop Dogg Co-Sign, Spits A Freestyle