This October 25, Army of the Pharaohs's Reef the Lost Cauze will be celebrating the release of his latest collaborative album with German production crew the Snowgoons. In this latest interview with iHipHop Distribution, however, Reef spoke on a far less celebratory event – former AOTP alum Chief Kamachi's riff with the group.
In 2008, Kamachi left AOTP and released a diss track titled "First Warning" taking aim at the group's founder Vinnie Paz of Jedi Mind Tricks and member Apathy. Now, in this most recent interview, Reef explains how he wishes his JuJu Mob partner and fellow Pharaohs would squash the feud.
"From day one, anyone will tell you when they ask you how I've been about the beef, I've always been like, 'Yo this shit's whack, I just want it to stop,'" he said. "I always use this analogy that literally for me, it's like a little brother caught between older brothers fighting. [Chief Kamachi] put me on my first real record. He's someone that embraced me early on, he's shown me nothing but love, and it's the same with Paz, Plan[etary] and all those other guys. For that situation to happen, it fucks me up…it's really, really rough. it's really hard…I just wish everyone would make peace and keep it moving. We're older, we have lives, we have kids…and I just wish that everyone could sit down and have some fuckin' beers and smoke and eat and make peace."
He added, "When I was coming up, the shit that [Kamachi] and Paz and guys like that were doing, I was influenced by it. I think that they make great music together, so for the divide to happen right as everyone was kind of like in a really good spot…it was really, really sad. I've definitely had talks with Paz and talks with [Kamachi], and dudes on both sides [made me feel like] I was being made to pick a side. For me, I'm just staying out of it. I just want everybody to stop it and be cool."
The full interview can be seen below.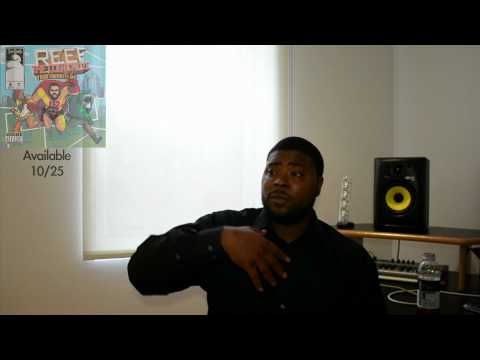 RELATED: Reef The Lost Cauze & Snowgoons Announce "Your Favorite MC" Tour