It may be hard to believe for Hip Hop aficionados too young to recall the reign of Master P and No Limit Records, but just during the course of one calendar year, 1998, names like Gambino Family, Kane & Abel, Mac, Big Ed, C-Murder, Fiend, Skull Duggery, Silkk The Shocker, Magic and Mia X all appeared in the top five of Billboard's Top R&B/Hip Hop Albums chart (along with albums from the label's multi-platinum superstars Snoop Dogg, Mystikal, and Master P himself). The name who kicked off that year's chart domination for "The Tank" was Baton Rouge, Louisiana native Young Bleed. His gold-certified debut album, My Balls and My Word, debuted at #1 and spawned the slinky hit "How Ya Do Dat."
But much like No Limit's reign on the top was short like leprechauns, so too was Young Bleed's atop the charts. After his sophomore album, 1999's My Own, failed to match the commercial success of its No Limit-backed predecessor, the syrupy spitter seemed to disappear from the scene altogether, before resurfacing for a two-album stint with C-Bo's West Coast Mafia label in the mid-'00s.
Now nearly 14 years after he first took SoundScan by storm, the onetime Concentration Camp crewmember is looking to rekindle his career flame with some help from Tech N9ne's Strange Music label. With the ink still drying on his deal with Strange subsidiary Strange Lane Records, Young Bleed is ready to "Boot Up"
with his new album, Preserved (which will be trailed by a making-of-the-album book penned by Tech N9ne documenter, and veteran Hip Hop scribe, Soren Baker).
On Friday (October 7th), Bleed spoke to HipHopDX about his just-released debut for the house that Tech N9ne built. Lil Boosie's big cousin also discussed with DX his original label affiliation, and revealed for the first time how Master P predicted the fall of his physical-music driven empire years before the rise of the iPod.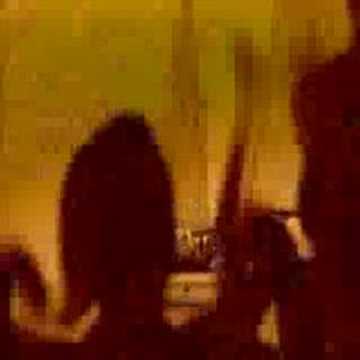 HipHopDX: How did you find yourself in Strangeland?
Young Bleed: I stepped to my man, [Strange Music Vice President] Dave Weiner. Me and Dave been connected since the Priority [Records] days. We reconnected about two years or something like that ago, with some friends of mine in Kansas City. Actually, he was checkin' out a record that I had did with … Chauncey Clyde. So he put me and Dave on the phone. Dave let me know everything that was pretty much taking place at Strange [Music]… and I needed a situation at the time, so they opened doors to me right there. So basically on the strength of my man Dave [is how I got down with Strange Music].
DX: Did you chop it up with Tech [N9ne] first before everything was official?
Young Bleed: Well, actually, I been a fan of Tech [N9ne] since [the] Gang Related [soundtrack]. Of course, wanted to do some work with him, but really didn't know he was between Kansas City and California. I always thought Tech was a West Coast cat. … I followed him in the beginning, [but] didn't know about Strange. I'd hear something Tech every now and again – a few guys from where I'm from is die-hard Tech fans so they'd keep me up on it. At the same token … like I say, it's all on the strength of Dave. I had the privilege of meeting Travis O'Guin over there and Tech about the same time. Actually, about a few weeks ago we just met in the flesh for the first time.
DX: And [so] was it your idea or was it Tech's to remake your No Limit-era hit, "How Ya Do Dat"
for your new album?
Young Bleed: That go back to Dave too. After making efforts to redo that song – Actually, my original version, before Master P [picked it up], was the #1 record in Baton Rouge. And [after] P discovered the Concentration Camp, C-Loc Records and me … we made the first remix, which was "How Ya Do Dat." My original version was called "A Fool." I coined the term off of the old King Tee record, "Act A Fool." I based it off of that. A South/West combination to begin with, I wouldn't of guessed in a million years I'd a ended up on Priority Records. A lot of people felt like I was a little more Hip Hop than the Concentration Camp – as well as No Limit [Records] – and thought my deal would take place on the East Coast, but I ended up on the West Coast. … Dave thought it'd be a good idea if we tried that song [again]. I actually sent him another version with an up-and-coming artist that didn't have the same leverage as me from out of Baton Rouge, and … I sent it to Strange and Dave said it might make more sense if we put some people of my equilibrium on it, and … [that Brotha] Lynch Hung would fall right in place. We all kind of evolved around the same time, in those late-'90s, mid-'90s [days]. As well as Tech N9ne did. So, what a perfect combination.
DX: You kind of stay on the throwback tip for Preserved. "Holla At Uh Dog" kinda reminded me of "Keep It Real" from My Balls and My Word – that swamp Funk.
Young Bleed: Yeah, bruh, that's what it is. Good thing to call it. So yeah, same old deal, man.
DX: Were you trying to be in a throwback frame of mind for Preserved?
Young Bleed: Yeah, basically the whole concept of Preserved is to – A lot of people say they miss that '90s era, and that old school kind of music, so what I wanted to do was make a record of that sort and rekindle it all. And then go into this new [era of music] at the same [time]. So, really bridging that gap between what happened [with] the '90's music and all this new millennium music. I feel like in a lot of ways I'm the missing link to that era, at least when you talking [in regards to] No Limit, C-Loc Records and Concentration Camp. So at least as far as my legacy, to be conclusive more or less on it is what I wanted to capture with this whole album. Give 'em something old and something new.
DX: Speaking of the old … I don't wanna ask a whole bunch of No Limit-related questions, but I have always wanted to know why you didn't appear on other No Limit artists albums, as was customary?
Young Bleed: Once me and P started to work together – more or less him and C-Loc was really doing work together, and I was like right-hand to Loc at the time. So naturally when my song buzzed, that sparked a different interest in [me from] P beyond Loc. So it was always questions as far as me being initially all the way on No Limit Records. But it didn't take place like that. When P touched it, he brought it out here to [California] and Priority [Records]. Priority liked the record, so I ended up really – A lot of people didn't know this, but really I was a straight Priority artist … until the [label folded] in like 2001, 2002. I was signed to Priority for three-to-five years or something like that. And, one thing just led to the next. But yeah, I was always really a Priority artist, and that's why you never really saw me with a No Limit chain. Mad love for P and everybody [though]. It was on the strength of P that I met a guy like Dave. [He] helped lead my career all the way back around full circle to where it is today.
DX: So you're saying your second album, My Own, in '99, that wasn't you splitting from P, you was never really with P to begin with?
Young Bleed: Yeah, I wasn't never really all the way No Limit to begin with, so … I stayed on Priority. Of course, we used the [No Limit] logo in the beginning. P had a bigger, better hand than mine. The world was [already] solid with P, so his fan base and my beginning fan base was a perfect combination between both of those worlds: New Orleans, Baton Rouge, all the way to out here in Cali.
DX: So were you personally cool with like Fiend and Mia X and the whole No Limit Soldiers, the whole camp?
Young Bleed: Oh, yeah. When I say family – I'd go to the grandmother's house, mama house. I know [Master] P's pops. I had a chance to meet his mom, and I think [grandparents]. We'd eat Popeye's chicken on the porch. So from P down [to his brothers], C-Murder and Silkk [The Shocker], all of us real cool and friends and family. But of course, you gotta keep in mind when I came in the game P wasn't at the [level he eventually reached in 1998]. I started dealing with him when he was doing the I'm Bout It movie. And from there, he [went on] to I Got The Hook-Up and just started doing a whole lot of things …. So I was [always] trying to catch up with P, [and] so we'd see each other in the briefly and make sure I was good. But a lot of [my] records was already made. I really [only] exist on three No Limit Records: the first one was doing some background vocals on the song C-Loc put on the Down South Hustlers compilation that P put out, then I showed up on the I'm Bout It soundtrack [with "How Ya Do Dat"], and … it's another record that I'm [forgetting] that P did during those times. … But everybody else [on No Limit], nah, I didn't have a chance to record with none of those guys. Me and Snoop [Dogg] actually did a song when Snoop came over there, but it's an unreleased record.
DX: You had your own camp aside from No Limit, are you still messing with C-Loc, Max Minelli and the rest of the Concentration Camp?
Young Bleed: Um … really, probably like half of it. Right now, we on different pages. … Once the business and money and everything hit the table, then a lot of those guys – We was young guys: I was about 22 at the time, Max and them was between 16 and 17 years old. So when it all hit the fan, it kind of scattered like roaches when the light come on. Me and Loc had been homeboys since kids, since 11, 12 years old. And [the business] just kind of forced us away from each other. The business started to stray, and personal shit started to collide, so … I haven't sat down and talked to Loc in I hate to say about 10 years. And Minelli, damn-near about the same time. But everybody else, yeah, it's the same thing [as it was]. Actually, a lot of those guys formed another click, what we call Da Carleone Family. So all the remnants of the Camp [are part of that]. I really originated the Concentration Camp. I was the founder of it. And Loc held the label down. I introduced him to Max Minelli. He came in by way of a group by the name of Lay Lo, that consisted of Max Minelli, J-Von and Happy Perez, the producer. They was really a group. I was always solo. But I knew Max since he was about 11-years-old … and we [were] good homeboys, family and friends ever since then, like a little brother to me. But, you know, different things happen, times change, people change, so … it's a split between Lay Lo. Me and J-Von is still real cool. But Happy Perez, Max Minelli and C-Loc, we haven't talked for years, man.
DX: You guys had basically already split before the "Youngest of da Camp," Lil Boosie, came along, right?
Young Bleed: Yeah. And keep in mind, [Lil] Boosie my little cousin. We out the same neighborhood, same block. … And like I say, family. He's my little cousin, so yeah, that go a long way.
DX: Have you chopped it up with him since he got knocked?
Young Bleed: Um … nah, I just really went back home to Louisiana about a year ago. I'm talking to all the cousins and everybody else, family around there. But I haven't talked to him since he been in that cage.
DX: Let's take the discussion back to Preserved … Can you explain the album cover photo? That caught my eye.
Young Bleed: Frank put the cover together. I was actually supposed to shoot up to Kansas and shoot a face shot for the album cover, but I had a few things going on. I couldn't make the date at the time, before they pressed the record. But, when he shot the picture, we had a few ideas that we tampered with, and what he came back with, which you looking at now. And to me, that describes the whole state of the music industry right now … I relate it to like finding a needle in a haystack, or a buried treasure. So in the midst of everything that's changed since '97 when I come in it with Priority, I remain the same. … Pretty much how it was in the beginning, it is now. I'm back in the same place I started from. I'm [with] my man Dave riding right now in L.A. So, here again, full circle. … If that's not preserved, I don't know what you call it.
DX: You mentioned it, I wish the music industry itself would of preserved. I mean, could you ever imagine back in '98, when No Limit was putting out about a CD a week, that about a decade later there wouldn't even be a place called a record store?
Young Bleed: Nah, I couldn't imagine it. But, you know, I spent a lot of time with [Master] P, got a lot of good game … and a lot of things he shared with me, and he would tell me that, "In the next ten years, this shit is not fin to be like this, man. So do what you can right now." P was the type of guy that he ran a 24 hour – 25/8 more or less – operation, to where you walk in No Limit Records and at the time it looked like a robot factory. It's 50 guys in there bobbin' their head real fast and all kind of scrambling to get on that song. And what he felt made the record – you might've had 10, 20 guys trying out one record. And in the middle of the night, P would get on the red eye and be right back out here in California making something happen. So he's a hell of a businessman, a hustler for that matter. I got a lot of good game from P and know what to do with it.