DJ Reflex of Los Angeles's Power 106 recently caught up with Common to premiere his official single "Blue Sky" off his forthcoming LP The Dreamer, The Believer. During the interview, Common spoke on reuniting with his frequent collaborator No I.D. for the album. He said that the two Chi Town stars have always had a favorable chemistry, and the fact that they recorded the project togehter in I.D.'s studio made it all the better.
"It felt good to be able to reconnect with somebody [like No I.D.] who I started with," he said. "When you hook up with No I.D. and the type of producer that he is – he can do all types of things, but I think that the best you'll get out of us [together] is the essence of Hip Hop…it was really us being in that studio all the time. We lived in that studio because [No I.D.] had his own spot for us to record in."
But The Dreamer, The Believer isn't the only piece of work Common has lined up. He also spoke about his next acting gig on AMC's upcoming television series "Hell On Wheels."
"I also have another piece of material coming out, it's a TV series on AMC called 'Hell On Whells,'" he said. "It's about the building of the Transcontinental Railroad, so it takes place in 1865 and I get to play a freed slave. It's kind of like a Western, but there's all these issues going on of today…I actually had to audition for to go through the process, but it was well worth it."
The full interview can be seen below.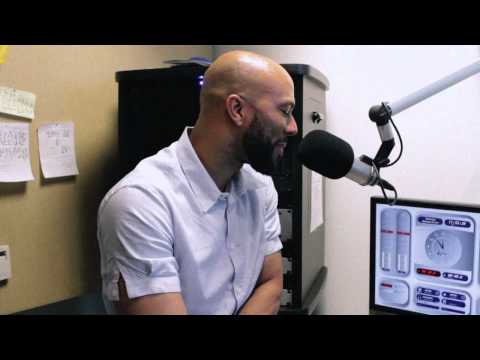 RELATED: Common's Memoir Debuts On "New York Times" Best Seller List