Mr. Green is a busy man. While fans wait for The Only Number That Matters is Won, the sequel to his critically-acclaimed 2008 release with PaceWon The Only Color That Matters is Green, the producer has released Classic Beats Vol. 3.
"It's a third in a series of beats albums I've been doing since I got started in 2006," explained Mr. Green. "It's something I originally made for emcees to freestyle to. At one point, I was like, 'I want as many people who rap to rap to my beats.' So I just started putting out these beats albums. We got music videos that are done but not even released yet. It's just a matter of the record label deciding when it's gonna come out."
Mr. Green also spoke about The Only Color That Matters is Green. "We started working on a couple of songs together—it wasn't initially going to be an album. But then the songs came out so good that we were like, 'Wow, if we don't put this out, we would be depriving Hip Hop of something that could be really great.' That was the main reason," he said of the album with the Outsidaz member, which was one of HipHopDX's Top 25 Albums of 2008.
"[S]omething Pace and I have in common is that we're not a fan of the overuse of mixtapes in Hip Hop. It's not to say there haven't been some great Hip Hop mixtapes to come up, but mixtapes were so highly-regarded at one point that albums were starting to sound like mixtapes. Albums stopped being the main focus, which is the artist. It's like, 'look who else we got, look who we got to produce!' Each song sounds different, you got fifty different people on it. So Pace Won and I wanted to make an album that felt the opposite of the mixtape. We tried to keep the sound the whole way through because we wanted to keep that classic Hip Hop feel."
Green revealed that his critically-acclaimed work has already led to some other, high-profile collaborations. "I moved to Philadelphia a year ago, and I came across some famous rappers I grew up listening to, and a couple of them knew who I was already. 'Yeah, I know who you are! You did that record with Pace Won.' That's how it was with Vinnie Paz of Jedi Mind Tricks. He said, 'Yo, I bout your album, it was crazy.' I was like, 'That's crazy that you even know who I am!' So I got a song on a Jedi Mind Tricks album, and I actually got Pace Won and Young Zee on that song. I think it's called 'Mastermind.' It's on their next album coming out in October."
"Same thing with Freeway. I think he heard a little less of me, but was like, 'Oh, oh, you're the kid that makes the dope beats.' So I ended up doing a song with Freeway called 'Two Kings.' I really just tried to do my sound. Like that grimy, underground, break beat, hardcore drums, hard bass line, sample sound. The outcome was phenomenal. They've been playing it on Shade 45 five times a day since it came out. We also got Tek from Smif-n-Wessun, which I wouldn't say is old school, but more of a golden era sound. It worked perfectly. That's probably my favorite thing I've produced this year so far."
Mr. Green also revealed a side project titled One Crazy Weekend, a collaborative effort with Young Zee, a member of the Outsidaz who appeared on D12 World and the 8 Mile soundtrack. "We recorded it just like the title suggests. We really recorded it in one weekend. We had to go back and make a few fixes, but we're sticking with the title, because that's kind of what it's like when Zee and I get together. It always ends up being one crazy weekend with beer, girls, blunts, crazy parties, and passing out outside," he added, laughing.
One Crazy Weekend has already paid dividends, as it has appeared on one of TV's most popular shows. "We just had a song last night on the Jersey Shore show. They put our single, 'I love It' on in the scene where the cast goes to Hip Hop Night. So it's not just an underground project where we're messing around anymore; it's on MTV and it's getting some commercial love. We don't even have a record label to put it out on yet! So if anyone reads this and wants to put it out, hit me up."
Classic Beats Vol. 3 is in stores now.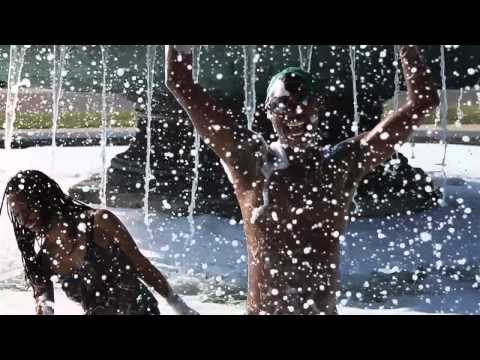 RELATED: Vinnie Paz Taps DJ Premier, Alchemist For Sophomore LP