Producer/emcee Oh No has a full plate for the 2013 calendar year. Besides plans for three collaborative efforts, he's set to drop his fifth studio LP, Disrupted Ads, on January 29 via Kash Roc Entertainment. The album includes several notable guest features, including his California comrades Blu, MED and the duo Ron Artiste (Roc C and Chali 2na).
HipHopDX recently caught up with Oh No to discuss his new album, as well as his music-making habits. While he is a fan of live instrumentation, Oh No has adopted a more traditional, sample-based approach to producing. Discussing the song "Jones's" off of Disrupted Ads, he praises track collaborators Blu and MED for helping to achieve the "psychedelic shit" he was seeking. "This is more modern day, I'm working with the homies, whether it's on some raw shit or some crazy shit or the mellow," says Oh No.
While Disrupted Ads is the immediate priority, Oh No also opened up about the possibility of 2013 seeing the release of his collaborative projects with Tristate, Psalm One, and Organized Konfusion's Prince Po. These efforts are indicative of his desire to keep collaborating with other artists. "I think artists get better when they do collabs 'cause it'll open them up to a whole new world. It just opens things up," says Oh No.
During the interview, Oh No also discussed music from his childhood, as well as his unreleased albums with producers like Pete Rock and Khrysis.
Oh No Compares Disrupted Ads To His Previous Solo Albums
HipHopDX: Prior to this upcoming album, your most recent release was OhNoMite. Because these two projects were released not too far apart from each other, did the creative process for OhNoMite carry over into the Disrupted Ads sessions?
Oh No: I tend to do every album different, so it was definitely still trying to be on some creativeness. But I wasn't sticking to one particular artist to sample. Disrupted Ads was more of a preview of what's coming up, 2013, 'cause pretty much everyone that's on the album is people that I'm working on albums with [that are] probably going to be coming out this year. It's more like a preview, with all this new stuff. Just more new.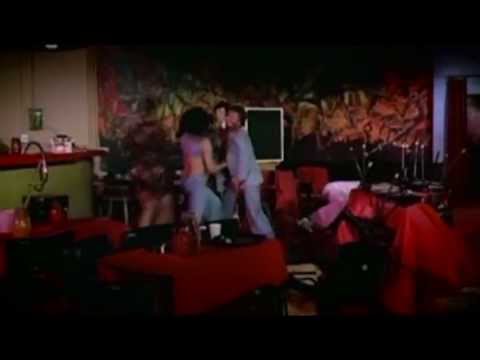 DX: And you said you like it switch it up when you go album-to-album. Does that mean you've had to change or switch up your digging habits at all when you're making new albums?
Oh No: Yeah, I'm always trying something different, using different equipment, taking new medicines, trying new flavors. I always got to do something different with each album. 
With the digging in this album, I felt like it was more "Disrupted Advertisement": Some musical advertisement of what's coming, just more sick shit. Real simple, real simple on this one. No super concept; just on some raw shit. I want to be on some raw shit. I don't want to have a concept every single time—although it is kind of a concept, but it's not.
DX: So in what way is it a concept?
Oh No: Well just in the fact of the concept of advertising the artists that I'm working with. More like that than the basis of it [being] Dolomite samples and just having emcees spit on that kind of era or whatever. It's not like that. This is more modern day, I'm working with the homies, whether it's on some raw shit or some crazy shit or the mellow. It's just like a preview in one album. 
But none of these songs are going to be on the album, these are songs for me. I wanted to pair people up. That was another thing, I just wanted to pair people up. One song, pair 'em up, and put it all together and make a little gulage. And they did that.
DX: On this project you collaborated with Blu and Rapsody, so is that part of this advertising emcees you're working with?
Oh No: Well, yes and no. I actually worked with them prior to this. I worked with Rapsody. She rapped on one of my "Willy Wonka" beats a while back. It's called "Imagination." She did a video for that. 
And then Blu, I was one of the early dudes that worked on his first album. So I have like six-seven songs with Blu from a long time ago. But I have a good rapport with Blu and I've been wanting to work with him recently. He's been doing this. I been just trying to stay up with the homies. 
As well as Roc C, I always been working with him and Chali 2na as well. And Tristate—me and Tristate got an album we been working on, and Midas working on some things too. Psalm One, as well. I got a whole album with her that's just bananas. 
DX: Sticking with Blu,"Jones's" is a hot track. What's the story behind that track and working with Blu and MED? They got a little something going together…
Oh No: Yeah. I see MED all the time and he's been showing me all the songs he's been doing with Blu. I was like, "That's good. Let's work on some joints together." I just spit on one of their tracks. Just trying to keep the collabs up. 
On that beat ["Jones's"] I wanted to be on some psychedelic shit, and they just went in and destroyed it. They're an ill breed. Ill breed of emcee right there.
Oh No Discusses Group Efforts in Hip Hop, Past And Present
DX: And you said you want to get your collabs up. How does it feel to have worked with the number of emcees that you've worked with?
Oh No: Man, it feels great. This is the stuff that you dream of. It's like back in the day [was] like, "Man, I want to work with so-and-so." Now I'm working with them. I'm feeling good right now, I'm feeling real good. Feeling blessed.
DX: You've got Gangrene, and then there is Ron Artiste, and Blu and MED doing their thing. What are your thoughts about group efforts in Hip Hop? Do you think there aren't enough of them?
Oh No: I think group efforts in Hip Hop are good 'cause back in the day, if you hear a group that comes up as a group, [critics] kind of tend to take one artist and say, "This artist right here is the best one, and these other artists are dope." But they kind of just check for that [one artist]. 
Well, when you have two artists that've already made their career paths and they link up, it's like they're not really checking for one. They're kind of checking for both. You just hear a mesh; [an] ill mesh. I think it's good 'cause it just makes people better. I think artists get better when they do collabs 'cause it'll open them up to a whole new world. It just opens things up, that's how I feel.
DX: You can't even think of too many groups still making it today. The Roots—there aren't many groups like that anymore.
Oh No: Yeah, I know. I love The Roots, and I love Hip Hop. I'm just a big Hip Hop fan, so I want to hear everybody do shit. I want to hear [A Tribe Called Quest], I want to hear EPMD do another album. I like that shit. That's just what I'm about.
I've been working with Prince Po. We just got a Pharoahe Monch verse and it came out crazy. That's a little Organized [Konfusion] joint. 
DX: That's out in March?
Oh No: It's probably going to be within March. I'm putting the final touches on it right now.
DX: Yeah, that's going to be hot.
Oh No: Oh man, this album is going to be bizerk. I can't wait to smash with this. Prince Po, lyrically, he's bananas, man. He's so far ahead it's ridiculous. I can't wait till this shit comes out. [Fans] are going to be like, "Where's he been at, man?" He's just been in the lab doing shit [laughs]. Crazy.
DX: You're a lucky man. You got to work with Prince Po and Pete Rock. That's got to feel pretty awesome.
Oh No: Oh man, from them to Madlib and [J Dilla] and Alchemist, it feels good.  
Oh No Shares His Biggest Musical Influences, Gangrene Plans
DX: Madlib is your big brother, and you two know a lot about music. Growing up with musicians for parents, what did they play, and what's some of the stuff you remember listening to around the house when you were a toddler?
Oh No: Man, I remember hearing a lot of Earth, Wind & Fire, The Spinners, Marvin Gaye, Barry White, Isaac Hayes—a lot of Soul. And up north, my uncle had a lot of John Coltrane, Count Bassie and just a lot of Jazz records. Listening to all that, and then just having big brother when Hip Hop came along, him and my sister, they was just going in, getting on everything: Run-DMC, everything. So that shit just opened up everything to me.
DX: Do you play any instruments?
Oh No: Yeah I play kazoo. I'm probably one of the illest cats on the kazoo. I blow the smoke through it and everything.
DX: [Laughs] That's what's up. Some producers have ventured into live instrumentation on their albums. What are your thoughts on that?
Oh No: I think that's great. Keep doing it, I love it. I do it too on [Exodus Into Unheard Rhymes]. I'm down with it all. I love sampling, I love keyboards, I love synths. Video game music—I love music. I don't care what it is, as long as it's tight, that shit is dope. I don't even care if it's dirty. Give me that dirty stuff. That shit is great. 
DX: When you do live instruments, what do you like to hear most?
Oh No: Well I'm a funky dude, so I like horns. I like horns a lot, I love the bass. Just anything, lately I've been in the studio working with cats. We've been on the xylophones to electric guitars. I can't even tell you, just all the ill kinds of keyboards and stuff. Everything. Just have fun, go in there and make some funky music. Like James Brown: Go in there and have fun with it. 
DX: You said you're getting a little psychedelic too. Is that part of these sessions as well, or are you doing a whole bunch of stuff when you get live instruments in there?
Oh No: Everything. Everything is going down. Everything you can think of. There's fumes in the air. Shit's real.
DX: Disrupted Ads is being released through Kash Roc Records. What's going on over there?
Oh No: Kash Roc Records is a label [started by] my boy Roc C. He's doing the label thing right now. He's being the artist and the label. He's taking it into his own hands and just making a lot of moves. So I'm here to support brother in any way I can. Anywhere I go, he's there, and anywhere he goes, I'm there. Kash Roc is the label. It's that new label that's about to smash mothafuckas. [Laughs] Kash Roc let's get it!
DX: Are you still connected with Stones Throw Records?
Oh No: Oh yeah, I'm connected with Stones Throw [Records] and Decon, Wandering Worx. I don't burn any bridges. I'm good with everybody. I just did a "Stereo Jr." remix with Strong Arm Steady on a little remix album. So I'm still moving with Stones Throw, Decon. We in talks for doing this Gangrene release, the next one. So it's just moving. Stay moving. 
DX: Last time you talked to HipHopDX you mentioned a Street Crucifixion album with Roc C and Chino XL. Are there still plans for that?
Oh No: You know what? We are still doing that. We have a lot of songs, and Chino [XL], right now he's messing with his album Ricanstruction, so it's just a matter of time. I'm finishing up these albums. He's on tour right now doing that. Roc C is doing the label. So as time permits, we'll put it out. 
I'm constantly working on projects. I got whole albums with Pete Rock, to Madlib, to whoever. I'm constantly working. I got stuff with [Erick Sermon]. A lot of stuff, a lot of work. Shout out to my dude Khrysis, too. Me and Khrysis got an album that we've been working on. We about 11-12 songs deep right now. That's coming out crazy, too. A lot of work.
DX: You got all these people you're collaborating with. You're a very busy man. What should fans be looking forward to, other than Disrupted Ads in 2013?
Oh No: The new Prince Po album, the Psalm One album. I'm working with Tristate [and] finishing that album up. All these albums, they're done. They'll be done in the next couple days. Everything is just pretty much in their final stages. I'm working on my solo album. I don't know if I'll release [another solo album] this year, but maybe next year. I'll probably just release songs throughout the year. Just staying working with different cats. [Talib Kweli'sPrisoner Of Consciousness] album coming out, that shit should be extra crazy. 
DX: You're on that?
Oh No: Yeah, I got a bunch of beats on [Prisoner Of Consciousness]. And I just got on [Inspectah Deck and 7L & Esoteric's] Czarface album. There's a lot. I don't even want to leave anybody out [laughs]. There's a lot of work right now. A lot of homies.
Purchase Music by Oh No
Purchase Music by Gangrene
RELATED: Gangrene Explains The Meaning Behind Vodka & Ayahuasca, Alchemist Says ASAP Rocky Is The East Coast Version Of Dilated Peoples [INTERVIEW]