"Obie Trice, real name no gimmicks." Those were the infamous six words Trice uttered at the beginning of Eminem's celebrated "Without Me" music video. As dated as Osama Bin Laden dancing in a cave may now seem, people may have the same cognition about Obie. With a decade separating then-and-now and four years after Obie Trice left Shady Records, it's been a half-decade since Em's former labelmate dropped an album; almost an eternity in today's Hip Hop media sphere.
With the long passage of time in the chronicles of music release, one thing has remained the same, the relationship between Obie Trice, Eminem and Interscope Records.
"Those are still my people over there at Interscope and Shady, that's family for life," Obie Trice said. "I talk to Em almost every week so we still friends, still business partners and nothing's really changed."
Ironically, the heydays of Obie Trice may have been his most vulnerable. Trice opened up, explaining that his youth may have affected his future music endeavors.  
"I was young, fresh out the hood, jumped into this music thing," he said. "It was a little overwhelming for me, I didn't seize the moment when I should've so I had to move on and that's just how things go."
HipHopDX recently spoke with Obie Trice about moving forward including the upcoming April release of his newest album, Bottoms Up, the creation of his own record label "Black Market Entertainment" and the new cats poppin' in the D.
Obie Trice Breaks Down Bottoms Up
HipHopDX: It's been a while since you've dropped an album, really a long time with the short memories of today's Hip Hop fans. What's it like getting back into the swing of things and putting something out?
Obie Trice: It's good for me, man. It's good to be back at work. It's good to have another body of work that's coming out to add to my catalog so I'm definitely excited about it.
DX: How this album is going to sound?
Obie Trice: It's like vintage Obie [Trice] music, you know what I'm saying? It's just got an Obie Trice feel, I really can't pinpoint it like a particular sound but it's got its dark moments and it's got its upbeat moments so it's kind of a well-rounded album.
DX: What kind of buzz are you anticipating? You worried about what the reaction might be since it has been a while?
Obie Trice: Nah, you know… like for me, it's more so just me putting out more work, another album to my catalog. I'm just excited about that, whether it's negative or positive I'm just happy to be able to put out a record with my own imprint, Black Market Entertainment and just to be the executive producer of [Bottoms Up]. The record, I've been working on it for about eight months, the record itself. I've been making music the whole duration of the period that I've absent. This record was only put together in about eight months so this is fairly new and you know I'm just excited.
DX: You mention Black Market Entertainment and your goal was always to employ Midwesterners, specifically those from Detroit since jobs are so hard to come by. What was the whole mindset behind that and why did you start this label?
Obie Trice: I live in Detroit so I know the struggle here and what people are going through and this is like a melting pot of very very talented artists and you know, why not give back to the place that I was raised? So I've got plans for BME so it's coming from the city, being raised here and being in the Hip Hop community and seeing how much talent's here and a lot of people don't get they shine as they should on the national level or international level so it was just something I felt I needed to do. While my name is Obie Trice and I'm able to put out great music and start my own company, why not give back?
DX: You just dropped the "Spend The Day" track and I loved the hook on that one, it seemed like it was the smoother side of Obie. What went into making that one?
Obie Trice: I hooked up with Drey Skonie. You may remember him or not, he was in [MTV's] Making The Band 4 and he was cut. He was a Chicago guy but he's actually from Detroit, somebody was on Day 26 and those guys is from Detroit so they used him as Chicago's artist. He called himself Sha Detroit [or] "Sha-troit," so he's back-and-fourth from Chicago to Detroit so I was in the studio with him and he a real talented voice. We threw on the track and he went in there and he felt it and he felt good. After he laid his hook, I just went in right after him and completed the song. I thought it was a good look for the ladies and we actually just shot the video for that in L.A. about a week or two ago and it came out great. John Colombo directed the video and it was just a feel good song so I'm always about the ladies.
Obie Trice Explains Leaving Shady Records In 2008
DX: 2008 was the year you parted with Shady Records. What was the whole premise behind that?  
Obie Trice: The thing with Shady [Records] was it was an Interscope [Records]-type situation. Me and [Interscope Records Chairman] Jimmy Iovine was having issues back then. I was kind of reckless, not on time, certain things and he didn't want to further the project with me so we tried to work it out but it just didn't come to a head so I had to do what I had to do. [Eminem], you know that's his boss so he really didn't have any say-so in that. It was more of a Jimmy Iovine/Obie Trice-type situation. That's still my family though, Shady Records. As you know Eminem is on the album doing production and performing so we still going to get this money together, nothing changes that and that's my brother forever, me and Em forever close. It was more so just a big company/Jimmy. I miss the Big Boy's [Neighborhood] radio show. It'd be seven in the morning when I'm supposed to be there in L.A. and I got there and the Interscope rep took me out and we hung out and I kind of barricaded myself in a room. You know I was young, fresh out the hood, jumped into this music thing. It was a little overwhelming for me, I didn't seize the moment when I should've so I had to move on and that's just how things go, it's a business first and that's just how it was. Everything cool though, those are still my people over there at Interscope and Shady, that's family for life.
DX: Has anything changed regarding your relationship with Em since leaving Interscope?
Obie Trice: Nah, me and Em still kick it man. I talk to Em almost every week so we still friends, still business partners and nothing's really changed. I've got my own situation now, new company. We're not in the studio everyday like we used to be but it's still fam, his daughter play with my daughter you know what I'm sayin?' so it's all good.
DX: Speaking of Em, you've got him and Dr. Dre on this album. How do they complement you in the making of Bottoms Up?
Obie Trice: Working with Dr. Dre is great man, you know, that's my homie and he's always looked out for me. He always gives me advice on things to think about despite music but just life in general. Just to be able to have a Dr. Dre who still reaches out, who still looks out for me on music, that's a great thing for me, I'm blessed, you know?
Obie Trice Explains That Proof Is His First Cousin, Recalls News Of Death
DX: Someone else you were really good friends with, Proof. I know you and him went back a while. What were some of those moments like with him until he passed?
Obie Trice: Well you know Proof was like a cousin to me. He had a baby by like my first cousin so we was close – we found that out later on in our relationship, but that was my man. He was a real person and that's hard to find nowadays out here, real people with good intentions and things like that. A lot of people can't handle those type of people so I learned a lot from Proof. We was real close and I've got so much footage of me, him and Eminem that I plan on putting out to show my Shady experience and all the things that we did like unseen footage man. It's just crazy like that was my brother as well as a labelmate.
DX: What was that moment like when you found out he was gone?
Obie Trice: It was crazy, like here in Detroit, we always get like silly death threats. Sometimes it'll be like four in the morning and someone will send a text through the phone talking bout Proof got killed and shit like that or Obie's dead and you know, this type of shit goes on back then in Detroit. When I found out that it was actually true, it was probably like four in the morning and a good friend of his called me crying and shit and I knew then this is the real deal and I previously got shot in the head, like three months before him and I almost got killed, I almost died [from a shooting], you know what I'm saying? So he was at the hospital for me when that happened to me and then three months later he got the bullet to the back of his head and he ain't make it. So you know that was real hard for me man. It took a long time for me to keep it moving after that.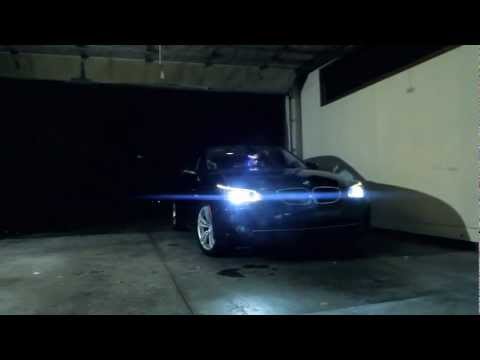 DX: You're 34 years old right now. I know of a lot of artists, when they get into their thirties they maybe start to make more reflective music, you could consider more "grown-up" music. At this point in your career, is that where you're at? Are you moving into that reflective stage?
Obie Trice: Well you know shit don't stop the older you get, you know what I mean? It's constantly trials and tribulations in life, period and even my social environment, the people I'm around, they go through things and I go through it with them. It's more talking about things that I'm going through. I look at people like Nas and I look at Jay-Z and I look at Bun B and I look at these cats that have been in the game for a long time. I know it's for the kids too as well but it's also turning into an adult genre because of the pioneers are still here and creating great music. You know, I know 50-year old, 55, 60-year olds that listen to Hip Hop. Hip Hop is such a big industry and it's constantly growing even bigger. I don't even put no age bracket on it man. I'm getting my grown on though [laughing], but you know what I mean.
DX: If you're talking about those younger guys though, specifically in Detroit, it seems like a new leaf is coming through. You still have the classics like you, Em, Royce but you have newer guys like Big Sean for example. What do you think about the new cats in Detroit?
Obie Trice: I'm always an advocate of Detroit artists. Big Sean, that's what's up, I'm a big fan of his, I appreciate his music. Of course Royce [Da 5'9], Eminem, D12, these guys is talented dudes so I'm always appreciating new talent man and it don't matter if it's from Detroit or anywhere, wherever you're from because there's gonna constantly be young and new artists so I'm a fan of the J. Cole's, I'm a fan of Big K.R.I.T., cats like that, cats coming in so I'm a fan of Hip Hop itself so I'm always for 'em.
Purchase Music by Obie Trice