The biggest news of the week hit the web yesterday with the Financial Times reporting Apple was in talks to acquire Beats Electronics, the headphone imprint co-founded by Jimmy Iovine, Dr. Dre and will.i.am. As the tech media scratched their respective heads, the Hip Hop world exploded. The deal would make Dr. Dre, an almost universally beloved figure in the industry a billionaire (Raps first), and would fundamentally change the way we look at Hip Hop super-stardom.
As the news wound its way through the web the reactions were decidedly mixed. They mostly ranged between cheers at the ascension of Rap royalty to billionaire status, and jeers centering around Apple going against it's legendary founder's usual status quo. But whatever the chatter, this is a momentous occasion for this art form we're all so passionate about, and it raises the bar for the future moguls who wish to take their seat at the table.
While we're all happy for the good Doctor's success, we can't help but wonder how this will affect the entire industry. So I had the Editor-in-Chief of HipHopDX throw his thoughts on paper as we spoke on how we felt about Dre becoming a billionaire, what it means for his partners Jimmy Iovine and will.i.am, and what it means for Hip Hop at Large.
How Do You Feel About Dr. Dre Possibly Becoming Hip Hop's First Billionaire?
Justin: First of all, I think this is awesome, absolutely awesome. I'm not sure if there's ever been a more awesome time to be in, around, or a part of Hip Hop culture. I'm not sure if I've ever written three consecutive sentences with four "awesomes" in it.
The level of ingenuity and collaboration across boundaries permeating the space is revolutionary and inspiring. What Jay Z did by selling his album to Samsung before it released should resonate with every independent artist because it highlighted an overlooked legal covenant—that corporations are people, too. What's stopping the dopest artist on 50th Street and 4th Avenue in Sunset Park, Brooklyn, from pitching Sunset Bagels to buy 100 copies in advance and give the project away for free with every online order? How shook was Target after Beyonce dropped her album unexpectedly one Friday night? How did that affect the company's Q4 earnings? Barriers to entry are falling left and right and it's absolutely…you guessed it…awesome.
My timeline was littered with comments about how Detox will never come out now. I don't know if I even care about Detox anymore. There was a point where it would've been great to hear it and have it. Now it's an even greater running joke. It's interesting. We care so much about Dre because of the incredible music he's released. In a sense, we love him because of what he's done for our ears. Now he's making a product that goes over our ears instead of inside our ears, so he really hasn't moved all that much. What's the distance between the eardrum and the ear lobe? 27 centimeters? I don't know the answer to that question.
Dre: Joining the billionaire club would be an astonishing feat for any Hip Hop artist, and the same applies for the mogul and musical genius Dr. Dre. "The D.R.E." could have ended up being caught up in any number of beefs in the 90's, a criminal incident or five, losing it all in a well-timed lawsuit, or getting tangled in that dead-space between 1996's The Aftermath LP and the signing of who would become one of the best Rappers of all-time, Eminem. But the now zen, significantly mellowed out super producer and straight up O.G. is set to attain a level of success thought to be unheard of in Hip Hop. Plus, it would be retail that put him over the top, which is an even more treacherous space than the halls of Death Row were at their hottest.
For all he's been through, the Doctor has been amazingly consistent over the course of his storied career. His string of successes is nuts by any measure. He's personally been a part of or signed acts like World Class Wreckin' Cru, N.W.A, Snoop Dogg, Xzibit, 50 Cent, Eminem, Game, Nate Dogg, Tha Dogg Pound, and Kendrick Lamar. And that's not to mention that the man has two bona fide classics under his own belt in The Chronic and 2001 as well as those ground-breaking N.W.A albums, and anchoring 'Pac at the height of his brilliance. And Detox, well, we may never get to hear it, but if there's an 'honorary classic' award in Hip Hop, then Detox gets it hands down.
What Does This Mean For Jimmy Iovine And will.i.am?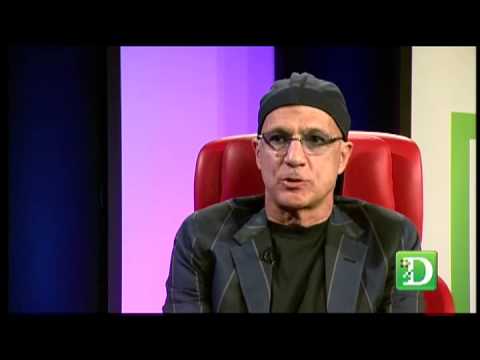 Justin: I'm more interested in where will.i.am falls in all of this. will.i.am is the mind behind Beats by Dre, not Dr. Dre, not Jimmy Iovine. He was the one who originally told Jimmy Iovine that they needed to expand into hardware, which led the world into believing they couldn't live without $300 headphones. He's never been absent from the company. In fact, he's a founding shareholder of Beats Electronics. Assuming that he's still a shareholder, Hip Hop could actually have TWO billionaires should the deal close.
Andre: will.i.am's place in all of this remains to be seen, but his being mum on the deal either means he blew it or he's set to capitalize mightily off the sale. I'm leaning toward the latter. The true mastermind behind Jimmy Iovine and Dr. Dre's initial foray into the hardware space, will.i.am has been experimenting with products for years and is displeased with how tame the music industry has been claiming in an article with the Guardian, "Our music sells other people's hardware, and it's a hard pill to swallow," said will.i.am at Midem on Saturday. Speaking via Skype, the Black Eyed Peas frontman called the music industry "delusional," adding, "I try my hardest not dwell on it, so I try to focus on my philanthropy." That's a lot more time and money to now spend on your philanthropy, will. As for Jimmy Iovine, Apple thinks they have the musical Steve Jobs on their hands. Big shoes to fill.
What Would This Mean For Hip Hop In General?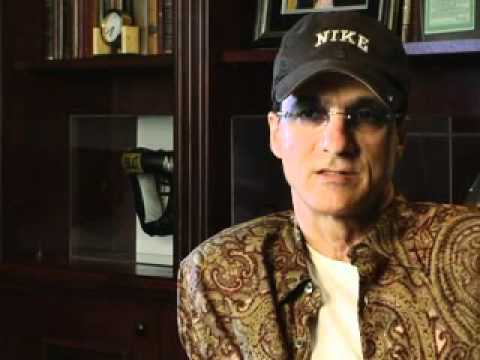 Justin: This one is a more traditional approach to wealth creation. Essentially Jimmy and Dre and will.i.am were early entrants to a new market—super overpriced headphones—put their brand over the ears of the world's most recognizeable artists and athletes, and sold a shit-ton to everyone else off cool points alone. By diversifying into music streaming—a subsector that's yet to prove profitable—brandishing their we're-way-cooler-than-y'all bomber jackets like Bayside High, they made enough noise to sell for billions of dollars to one of their most significant retail outlets.
Regardless, Steve Stoute's theory of a Tanning America is reinforced by this rumored transaction. This is the most money Apple's ever spent in an acquisition, and they spent it on Hip Hop. Awesomely apropos.
Dre: The first Hip Hop billionaire means Rap is officially an American institution. Cash rules everything around us here in the states, and this achievement is an introduction into the wide world of true monied excellence. A billion dollars is an Xbox achievement that Hip Hop has never before achieved (pre-taxes of course), and now the second most important art form America has ever produced will be looking to storm those gates with bang-bang abandon.
Either way, the Forbes list is significantly changed, and Jimmy Iovine, Dr. Dre, and will i. am may have just ushered in Raps gilded age. So who's next? We know how competitive Jay Z and Puffy are and you can never count out the savviness of a 50 Cent or the market dominance a Birdman could flex if he decided to jump into the hardware game.
Justin "The Company Man" Hunte is the Editor-in-Chief of HipHopDX. He was the host of The Company Man Show on PNCRadio.fm and has covered music, politics, and culture for numerous publications. He is currently based in Los Angeles, California. Follow him on Twitter @TheCompanyMan.
Andre Grant is an NYC native turned L.A. transplant who's contributed to a few different properties on the web and is now the Senior Features Writer for HipHopDX. He's also trying to live it to the limit and love it a lot. Follow him on Twitter @drejones.
RELATED: Still D.R.E.: Waiting On Albums From Andre 3000 And Dr. Dre