MTV's yearly "Hottest MCs In The Game" list always engenders great controversy. However, Big Sean is taking his eighth-place ranking in stride.
"I feel it's cool. Next year we even gonna be higher; next year we goin' to the top," said the G.O.O.D. Music emcee in a recent interview with the LA Leakers. "Straight to the top. It's tight to be recognized."
"I really thought J. Cole should've been on there," continued Sean. "I don't know if they're gonna put him on there...just for the good year he had, and he's a good lyricist."
"It's funny how it all works out," added Sean, who recalled performing with his peer J. Cole. "I remember doing a show with Cole, and there was like thirty people in the crowd, and I went on before him. It was just like, so long ago."
"It's come a long way for all of us."
Big Sean also went on to predict who he thinks will be number one on the list. "I could see [Rick] Ross be number one, I could see [Kanye] be number one. I could see...Jay, yeah, I could see that."
Watch the interview below: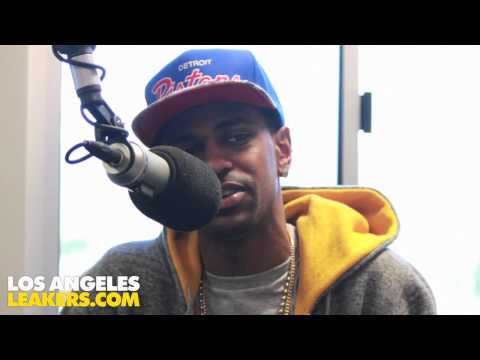 RELATED: Big Sean Talks J Dilla's Influence On Detroit Music