After being seen in multiple pictures with Slowbucks in recent months despite his father's feud with the street brand entrepreneur, 50 Cent's son Marquise Jackson posted a picture of himself alongside Floyd Mayweather on Facebook last week. The image was posted in the midst of an ongoing and back-and-forth feud between 50 Cent and the boxer.
Marquise Jackson posted the image on two Facebook accounts with the caption, "With Tank and Floyd."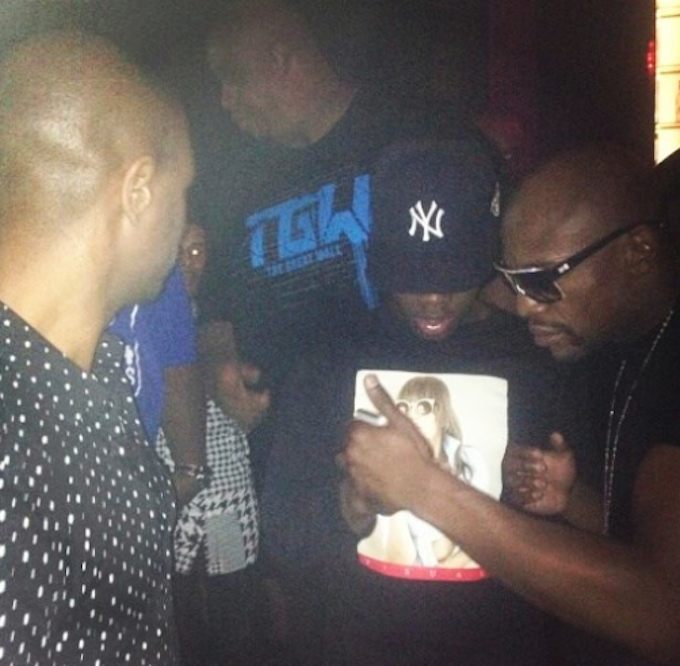 Over the summer, 50 Cent and Floyd Mayweather beefed via social media culminating in a public challenge from the Get Rich Or Die Tryin' emcee for Mayweather to read a full page from a Harry Potter book on live television. Most recently, 50 mocked Floyd's post-bout complaints of being bitten by his opponent Marco Maidana earlier this month.
50 Cent and his son Marquise have engaged in their own semi-public feud. In May, 50 responded to fans critical of his not being present at Marquise's high-school graduation. The rapper has consistently attributed the rift to a soured relationship with his son's mother.
"My son—I haven't received an invitation," he said of the graduation in the Spring. "When he graduated I was in Budapest on a movie with Melissa McCarthy, Jude Law, and Jason Statham. I think at some points the reason why it actually comes out is because his mom is going to TMZ. I wish she'd find someone so she could leave me alone."