With 10-plus years under his belt as a member of Three 6 Mafia, rapper Juicy J is finding new solo success as a part of Wiz Khalifa's Taylor Gang. Now, in an interview with DJ Whoo Kid, the Memphis, Tennessee legend speaks on his new work.
Although he has yet to set a date for his debut album with Taylor Gang, Juicy promised that his debut LP would drop either later this year or the top of the next. Regardless, Juicy confirmed that Wiz Khalifa, Chris Brown, The Weeknd, Project Pat and possibly even Snoop Dogg for his impending release.
"I wanna keep feeding the streets, keep working the Internet and then I'll figure out which way I'ma go with [my album]," he said. "[It'll drop] either this year or first thing next year…I'ma just keep working, keep throwing [singles] out there. I might just throw another strip joint out there…I got Chris Brown, Wiz on my album, of course, Project Pat…I got The Weeknd on a song. We turnt up; it's gonna be a turnt up album…I got some stuff I did for Snoop [Dogg]."
Check out the full interview below.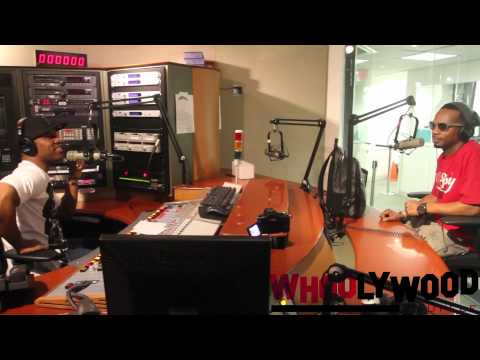 RELATED: Juicy J Speaks On Gangsta Boo's Abrupt Departure From Three 6 Mafia