If his recent single with Royce Da 5'9″ titled "100" is any indication, G.O.O.D. Music alum Big Sean still gets love from his native Detroit. Now, in a recent interview with HipHopNMore, Sean may have a collaboration in store with another representative from the D.
Big Sean hinted that he may have actually secured a feature from fellow Detroit emcee Eminem. Despite this, Sean kept tight lipped about when fans could expect to hear the two emcees bless the same mic.
"Yes, there is a possibility [of a collaboration with Eminem]," he said.
Sean also spoke on his upcoming sophomore album Hall of Fame: Memoirs of a Detroit Player. He said that he feels like he's produced enough club-heavy records in the past year and is looking to approach this album from a more emotionally resonant angle.
"I feel like I've got a lot of club songs – I've got 'Burn' out there, I've got 'Mercy,' I've got 'Clique,'" he said. "I wanted to do something a little bit different. I wanted to do some shit that I really was inspired by, something that may strike an emotional chord in people. It's just for the shit I like; I'm not going by the label's standards, I'm not going by the club's standards. It's just what the fuck I want to do."
Check out the full interview below.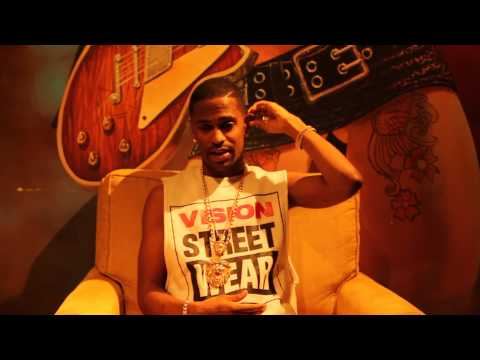 RELATED: Big Sean Discusses "Hall Of Fame" First Single & Features