Following the debut of LifeAndTimes.com's "Decoded" series at the top of the year, the site has gone on to enlist the help of ScHoolboy Q, Gunplay, 2 Chainz, and many more artists who have all gone on to breakdown the lyrics to one of their most popular songs for the series.
The latest "Decoded" video finds Bronx rapper French Montana decoding the lyrics to his Rick Ross and Drake-assisted record, "Stay Schemin."
French went on to breakdown a handful of lyrics from the highly buzzed about song and at one point in the video the rapper refers to a line in which he mentions currently incarcerated rapper Max B.
"They gave my homie Max 7-5. Everybody know who Max B is. 75 years, then they gave my other nigga Penthouse thirty," French Montana explained. "My other homeboy was hustling down here with another number. So now that's my dogs and that's like my two closest dogs. So both of them got hit I'm like 'damn.' Now I'm thinking like I'm like 75-years-old, I went through so much, but I ain't even make 30-years-old yet. So all that's kinda like metaphoric."
The Bad Boy Records and Maybach Music Group artist is currently preparing for the release of his debut album, Excuse My French, which is due out before the year is up.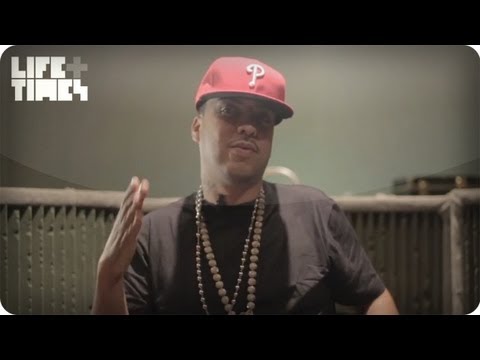 RELATED: French Montana Says He's Taking His Time With His Album, Already Has Features With Kanye West & Rick Ross