While appearing on the red carpet for the annual BET Hip Hop Awards in Atlanta, noted wordsmith and A Tribe Called Quest member Q-Tip was questioned by MrPeterParker.com about the artists he's currently feeling in Hip Hop and went on to rattle down an interesting array of talent.
"I really dig Meek Mill, Kendrick Lamar, my boy Chainz. It's a lot of emcee's though actually that I like. I like people like Murda Mook, Iron Solomon, Loaded Lux, Aye Verb…I like a lot of those guys," Q-Tip divulged.
The Tribe rapper also shared his thoughts on the status of Hip Hop, revealing that he believes it's currently in a great place and is beginning to reflect the socio-political climate.
"I feel like it's in a great place right now. I feel like we're starting to refocus and retool," the rapper explained. "I feel like it's coinciding with what's happening socio-politically."
Q-Tip's comments on the Hip Hop game come shortly after the rapper, who was not featured on Cruel Summer, revealed that there may possibly be a G.O.O.D. Music Cruel Winter album in the works.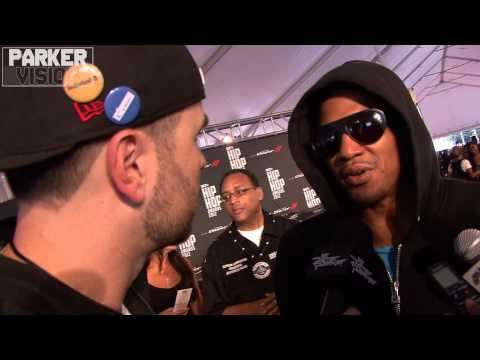 RELATED: Q-Tip Recalls His First Time Rhyming In A Video Extra From "The Art Of Rap"