When DJ Premier took Guru's son to a concert, the two walked backstage. There, according to Premier, many celebrities including Jay-Z shared their admiration for Guru with his son, discussing the emcee's legacy and overall influence.
"Soon as Jay-Z saw Guru's son, he yoked him up respectfully, almost in a chokehold. He was like, 'Yo, you're such a handsome man. Do you know? Your father is one of the illest emcees.'"
During the interview with
The Beeshine
, Premier shared that others like
Kanye West
, Carmelo Anthony and Chris Rock also shared the same sentiments with Guru's son, adding that he hopes others do the same for his son when he passes.
"That same thing that he got to really enjoy feeling from all these people he's idolized telling him that, out of their respect and love for what Guru has left with his music, lyrics and his voice, I want that same thing for my family and my son."
Premier went on to add that his son has changed much about his way of life.
"I just had a son, my first child, last year," he explained. "Now, whether I'm around him or not, I take my phone and kiss his picture before I go to bed. I don't care if I'm drunk from hanging out the night before. Before I go to bed, I have to kiss his picture. When I wake up, I say thanks, turn on my iPhone and wait for it to boot up…I will not leave out of that bed until I greet him with a hello."
The interview can be seen below.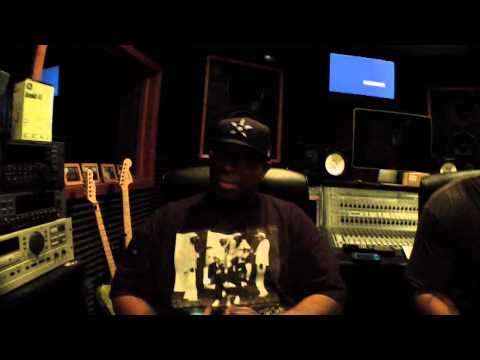 RELATED: