While The Source Awards may have gained infamy for its role in the beef between Death Row and Bad Boy Records, an incident at the 1994 ceremonies nearly led to a feud between two different crews from opposite coasts. In a recent interview with This Is 50's Young Jack Thriller, Busta Rhymes recalls how Tupac Shakur accidentally insulted the members of A Tribe Called Quest.
Bussa Bus revealed that Tupac accidentally cut off Tribe's acceptance speech for the Best Hip Hop Group of the Year at the '94 Source Awards when he jumped the gun on his performance. The members of Tribe were initially ready to go to war with the Oakland rapper over the perceived slight, but tempers quickly cooled after Pac explained the misunderstanding to Busta. He added that Pac and Tribe had been attempting to coordinate a televised meeting on BET following the incident, but were unable.
"There was a time before The Source Awards were actually on TV, I was filming Higher Learning, we were staying in Oakwood Apartments in West Hollywood…[2Pac] was living in there, too," he recalled. "The Source Awards happened – I think it was at the Paramount Theater…and Pac was on that award show [performing]. Tribe had got the award for Best Hip Hop Group of the Year. I don't know if Pac's people at the time knew that Tribe was still getting their award and still doing their acceptance speech, but they pressed play while they were doing their acceptance speech, so it looked like he went out there and started performing on some, 'Fuck the award' shit, 'I'm just gonna do my shit on top of them niggas'…so it looked crazy from the front…it looked like a crazy disrespect to Tribe."
He continued, "The beef started immediately and fortunately, it didn't get to no physical shit, but I don't know if too many people knew about this at the time when it went down or even after, but it was a big misunderstanding…me and Pac had a conversation about that, and Pac made it clear to me that he didn't mean to do that, that it wasn't his fault and he didn't understand why or how it happened that way…Pac was actually trying to see how we could coordinate getting a public truce going on BET…I was actually trying to coordinate that and I was communicating to [Q-Tip] via Pac, Pac via Tip – the vibe was amazing. Everybody was like, 'Yo, no doubt, no problem'…it just didn't happen because of circumstances, obviously, and Pac passed before we got that to happen."
Check out the full interview below.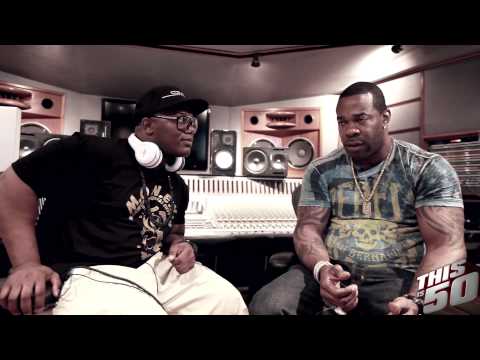 RELATED: Busta Rhymes Says Q-Tip & Diddy Inspired "Put Your Hands Where My Eyes Could See"