For those who may have had a little hope when it comes to a possible Black Hippy album being released, ScHoolboy Q, Ab-Soul, and Jay Rock likely dashed those hopes during their interview with Page31.com. While being interviewed each of the three rappers was asked if a joint Black Hippy album will ever surface and all three responded with a swift no.
According to ScHoolboy Q, at this time in their careers a Black Hippy album won't work because of the current emphasis on individual projects.
"It's not," said ScHoolboy Q when asked if a Black Hippy album will be released. "Like why [do] nigga's want a Black Hippy album? It's so corny. Why you want the hardest nigga's to do an album? Why we can't just do our own shit? Why ya'll want all of us to do it? It'll never come out right. When the hardest nigga's always get together it never come out right. That's how I feel. We the hardest nigga's, but I just don't feel it'll come out right. At least right now."
"It won't. I don't know man…I don't think it'll ever be a Black Hippy album," Jay Rock added.
ScHoolboy Q did add a small glimmer of hope when he revealed that while a Black Hippy album won't happen now, they may be able to work something out in the future.
"I think maybe later on when we a little older, right now we cool. We too stuck onto our own shit," said Q in a video posted on HipHop-n-More.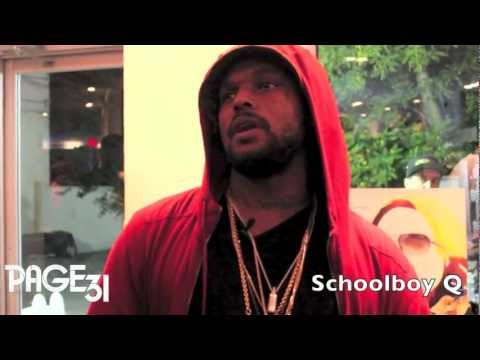 RELATED:Ab-Soul Says Black Hippy Album Will "Never" Happen