In the early 1990s the Compton, California duo 2nd II None burst onto the scene with their self-titled debut album. Produced entirely by DJ Quik, 2nd II None the album introduced the rap world to KK and Gangsta D, two fun-loving rappers who spit tales of getting tore up and chasing tail.
Twenty-one years after 2nd II None dropped the group has released a greatest hits album titled Infinite. Infinite features 2nd II None classics like "If You Want It," "Didn't Mean To Turn U On," "Up 'N Da Club," "Be True To Yourself," and "Let The Rhythm Take You." The latter brought back fond memories for KK and D.
"Me and AMG was in the room," Gangsta D explained. "He was on the SP 1200 and he did the loop. I started playing the piano to it. At first we had a D.O.C. sample on there as the hook saying, 'Let the rhythm take you!' So we was like, naw fuck that [laughs]. I start singing to the shit and [DJ] Quik tuned it up and made it fatter."
DJ Quik was an integral part of the 2nd II None sound, producing nearly their entire catalog. Quik's musicianship coupled with the groups melodic vocals made West Coast Gangsta Rap magic.
"We have a chemistry that don't nobody else have," D said of Quik. "When we get in there we just really vibe and put that shit down. It's a magical chemistry that we have. We know what he's thinking and he knows what we're thinking."
DJ Quik is not only the producer for 2nd II None he's also a childhood friend and a member of the same Compton Piru street gang. KK and D were riding with Quik during his well-publicized beef with Compton's Most Wanted rapper and Crip, MC Eiht.
"During that time we was young and with the movement," said Gangsta D. "We was gang bangers, we was Pirus, so if Quik got into it with anybody it was on from there. We did shows with Eiht during that time. The nigga came off as a cool-ass nigga. He was 100 and we was 100. Can't nobody make us think a certain way or tell us who to kick it with. If a nigga solid, he solid. A nigga got a problem with that, he got a problem."
The group's stand-alone attitude also came into effect when Quik had discrepancies with crew members Hi-C and AMG. "We don't play no part in no bullshit," said D. "We don't go out and bad mouth nobody. If I got something to say to anybody I say it to them. If I don't like somebody I don't fuck with them–that's it. It shouldn't be no reason why there is bullshit in the game and a lot of it does come from Quik. We love the nigga, but we ain't finna play the game. I'm just with giving the fans what they want to see. They want to see us do the shit on stage."
Throughout their career 2nd II None has battled label politics with both Profile and Arista Records that led to the group releasing only two studio albums. The group sought help from Death Row's Suge Knight to help them cut through record label red tape.
"We never was on Death Row [Records]," said Gangsta D. "There never was a Death Row in our history. We did business with Suge [Knight]. Suge was trying to help us get out of the situation we were in. He had the money to help us get out of the situation so the fans could hear some 2nd II None. He tried; it didn't work. He even helped us get on the Above The Rim Soundtrack."
"He helped us get on the Deion Sanders' [Prime Time] album, too. He looked out," KK added.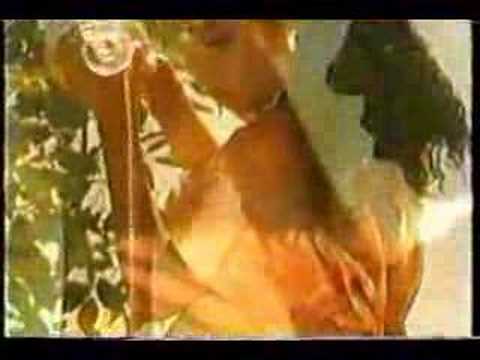 Similarly to DJ Quik, 2nd II None recognizes the yin and yang of Death Row's former CEO and co-founder. "The seeds that you sow is the harvest you're gonna reap," D said of Suge Knight. "He has good and bad about him just like everybody. That's the road that he chose. We speak what it is, but we don't speak on niggas. As much as people don't like Suge at the end of the day, that man gotta go and deal with that shit. I know he think about it. We're all human."
KK and Gangsta D's Blood ties with Quik and Suge extended past California's borders. The duo is not surprised that red flags are being donned on the East Coast.
"I saw them back in the '90s when some of the homies was migrating to other states while we was on tour." D said of Crips and Bloods spreading throughout the United States. "We was running into niggas we used to shoot at and niggas that used to shoot at us. I saw some Santana Blocc Crips in St. Louis in 1992 at the skating rink. We didn't get along. They're Crips, we're Piru but when we're seeing them out there we wasn't on no Compton type of shit. The shit just started spreading. It ain't just influenced by the Hip Hop. [Ice] Cube put it out there in the movies."
2nd II None's focus now isn't gang banging, it's putting out dope music. After an unauthorized collection of their work called The Shit was released in 2008 the group decided to take their careers into their own hands.
"The Shit was the name of one of the songs on that album," KK said. "The idea from that song to make a movie-style video is what prompted that title. Somebody ran with the concept to try to capitalize off of us."
"We didn't even name the album yet," D added. "It's shit we recorded. The shit surfaced. How, we don't know. Ain't no telling. The shit was hot. People wanted it and I'm glad they did put it out there. I still like some of The Shit, it's timeless,"
In an effort to reintroduce new fans to 2nd II None the group enlisted veteran producer Sir Jinx to oversee their greatest hits album, Infinite. "[Sir] Jinx got a good ear," said D. "We trust his ear. I just got back from Georgia and he's bringing me up to what they're doing out here now. I got love for that nigga. He a good nigga."
The crew also has love for the new era of emcees from the left coast. "I was talking to K the other day about this," D said. "I like originality. If it's not original I ain't mad at you for your hustle, but guys like Kendrick Lamar – that stands out to me, that's original. That's an original style and you can't say he sound like nobody. I don't even know the cat but I like him. I like different shit. Can't nobody do Busta [Rhymes]. Can't nobody do 2nd II None. I been hearing this shit for the last 20 years with motherfuckers trying to sing hooks. They got some good songs with good hooks, but can't nobody do 2nd II None."
"They can't do 2nd II None live either," KK added.
2nd II None believes that their contribution to the Rap game is bigger than music. "Me and K we're blood-related," said D. "His mother and my mother are sisters. This is family. We're here for a reason. People say they grew up on our [first] album."
"People come up to us and say 'you helped us get through college,' 'you helped me with my life,' 'I was going through jail,' 'I was going to court,' 'I was in the hospital sick and that album touched me,'" KK said.
"And for California niggas that tape was like the [Las] Vegas run," D added. "You could listen to that shit all the way through."
2nd II None doesn't believe that there is an age limit in Hip Hop. Their plan is to pick up where they left off when they released their second album Classic 220 in 1999. "It's time. It's 20 year-plus," said Gangsta D. "That's a blessing. We're grateful and thankful for that. We're 40-years old."
"It's like me telling someone else to quit they hustle," added D. "You're 40, stop going to work. That don't make sense. There is a crowd for everyone. I'm not out here trying to beg nobody to accept me. It is what it is. Our shit is in black and white. A hoe is a hoe, a woman is a woman, a bitch is a bitch, a nigga is a nigga, a man is a man, you can't put no age on art. It's all about originality and talent."
2nd II None isn't done after the release of Infinite. The group has new music on deck as well as some gems from the vault that are ready to be released.
"Now we have control over what we're doing now," said D. "We're free to put out our own music. We saved a lot of music that's timeless so we're gonna put the shit out. We're trying to get a distribution situation. We got a hot album that's sitting here. We got an album ready to go. You'll be hearing some new 2nd II None in the near future. Fans can hit us up on Twitter @2ndIINoneREAL and look up 2nd II None on Facebook."