Wiz Khalifa has delayed his upcoming sophomore album O.N.I.F.C. (Only Nigga In First Class) to the fall.
During an interview with Fuse (via HHNM), the Taylor Gang leader revealed that the LP, originally slated to release on August 28th, is now set for September 18th. "We moved it to September 18th," confirmed Wiz.
O.N.I.F.C., which features production from Jim Jonsin, Pop Wansel, Pharrell Williams, Sledgren, Cardo, E. Dan and Germ, has already spawned the single "Work Hard, Play Hard," produced by Benny Blanco.
Additionally, Khalifa said that the Taylor Gang compilation is coming out in October or "around that time-ish." He is currently prepping the release of his joint mixtape Live in Concert with Curren$y, a sequel to their 2009 project How Fly.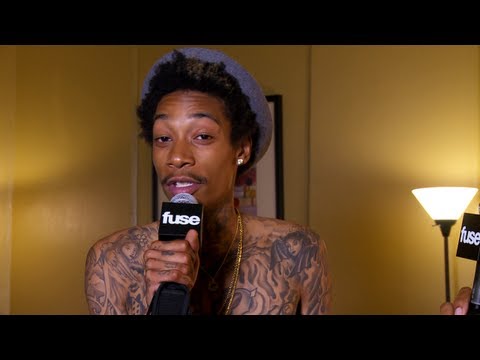 RELATED: Wiz Khalifa Wanted To Make "The Best Rap Album Possible" For "O.N.I.F.C."