Young Jeezy's CTE label has gotten a face-lift. After some personnel changes within U.S.D.A., Jeezy added Freddie Gibbs to his roster, along with another Atlanta native, Scrilla. Like the former, the latter is fast-demonstrating that he's worthy of bearing the CTE name, and bringing some excitement to the imprint.
This week, Scrilla released free project The Demonstration, an effort he vows he completely freestyled while confessing his life experiences. HipHopDX spoke with Scrilla earlier this week, as he declares Young Jeezy is the only artist who ever took a chance on him, and explains what makes him different.
Photo by DiWang Valdez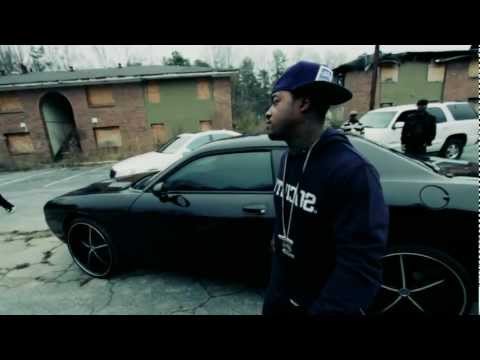 HipHopDX: First off happy belated birthday, how did you celebrate?
Scrilla: I had a big dinner with my family and friends, and then we headed out to Club Ritz.
DX: Now you've been pursuing Rap since you were a little kid. How is it that you fell into becoming an artist at the age of 11, as opposed to playing video games or being on some little league team?
Scrilla: Just by loving music. Ever since I can remember, I've always been into music. I was into the video games and stuff too, but music just effected me [more]. When you're young and you start seeing other kids come out with groups it makes you want to be famous like them. So I started writing my own music and just trying it out.
DX: How did the deal with CTE and Young Jeezy come together?
Scrilla: Well to tell you the truth I was performing at a club and [Young] Jeezy was there. His homeboy Slim had pulled me off the stage and said, "Jeezy wants to holla at you." Jeezy said he wants to get on my record so I was like, "Man, you bullshittin'." Next thing you know like a week later DJ Funky had called me and was like Jeezy wants to get on the record, send it to me. I sent Jeezy the record, and he laid his verse. We got the record playing in the clubs for about a week and everybody was going crazy for it. Jeezy saw the reaction and was like "So you ain't signed?" I told him no [and] then he asked if I wanted to be down with CTE, and I said yes, and there you have it. I was easy like that. Once I got recognized, it wasn't too hard after that.
DX: You're single "I Ball, I Stunt" is the first single off of CTEs compilation It's The World. What's it like for you being able to take the lead and represent that CTE movement?
Scrilla: It's been real good. Everybody has been real supportive and the video is going great. It's a great feeling because I was pushing the record before Jeezy got on it for almost a straight year and everyone loved the song. Once Jeezy gave my talent a chance, everything really fell into place. It just feels good to have one of the singles actually be on the CTE album, and too have the first single feels even better.
DX: Speaking of the single, everybody has his or her own way of defining the lifestyle of balling what is your personal definition?
Scrilla: It's a lifestyle where you can go out, and stunt and grab anything you want just because you feel like it. You can just wake up in the morning and go to the mall and pick up whatever. You can go to the car lot and grab whatever. Most people wouldn't know about this lifestyle because their hustle and dedication is set in another direction. My mind is all about taking care of family with my music, ballin' and stuntin' and just being able to go out and have a good time. It's all about being able to live life to the fullest.
DX: So now that you're an official member of CTE what does it mean for you to be a "corporate thug" when it comes to you handling your career and business ventures"
Scrilla: I've definitely learned how to move and make some strong business moves since being signed. With CTE, the brand is so big because it allows you to be around some of the biggest artists in the game and the biggest street artist who ever did it from Atlanta. I carry the label and its name high with much respect. Everywhere I go, I'm going to rep it because Jeezy is the only one who ever really gave me a chance. It's a blessing to have such a major brand behind you.
DX: You last dropped Smoke & Mirrors, how have you grown as an artist with your new mixtape, The Demonstration?
Scrilla: With Smoke & Mirrors I used my in-house producer on most of the tracks. As far as lyrical ability, I really advanced because every time I rap, I try to rap about a real situation. On my last project I wrote a lot, but with The Demonstration, I didn't write at all, I just went into the booth and recorded my life. I freestyled the whole album. With this new project everything was just coming straight off the head because it was all truth. I grew as an artist because I was able to go back and talk about some real things and do deeper into my everyday life. The Demonstration definitely has matured since Smoke & Mirrors.
DX: You're about to drop your first full length project hosted by Bigga Rankin. How did you and Rankin come together?
Scrilla: Bigga Rankin is always in the club and he had already heard of me since me DMG days. I met him just by me being who I am, he came to me. I never go looking for any body, they come to me, because when you're talented like that people will come looking for you. Rankin use to always tell me "Boy, you gon' be a star." I just spoke to him the other day and he was like "Man, you're one of the hardest rappers coming out of Atlanta right now."
DX: So the project is called The Demonstration, what exactly do you feel that you are demonstrating the most right now as an artist?
Scrilla: I'm demonstrating a lot right now. I'm demonstrating the fact that I can make good music and stay out of the same lane that everybody else in Atlanta is doing, I'm different. I'm demonstrating how to live my lifestyle.
DX: What are some of the tracks you recommend we check out?
Scrilla: Um, "Hustle," which is the intro, "Movin' On," "No More," and "Everything." Those are some of my favorite tracks. Also "Ask About Me" featuring Jeezy is one of my favorite records coming from The Demonstration.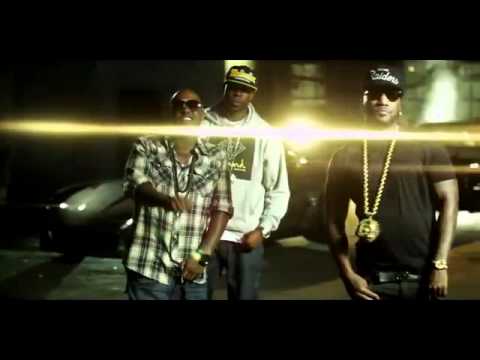 DX: Its one thing for an artist like Jeezy to jump on your tracks, but you've actually been invited on a few on his projects, The Real Is Back and The Real Is Back 2 too. How much has that helped to brand you as a Hip Hop artist that should be taken serious in this game?
Scrilla: Man, when I first got signed, I'm literally the very next day after I signed the dotted line Jeezy called me and said he had some work for me. I went over there and once I heard the track it was crazy. I made a hook and he was told me he liked it and I was just shocked at first 'cause I was talking to a multi-platinum recording artist and he's telling me that he likes my hook. [Laughts] Yeah, we work well together so it's no competition, but he'll let you know that if he doesn't like your verse you won't make the song. So I always go in hard. When we first made "Sittin' Low" he called me at 8 am in the morning and told me that was the hardest verse he had ever heard me spit. When somebody with the success of Young Jeezy co-signs you everybody else has too take you serious too.
DX: The "Sittin Low" video had such a great look and feel to the treatment; it looked like you guys had a lot of fun. What's been you favorite video that you've shot to date?
Scrilla: I think "Sittin Low" and "I Ball/I Stunt" just because I was so anxious to get it out there. I showed more of my personal character in that video. This was really my first time ever shooting a video so I got the opportunity to learn what you're suppose to do or not do in order to get a dope video, like which cameras to look into and how to work hands on. I had to learn how to really interact with the music and the video so I would say "I Ball/I Stunt" is at the top of the list.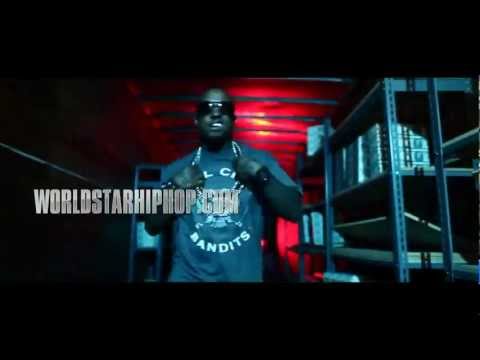 DX: You guys just did Birthday Bash 17 over the weekend how was that for you, and tell me what makes a Scrilla performance one of a kind?
Scrilla: Well I stood outside, the police was trippin' so I didn't get to go in. But when I do perform I gets it crunk. I got great energy, I bring that to every show I do. I'm not just one of those rappers that just sits around. I learned a long time ago that you have to get the crowd first. You're gonna love my stage performance every time you see it.