Rugged rhymer Smoothe Da Hustler recently employed some "Broken Language" to pay homage to "109 MC's" over a clever flip of Ice-T's classic "Colors" track for the official music video promoting his S.M.G. partner-in-rhyme's new documentary, Something From Nothing: The Art Of Rap.  
Astoundingly, Ice interviewed almost exactly half that number of emcees for the film. Notable names the likes of Dr. Dre, Eminem, Rakim, Kanye West, Snoop Dogg, Bun B, Nas, Ice Cube, Common, Q-Tip, Big Daddy Kane and Yasiin Bey (along with over three dozen more of their peers) appear alongside Ice as they discuss just what the craft of emceeing means to those that have dedicated their lives to the now nearly 40 year-old culture brought into the universe by some South Bronx kids with little more than two turntables and a microphone.
Reviving the once in-demand industry of in-theater Hip Hop documentaries like The Show and Rhyme & Reason that brought millions of new eyes and ears to the culture in the 1990s, the legendary rapper/actor puts a unique new spin on the old format by utilizing his respected status as the godfather of Gangsta Rap and his personal relationships with his interview subjects to pull out revealing responses that the average journalist could not elicit – along with some impressive, ear-grabbing freestyles (like Lord Finesse'spunchline-packed verse and even some jaw-dropping bars from Ice himself).
HipHopDX spoke to Ice late last Friday (May 8th) for a brief promotional Q&A about his film (in theatres today, May 15th), in which one-half of the hit reality show Ice Loves Coco explained why Hip Hop's devolution into Pop served as the motivation for making his debut documentary but doesn't serve as the film's focus, as well as why Kendrick Lamar or any other contemporary spitters were not called in to give their thoughts on the art of rhyming. And after revealing his personal favorite freestyles and interviews in the film, Ice concludes his convo with DX by delivering a special message to all Hip Hop haters and Bill O'Reilly fans.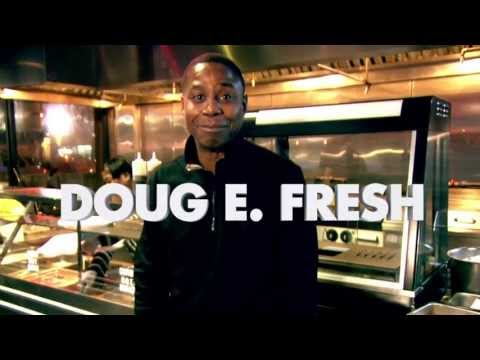 HipHopDX: Before we get into this quick discussion about the movie, I just wanna let you know that my 65-year-old mother is the biggest Ice-T fan in the world due to Law & Order: Special Victims Unit.
Ice-T: Yeah, that's a good look.
DX: Yeah, your retirement village pass is solid, so you can come through whenever. [Laughs]

Ice-T: That's cool, that's cool. I'm trying to stay in there. The senior citizens seem to like me, so that's good.
DX: Just out of curiosity, did you see comedian John Mulaney's bit about you on SVU during his Comedy Central special, New in Town?
Ice-T: Nah.
DX: Oh you gotta check that out, about how after 11 years your character is still baffled by the shocking crimes he investigates. [Laughs]
Ice-T: Yeah, yeah, well the stuff is kind of crazy that we look at … so yeah, that's funny.
DX: Now, Art of Rap, you've said in previous interviews about this film that Hip Hop's trend towards Pop over the last few years is what inspired you to make this movie. And I noticed there were no Pitbull or Flo Rida interviews in it, so is this documentary a declaration of war on Pop Rap?
Ice-T: Absolutely not. I was not even so concerned with the [trend towards] Pop as [much] as [Hip Hop] just not being looked at as an art form. I thought people were kinda looking at it [as a joke]. You see the weather man rappin', you see all these other people [mocking the craft of emceeing]. And I was like, Hip Hop is something that really got me out of trouble and I want it to be held in the regard that it deserves.
I also always wanted to direct something, so this is my chance to do [that] and also give back to Hip Hop.
So nah, it's not really about [attacking Pop Rap]. I just think that right now Hip Hop is moving at such a fast pace [that] there's a lot of people jumping on to the bandwagon that have no idea [of] even where it comes from. So I wanted to give 'em a little education.
DX: There are some amazing interviews in this film, 52 total, but I didn't see any younger spitters like Kendrick Lamar or J. Cole in the preview clips. Why no love for the now school?
Ice-T: Nah, no [lack] of love, it's just that I only used people I knew. I went in and interviewed all the people that I was familiar with, that were in my address book. This would basically be my peers: the people I toured with, the people I know from my time in Hip Hop.  
So I'm a fan of Kendrick Lamar, but I don't know him. I only called people I knew 'cause I wanted a personal conversation, versus reaching out to say people that might be hot. That's not what the movie is about. The movie is more about trying to give people the origin and the essence of the golden age of Hip Hop, what inspired us.
It was called Something from Nothing for a reason, because when I started rappin' nobody had [even] bought a car [off of Hip Hop music]. So, we were rappin' for a different reason. It was the love of the art, the love of Hip Hop. Now that people are successful, a lot of people are getting into it for the money. They're going after the prize versus the art form.
They say if you're gonna tell a true story you always gotta start at the beginning, so that's what I tried to do.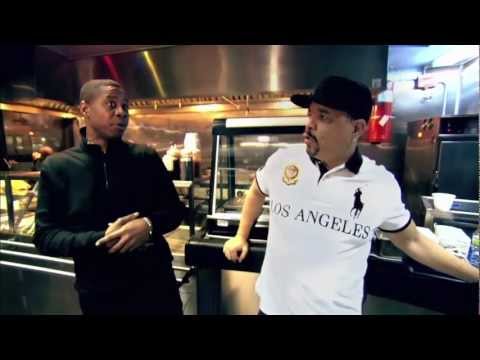 DX: There are some great exchanges in the film, especially the one with The Human Beatbox, and apparent walking lyrical database, Doug E. Fresh. Without giving too much away, what were some of the other interview highlights that folks can look forward to seeing in the film?
Ice-T: Well we went against the grain a lot. Like, you expect Chuck D to say some heavy and prolific stuff but we went with his story about how [Grandmaster] Melle Mel was dissin' him at the Latin Quarter. Or, KRS-One's interview where he talks about how he started emceeing 'cause he was dissed [while] being a sideline cat at a battle.
So, I wanted to break the mold and let you see these are people – they all got kind of fun stories to tell about Hip Hop – and give you a look at the artists that you may not have been familiar with. I mean, my favorite story of the whole movie is [Rev] Run [of Run-DMC's] story about being on top.
DX: Any hints about what he said? [Laughs]
Ice-T: Basically, he's talking about sitting in a tub in a [hotel] suite eating French toast.
DX: [Laughs]
Ice-T: And the story goes on [from there]. But, it's more like a conversation. That's why I didn't interview people I didn't know, I wanted to talk to people, I wanted to chop it up. And when you have a relationship with people when you talk it's a different kind of conversation.
DX: Out of the 50 plus Q&A's, which one shocked you the most? Who surprised you the most with their insight?
Ice-T: Oh I was surprised a lot. I mean, I asked B-Real did he always have that [nasal] voice? He's like, "No. They told me they were gonna kick me out the group unless [I changed my vocal delivery]. I was gonna be writing rhymes for Sen Dog." So, a lot of people were sitting on the bubble with their career.
MC Lyte saying that she had a small voice and she's known for having one of the most devastating female voices in history.
Eminem went deep and he started telling me about how Rap really kept him grounded when he went through [his battles with drugs].
So I got information from cats that I don't think a normal interviewer would've ever got.
DX: You got a newfound appreciation for interviewers? [Laughs]
Ice-T: Well, nah I been interviewed enough [over the years] so I know a good interview when I hear one. I just know the trick to interviewing somebody well is know your material. Know what you're talking about, and know who you're dealing with, or you'll really quickly insult the person that you're interviewing and that's the end of your interview. They're gonna clam up. But when you start interviewing me [and] you start quoting "6 In The Mornin'" and rappin' to me I'm like, "Aw, you my muthafuckin' man, what else you wanna know?" [Laughs] You start getting that good stuff.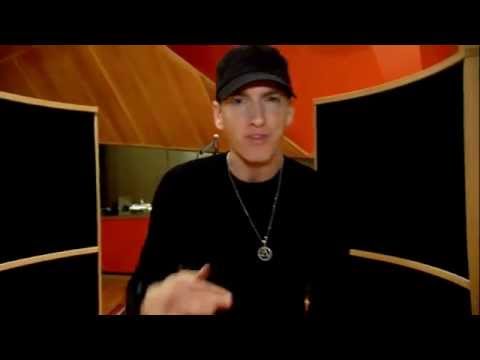 DX: I understand you had everybody spit something for the camera. I saw Eminem's freestyle, which was ill, but who else just absolutely wrecks it on the spot in the film?
Ice-T: Grandmaster Caz killed it. I mean, one of the things I said [to each emcee] was, "Can you just give me a rhyme that you think is artistic you got written or off the head?" Immortal Techniquedestroys it. 
That was one of the questions. I had 12 to 15 questions I asked everybody. And, no one was briefed. No one knew what the questions were. And, they're rappers, [so rhyming] is what they do.
DX: This is the cliché question, but what do you want people to take away from watching this film?
Ice-T: I want them to take away a respect, a reverence for Hip Hop, the way it should be. I want them to understand it maybe a little bit more. I think this movie is great for anybody who ever liked Hip Hop, listened to a Rap record, [or even] might've been on the fence about Hip Hop – didn't know whether they liked it or not. [But] if you hate it, don't go see the movie. If you already hate Hip Hop, don't go see it, it'll probably kill you dead in the seat.
But, if you ever had any curiosity about it – and I believe that's 90% of the world – you will enjoy this film. The other 10%, go watch Bill O'Reilly and eat a dick.
Purchase Music by Ice-T