Even for fans that only follow the fringes of Hip Hop music and culture, there probably isn't too much that hasn't already been written or said about the feud between Notorious B.I.G. and Tupac. The former friends were linked by what the mainstream media labeled as an "East Coast versus West Coast feud" and ultimately died within six months of each other.
Having experienced the situation firsthand, Lil' Cease revealed in an interview with ThisIs50.com that steps were taken to try and prevent the feud. Cease offered that various members of Junior M.A.F.I.A. wanted to respond to 'Pac's scathing diss track, "Hit 'Em Up," but Biggie wouldn't allow them.
"Niggas was already in the lab about to make records," Cease offered. "And B.I.G. was like, 'If you put that record out or put any bars out, I'm not fuckin' with you.'"
And, in his opinion, even the highly controversial bars B.I.G. himself put out on Jay-Z's "Brooklyn's Finest," were to be taken in jest. Despite any claims to the contrary, Cease stands firm in his belief that nothing happened between B.I.G.'s then-estranged wife, Faith Evans, and Tupac.
Both Hip Hop titans are now gone, having sold tens of millions of albums posthumously. Redacted FBI files on Tupac have been released. And a case between the Wallace Estate and the LAPD often vacillates between lying dormant and going back to trial. Ultimately, Cease thinks it all could have been avoided with a simple conversation.
"I think if him and B.I.G. would've saw each other and chopped it up after that Source Awards shit, the situation would've been different," Cease explained. "We saw him on numerous occasions, and nothing happened. We had little words, but nothing happened. He knew B.I.G. I just think the wrong people got in his ear; the wrong people were feeding him shit. And he ran with it. At the end of the day, I think it was all love between them. I think it was just the two…niggas had batteries in their backs, and it pushed them in the wrong direction."
The full ThisIs50 interview, which also features commentary on Tupac's shooting in Quad Studios, can be seen below.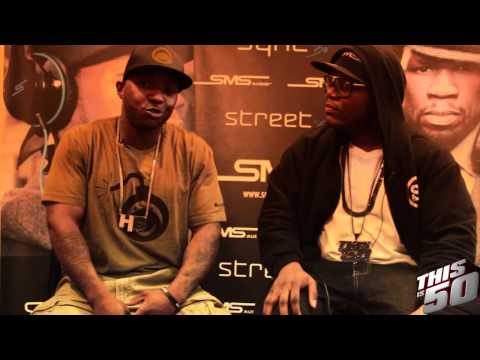 RELATED: J. Prince Speaks On Tupac And Notorious B.I.G. Beef